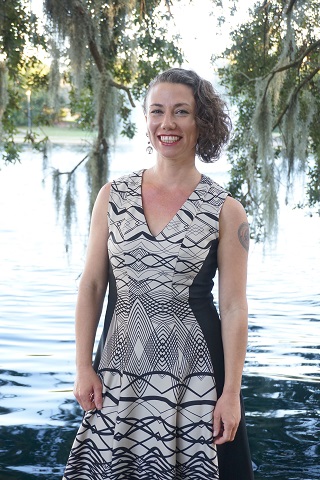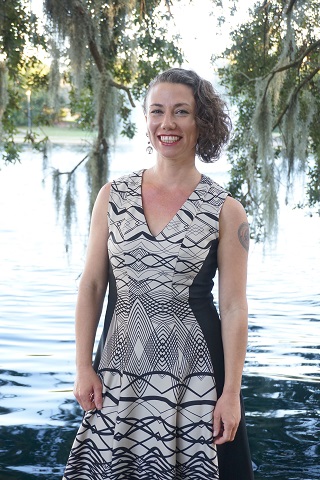 Today we'd like to introduce you to Julia Satterlee.
Hi Julia, so excited to have you with us today. What can you tell us about your story?
There's a tattoo on my forehead that says, "safe." Ok, there's not really, but sometimes it feels like it. I'll be doing random things, like getting my oil changed, and buying my groceries, and the next thing I know, someone's talking to me about their personal life. Sometimes it's because I've told them I'm a Sexologist; other times I think it must be the imaginary tattoo.
It's always been like that for me, so when I was a teenager, I was a geeky, determined learner, drudging up information and resources for myself and my friends as situations arose. I was already searching for solutions and answers to sexual health questions (pre-Google!), so I jumped at the opportunity to be formally trained in sex education.
Through a peer education program, I learned to give presentations to other teens about healthy relationships, dating violence, birth control, preventing infections, and much more. Immediately, I knew this was the type of career I was made for. I loved learning about a topic that was so essential to everyone's life and yet somehow taboo. I felt completely comfortable discussing "uncomfortable" topics, and I saw that as a way to make people's lives better.
More than twenty years later, I'm still the same geeky, determined, non-judgmental safe person. The difference is that now I have professional credentials, extensive training, and a wealth of experience in the human sexuality field. I'm a Certified Sexologist, a Sex & Relationship Coach, an Educator, and a member of the World Association of Sex Coaches.
I have a private coaching practice and also work as a Student Advisor for Sex Coach U. I'm always humbly honored and blissfully enthusiastic that this vital work is what I get to do with my life. I wouldn't erase my imaginary tattoo for anything!
Can you talk to us a bit about the challenges and lessons you've learned along the way? Looking back would you say it's been easy or smooth in retrospect?
There isn't a clear map for becoming a human sexuality professional, so I can't say there was even an obvious road to follow, much less a smooth one. Despite the fact that it's something that's relevant to everyone's life, sexological work is not very common. There are not a lot of paying jobs in the field, nor a lot of formal educational options. I'm very self-motivated and creative thought, so I managed to find a lot of opportunities for work and education.
And in moments when they didn't exist for me, I made up my own! There was no Sexology program at my college, so I studied Sociology with a focus on Sexuality and Gender, for example. I was lucky to find several jobs through the years that utilized my sexual health and education skills, but meanwhile, I was always learning on my own and sharing with others through writing, workshops, and one-on-one conversations.
The other biggest challenge is quickly and concisely answering the question, "What do you do?" I knew I had found the perfect job fit for me when I discovered the Sex Coaching certification program that I completed. But then the struggle became more about helping people understand what I offer so that they can access my services. The word "sex" is such a charged word that people and institutions sometimes shut down or get nervous about my presence.
Or you might get distracted by the word "sex" and not realize that the biggest part of it has to do with your relationship with yourself and others. Working with me is much deeper than reading some tips on the internet; sexuality is existential stuff! If you haven't worked with a life coach before, you might also think that coaching is like when you volunteer to help with your kid's soccer team, which is not an accurate picture.
While I do cheer my clients on and encourage them, I don't do it at the moment; I'm not in your bedroom, so to speak. There's no nudity or sexual activity in my sessions, so go ahead and throw out the image of me on the sidelines with a whistle, directing your plays!
Really, both of these challenges have been helpful ones that I'm happy to struggle with. Creating my own road map has made me a better coach and educator. And every time I have the chance to talk about what I do, it opens a door for people to think about sex (and themselves) more positively, more openly- whether or not they ever work directly with me.
Alright, so let's switch gears a bit and talk business. What should we know?
I work with people who want to get more confident about who they are, what they want, and how to get it. Which sounds like major life stuff, right? This is why I call it sexistential coaching- because our sexual selves are an essential part of our being.
Obviously, as a Sexologist, my primary focus is on the sexual realm, but the work that we do and the benefits from it extend far beyond the bedroom. Pleasure is a component of health, not a dirty word. Feeling good is actually good for you! I help people bring more joy, and pleasure and play into their lives in ways that feel right to them and align with their values.
I work with single folks as well as with people in relationships. Sometimes one person in a relationship wants to work on something on their own a bit before bringing their partner into the mix. Some situations are better suited to working with both partners, although even then we have some solo sessions as well.
When I work with couples, I work with a lot of communication concerns related to what's going on in the bedroom (and often, in the relationship in general). So maybe you and your partner have different levels of desire or the types of intimacy you want to seem to be in conflict, or maybe you've just gotten too distant from playfulness together.
There doesn't have to be anything going wrong in your life to get coaching. Lots of times things are fine but you'd like them to be better, and that's valid. One of the big myths I fight against is this idea that if you're reaching out for coaching about s-e-x then there must be something wrong with you or your partner.
You might fear that it means you are "bad at it" or something ridiculous like that. (I promise that's not the case). Or single people will tell me they're interested, but they don't need coaching right now because they're single- as if they stop existing then.
We're sexual creatures from birth to death- it's not just about this one activity. We're still alive and vibrant regardless of our relationship status. But when and where do we ever have a chance to talk about these things? To learn about ourselves?
To discover what feels good for you, what feels good for your partner, and how to communicate all of that is respectful and fun ways? Even if you were lucky enough to learn actual facts about "the birds and the bees," you probably still didn't get any real information about any of these other salient aspects. So sexistential coaching is that opportunity.
While sometimes people reach out just wanting something more in their lives, something different, I also work with clients who have an issue or obstacle that they're facing. When there is a concern, I often fill in the gaps in care that other professionals don't cover. Doctors and therapists, for example, have an important role in assessing and treating some concerns, but they don't typically specialize in sexuality, and they can't always resolve the concern. That's where I come in.
Because my services aren't as well understood as seeing your mechanic or accountant, I always offer a free, confidential initial consultation over the phone.
What would you say has been one of the most important lessons you've learned?
The lesson I'd like to share comes from writer Anais Nin, whose words infuse my life with inspiration, hope, and beauty on a regular basis.
She wrote, "If you limit your choices only to what seems possible or reasonable, you disconnect yourself from what you truly want, and all that is left is compromised."
It's important to me from a business perspective, a personal perspective, and of course, a coaching perspective. I wouldn't be where I am today, and I couldn't help my clients reach their goals if it didn't start with dreaming and wanting outside of the box.
Desire is like a muscle that you have to exercise. It starts with giving yourself permission to want. Knowing that it's not only okay but actually important to acknowledge your wants and needs. That you're important. That finding your boundaries and spaces for exploration is joy work.
That this self-work is contagious and gives other people more space to be their true selves. That taking care of yourself and your heart's biggest desires is not selfish; it's essential.
Contact Info:
Email: juliasatterlee@gmail.com
Website: www.juliasatterlee.com
Instagram: @sexistentialcoach
Facebook: sexistentialcoach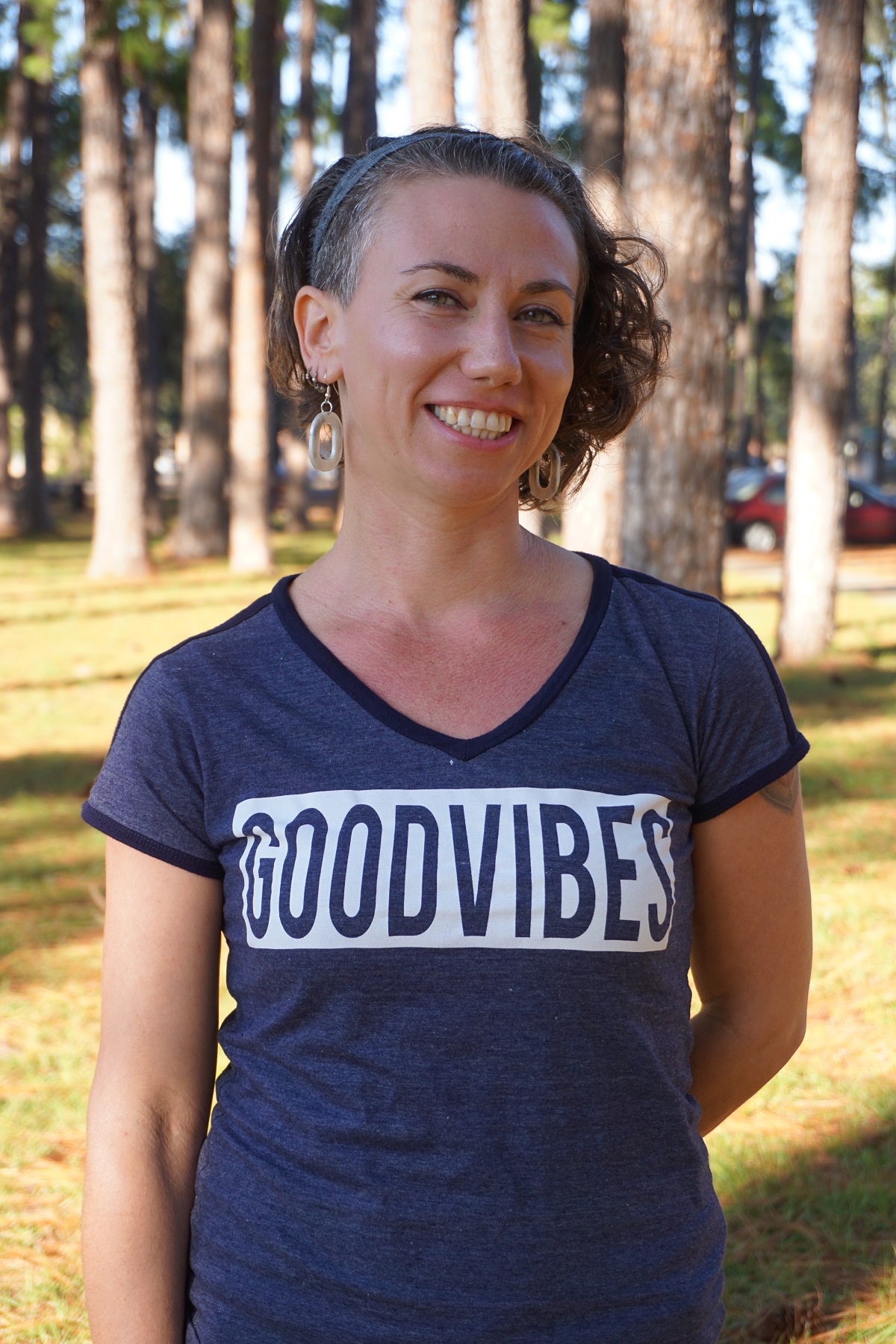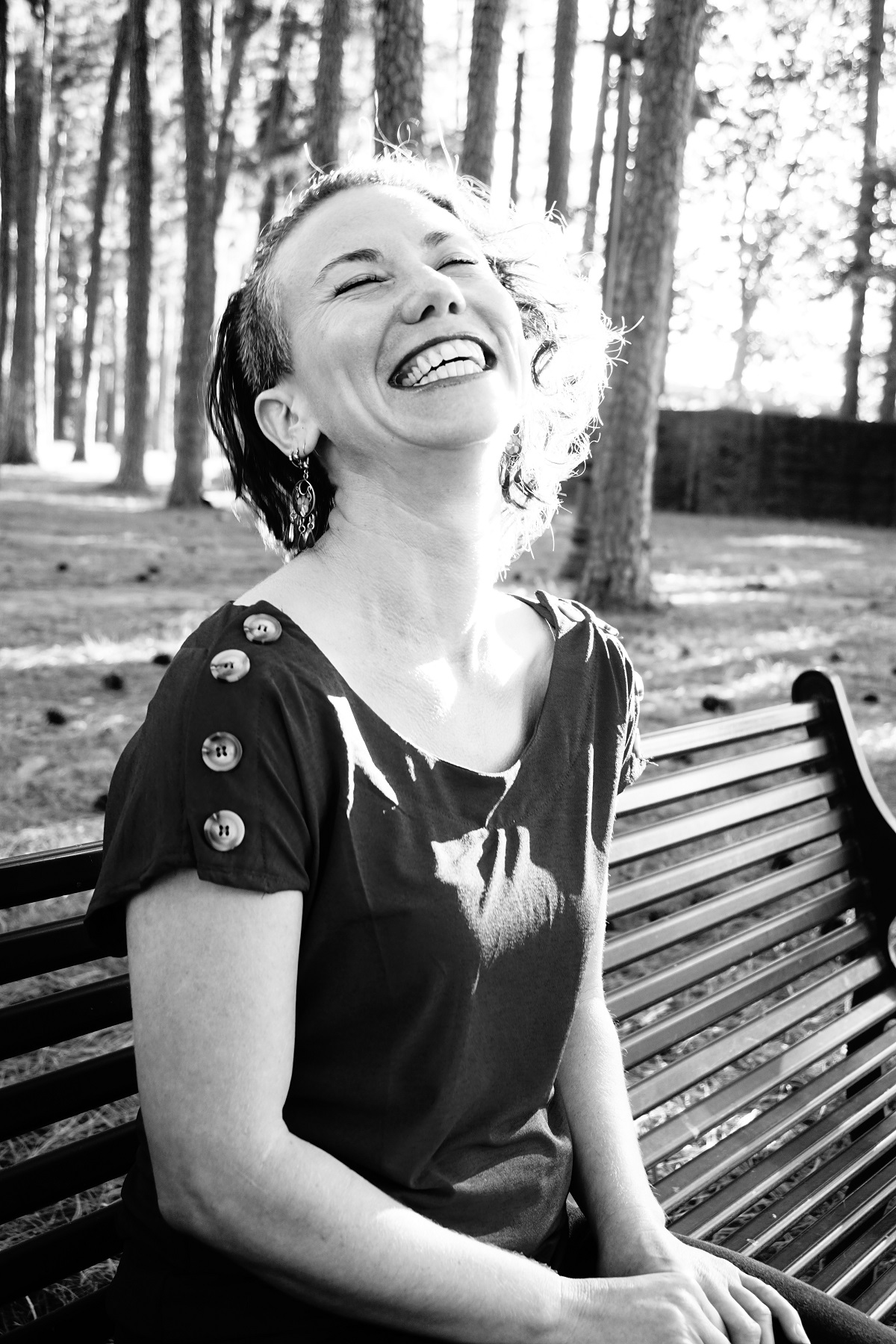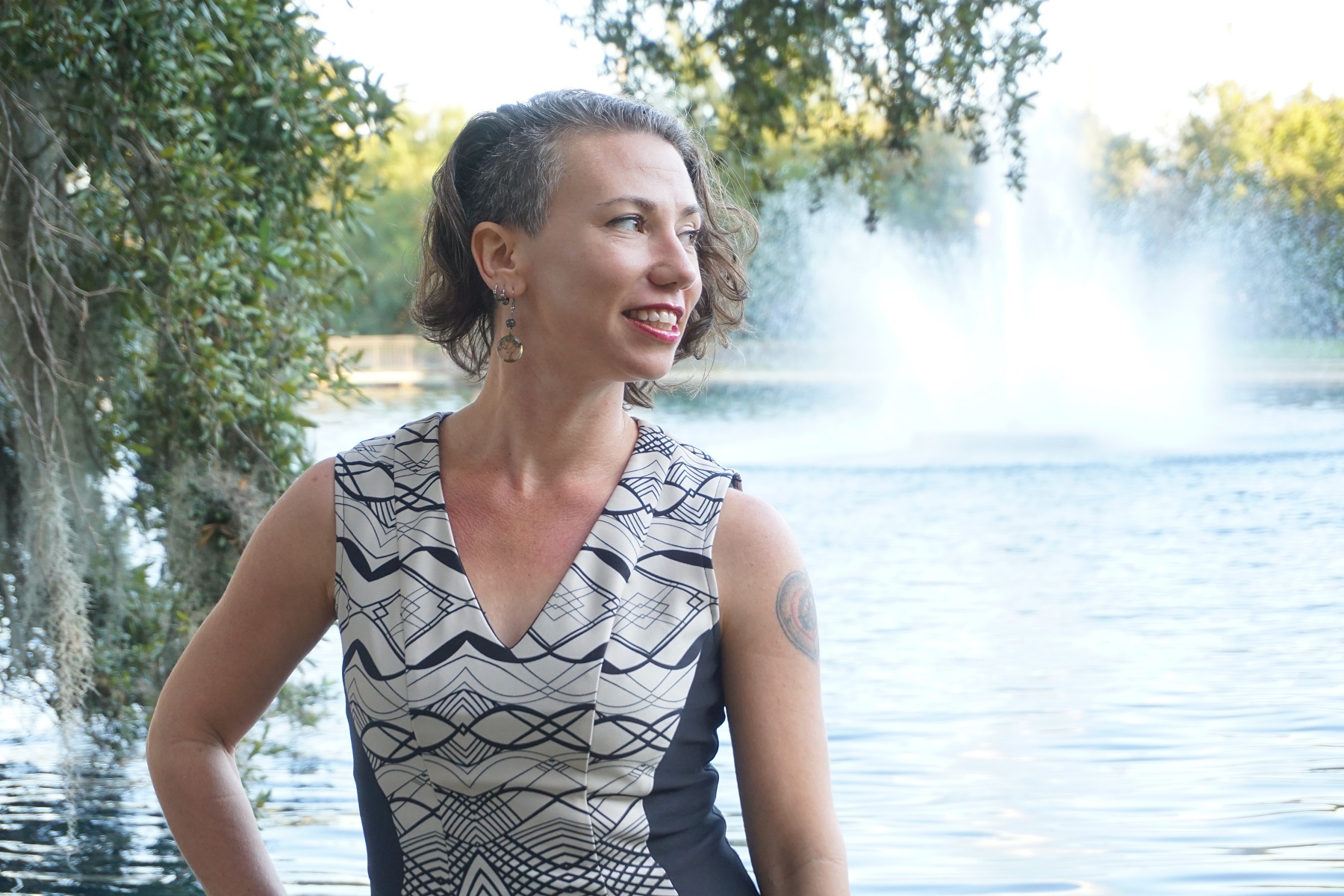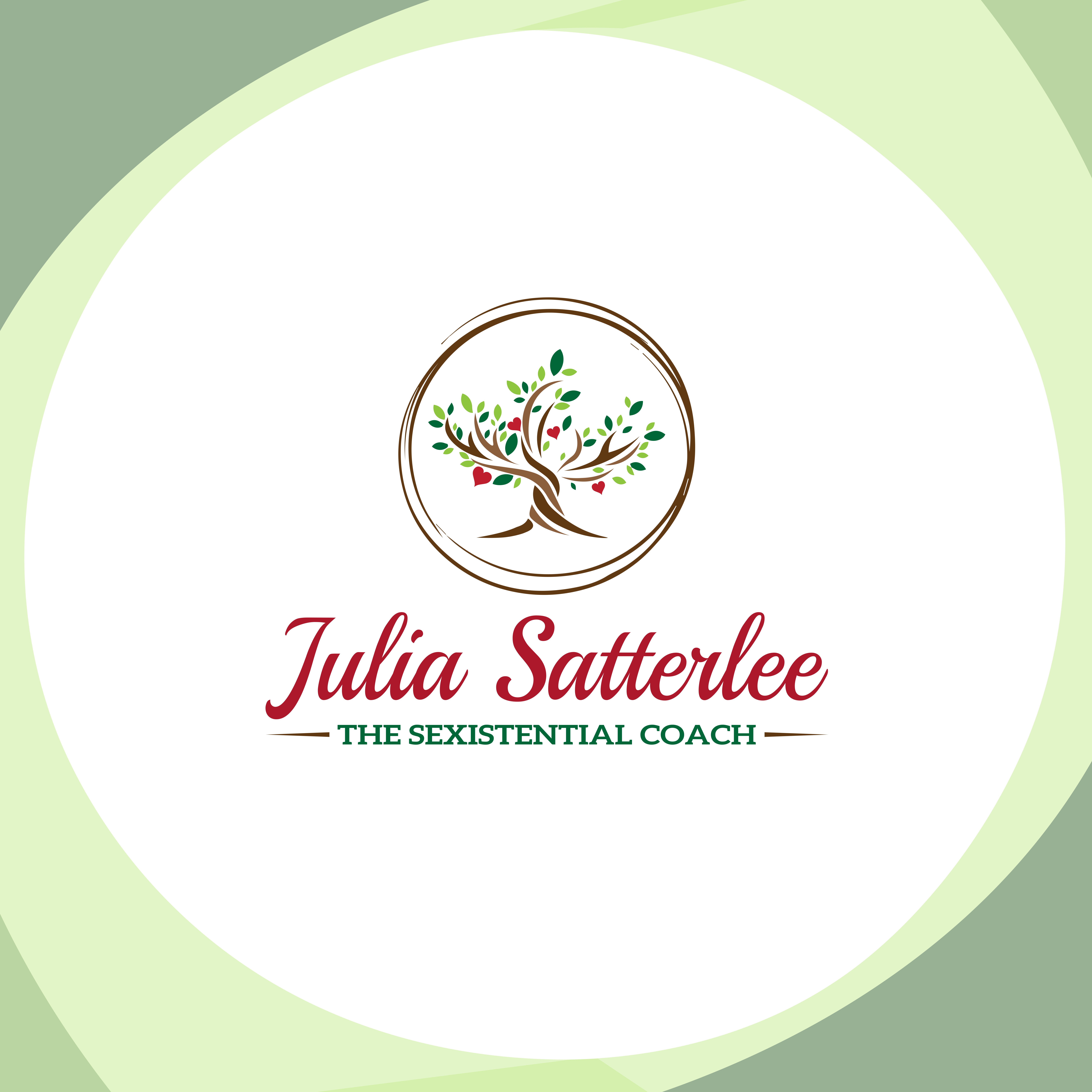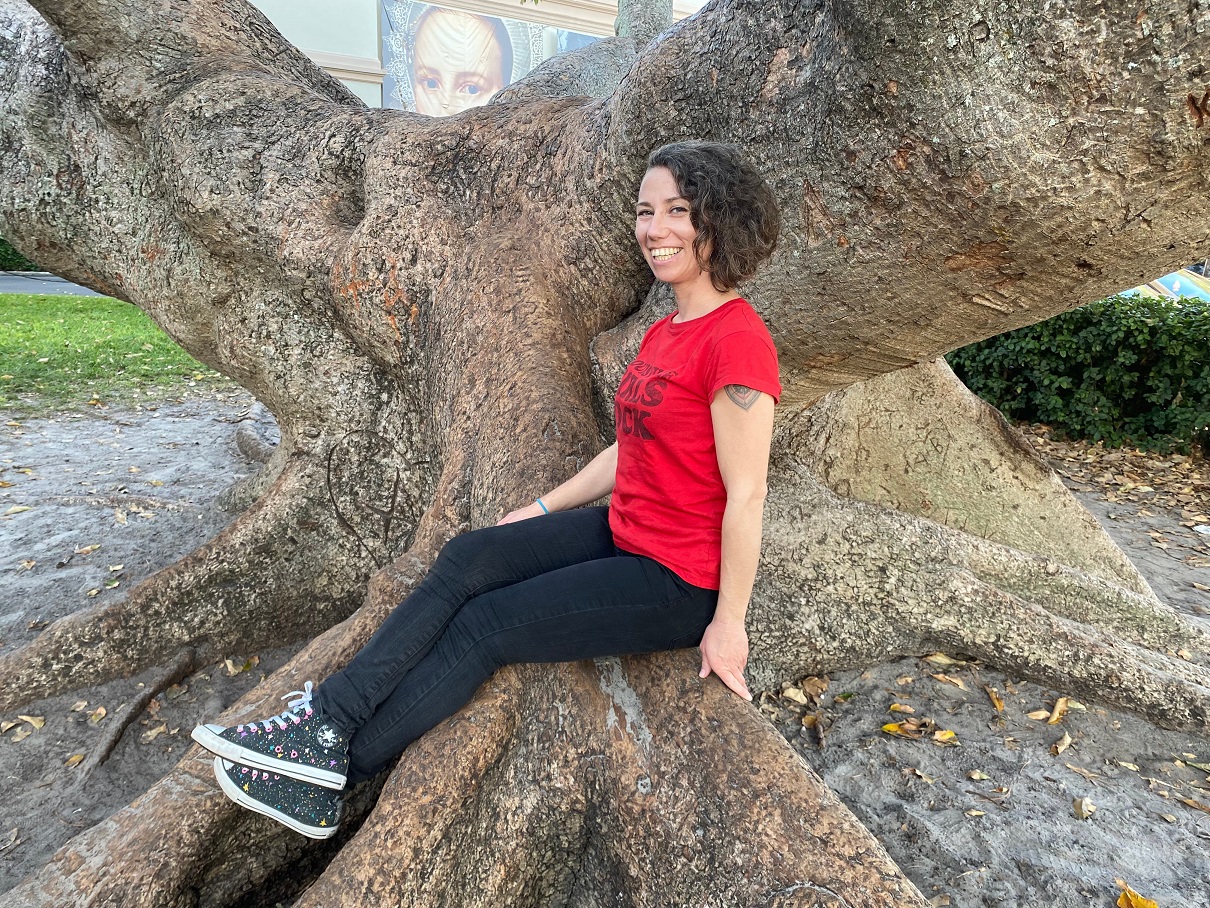 Image Credits:
Melanie Goldey
Suggest a Story:
 VoyageSavannah is built on recommendations from the community; it's how we uncover hidden gems, so if you or someone you know deserves recognition please let us know 
here.