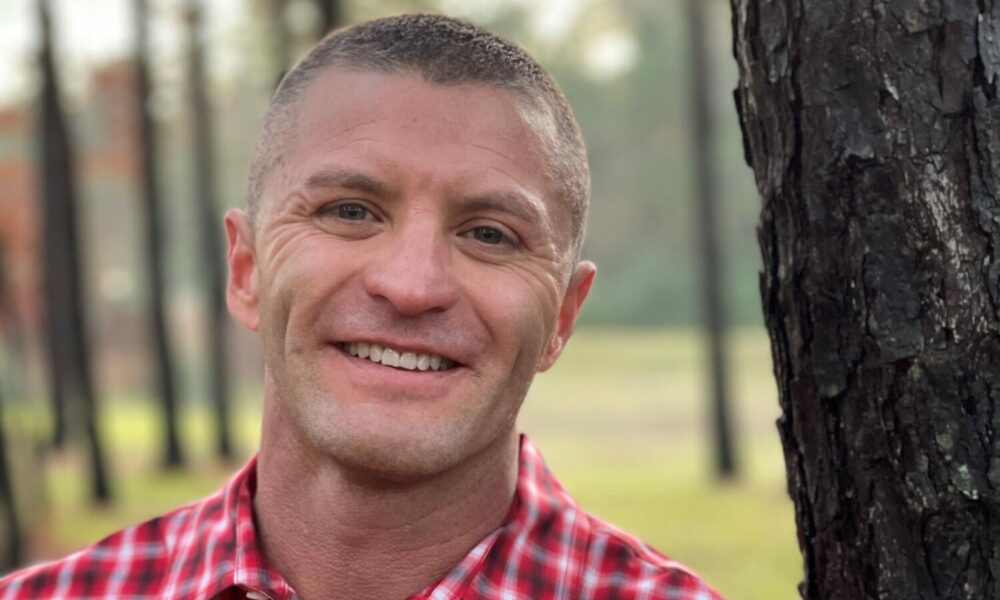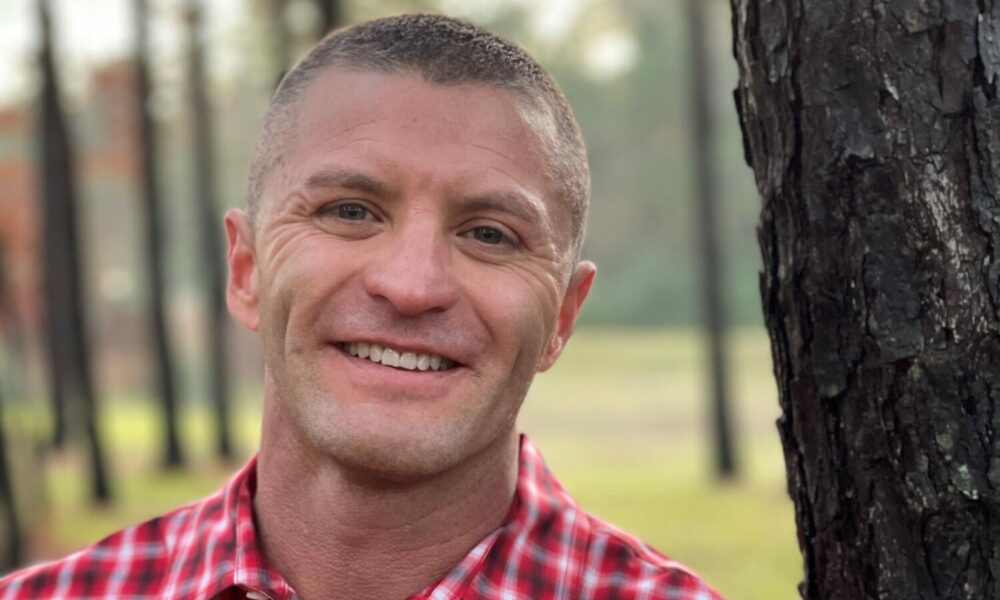 Today we'd like to introduce you to Rick Ornelas.
Hi Rick, so excited to have you with us today. What can you tell us about your story?
My two biggest passions are my family and coaching others to their highest potential. I've been happily married to my best friend and soul mate, Tonya for over 25 years. We enjoy living life to the fullest with our three beautiful daughters, Ciarra, Kinsey, and Hailee. For most of my life I've been involved in leadership and coaching. Initially in the corporate world and then for the past six years as an entrepreneur and as business strategy coach. Everything was humming along nicely until everything was flipped upside down.
In mid-2020, when the world was in crisis, I was suffering myself. I had just been laid off and was anxious and hopeless, not knowing what the future held. So, I decided to stop being a volunteer victim and looked for ways to help others who were far less fortunate than I was. This led me to write a blog article about using the pandemic as an opportunity to be grateful for all that I had and focus on ways to impact others positively. My first idea was to start writing a book that had been swirling around in my head for nearly twenty years. I decided that the time to act was now, so I began writing what would soon become 12 Hours of Heaven: Lessons for a Better World. I started my writing journey in April 2020, intending to give others hope and inspiration in a time of need.
I started writing very methodically, committing to 500-1000 words per day and figured I would finish the book in about six months. All of this changed after a couple of months when someone higher up had bigger plans for me. As I wrote, I went through a period of intense spiritual connection where I had dreams and visions of what the future could become if I did far more than only write a book. It was then that I felt called to create a community to connect and empower those who want to make the world a better place but don't know where to turn or how to get there. This calling was the birth of the I Spark Change movement. This was when I decided to devote my life to spreading positive change and elevating social impact.
At first, it was just an idea that I couldn't get out of my head. This idea quickly took over my life for the next couple of months. My writing flourished to where I would write over 2000 words in a couple of hours. This compounded to the completion of 12 Hours of Heaven in under three months. I was so focused on the writing process that I didn't share the transformation inside my head, heart, and soul with anyone. Maybe It felt too private and special to dilute by telling others, or I was afraid of what they would think. Either way, I held it all in until I completed writing the book. Once I finished the writing portion of the journey, I felt this incredible urge to share my experience with anyone I could. I recorded a short video of me telling this story and posted it on Facebook for the world to see. Others viewed it thousands of times, and the support was highly positive. This support gave me the courage to go from idea to reality and officially launch I Spark Change as a business and movement. We now highlight the good deeds done in the world and encourage others to do the same.
Would you say it's been a smooth road, and if not what are some of the biggest challenges you've faced along the way?
Going through change is never a smooth road and for me, it was no different. One of the first challenges I faced when launching ISC was the naysayers and doubt that comes with change. As I stated earlier, I was a bit hesitant to share my ideas because of their grandiose nature. I first shared things cautiously with family and close friends with the expectation of support. In most cases, that's exactly what I received, which positively affirmed my actions. Unfortunately, or fortunately, depending on how you look at the situation, the support was not always positive. Some people very close to me reacted in a less than excited manner. It was akin to receiving a meh response when you expect praise and affirmation.
At first, this was a blow to the heart. I instantly became saddened that those I loved were unable to see my vision or didn't care. It got me down for a short time until I received a boost from my friend and mentor, Danny. I shared what had happened with him, and he gave me some great advice. He first asked me if I was doing what I felt I was called to do. I responded with an enthusiastic yes! He then said that If I was doing the work I was called to do and living with purpose, then any negative response of others didn't matter. He explained that it didn't matter because I wasn't doing everything for the individuals who didn't care. I was doing it for all the people I would positively impact and the lives I would change for the better. He finished by saying that even if I worked for years and years and only positively impacted one life, it would all be worth it in the end.
His wisdom and guidance gave me a new resolve to continue on and not worry about the opinions of others. This lesson continues to fuel me regularly. Trust me. We have had many challenges in the past year and a half, getting things rolling. Whether having to rebuild our website, start a new social media profile from scratch, or train a new intern, we continue to move forward a little at a time. It is never really easy, and we know that we have a long way to go, but we take it one day and a time. And when I get down because things haven't gone as planned, I pause and remember Danny's great advice.
Appreciate you sharing that. What should we know about I Spark Change?
Our purpose at I Spark Change is to empower and connect humanity to spread positive change and elevate social impact. We are doing this in a few different ways.
First, we have a global online community to connect those who want to spread positive change. Many people often feel, as I did, that they are too small to make a difference. The reality is that we all have the power and responsibility to change the world with our daily actions. Suppose each one of us considers positive change during our daily actions. In doing so, we are sure to swing the global pendulum towards a safer, healthier, and more loving world for future generations.
The second component of our organization is the work we do to elevate social impact. We work with businesses to develop, communicate, and execute a social impact strategy to grow their business to unrealized levels.
We'll show them how to have a: High impact – High growth – High performing organization through Purpose, Leadership, Culture, and Work Environment.
The third aspect of ISC is really a blend of the first two. Many individuals, groups, and organizations are doing phenomenal work in the world but no one knows about it. They are limited by their size, location, and online presence. We feel it is important to spotlight those who are doing something to spread positive change.
We do this in two ways.
1) Social Impact Spotlights each week on Instagram & Facebook where we highlight their profile and share it with our thriving and growing community.
2) Social Impact Heroes – These are everyday people like you and me. They make a difference in the world, whether through their actions or their impact on others. This impact may be big or small, but the heroes are a beacon of light for everyone they encounter in all instances. We create 7-10 minute mini docuseries to tell their story which helps connect them with our community and the world.
Many leaders who are change agents don't often seek recognition for their efforts. Their journeys have a greater impact than they often realize, and their stories deserve to be told. Sharing spotlighting and sharing these stories has an extremely positive impact on their organization or business. We expand our reach and support those who make a difference which is a genuine win-win.
We are working towards a better future for all of us through the synergy of these three components and want to do our part for humanity.
Where we are in life is often partly because of others. Who/what else deserves credit for how your story turned out?
Absolutely! When I begin I Spark Change I was on my own and had a difficult time asking for help. What I quickly realized was that once people heard my story they wanted to help in some capacity.
Sometimes it was simple such are sharing our purpose and website with others on social media and sometimes it was more complex such as helping with a project plan. In all situations, it was beneficial for our growth.
The biggest impact in the past year has been the addition of my Social Media Manager, Leydi Velasquez. This was an area that I honestly dreaded each week as I knew it was important but didn't feel I had the time or did a great job with it all. Leydi has been a God-send. She is personally responsible for our content creation across multiple platforms. Our profiles have grown by nearly 4000% in the past year and our followers love the content.
Contact Info: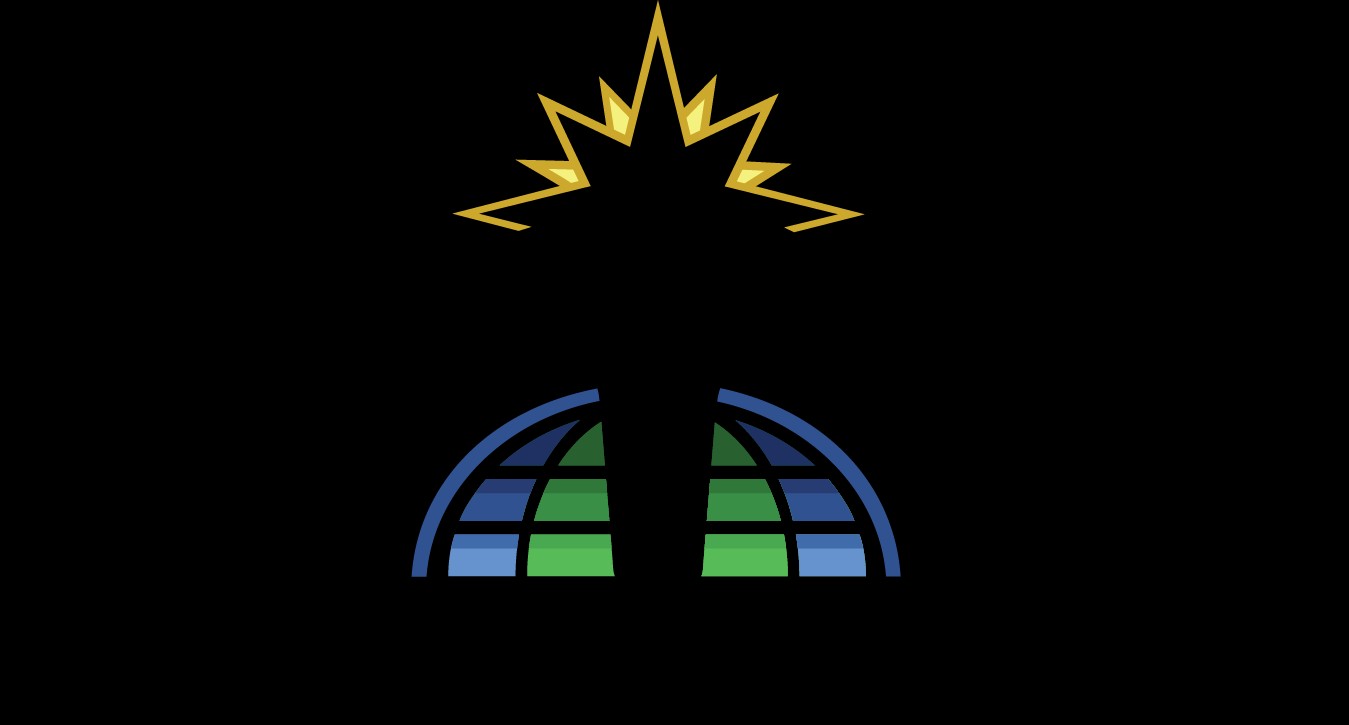 Suggest a Story:
 VoyageSavannah is built on recommendations from the community; it's how we uncover hidden gems, so if you or someone you know deserves recognition please let us know 
here.