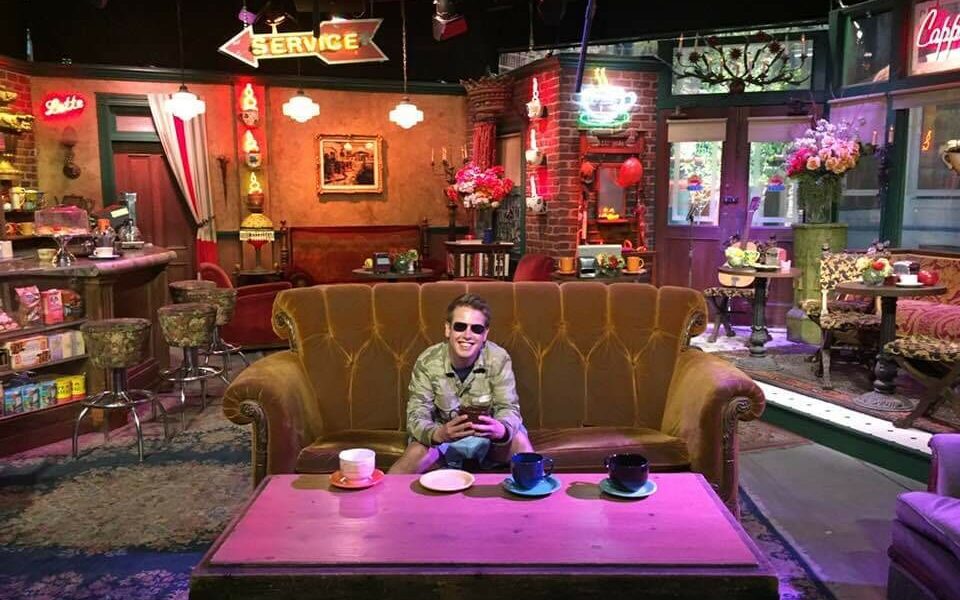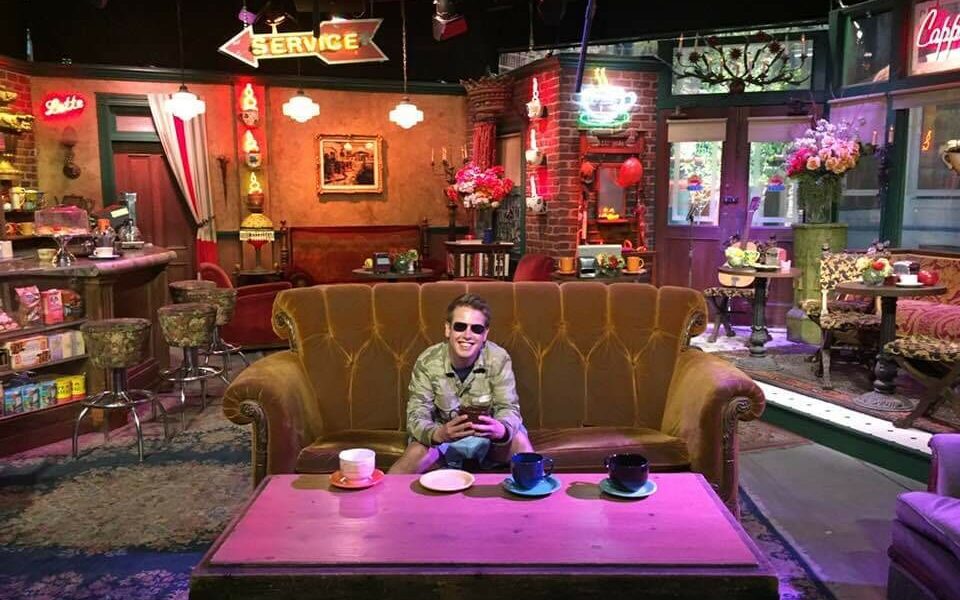 Today we'd like to introduce you to Jules Hunter.
Hi Jules, thanks for joining us today. We'd love for you to start by introducing yourself.
I have always been interested in art from the time I was old enough to write. Out of all the forms of art, writing has always been, to me, the most captivating. In a world that passes by, and away, so quickly, it is more important than ever to document vivid stories full of emotions. Language is the key to our very existence and in many cases, artists have a unique perspective.
The soul of an artist lives on through their work. I think that's why the urge to create and the significance of one's work is so critical. Not only should an artist create but they need to challenge the minds of the masses, They need to enlighten their generation and leave wisdom for the next. I spent years trying to cultivate my craft, and finally, in 2019, I put together my first book. An anthology of poetry that I had written over three years.
It is titled, "Don't Give A Girl Flowers," and is available on Amazon. It follows the path of a relationship and touches on numerous political and personal issues. It is truly a beautiful book that I put my heart and soul into making. I have three more projects that I am currently writing. One is a book, titled "Embracing the Night," which is all about embracing the struggles we face as humans and individuals in a divided world.
Too many of us reference the light at the end of the tunnel as if that is what we should be looking towards when in reality it is the tunnel itself, and the darkness that helps us to grow in maturity. We must learn to embrace the fight or we will never learn to embrace ourselves. In this poetry book, I also share some of my own personal battles. They include severe social anxiety that I suffered from in school due to bullying and having to deal with both a physical and learning disability.
I also go in-depth into discovering my own sexuality and how I began to love myself. The second book is a crime thriller that focuses on the story of a man who is framed by a serial killer. Lastly, I am coming out with a short book of essays titled, "The Pandemic Papers." These short essays illustrate how the pandemic affected different avenues of society, such as work, school, and relationships.
I hope to one day write a script about a disabled softball coach who works with the Special Olympics and helps to raise awareness, for people with Ehlers Danlos Syndrome, which is what I suffer from. I also want to work with LGBTQ organizations and help make a difference with today's youth. Grace Gaustad, who is a brilliant musician and activist, has pushed me to keep writing and even promoted my first book in an Instagram post.
Honestly, if I had not corresponded with her I may not have continued to write. Honestly, if my work lives on long after I am gone I will be eternally grateful. When your gift is an art form, you pray that people continue to enjoy your work long after they've said goodbye to you.
We all face challenges, but looking back would you describe it as a relatively smooth road?
The road has been challenging. The hardest part of being a writer is balance. Many other art forms allow you to be social. As an actor, you work amongst a cast, go to rehearsals, and spend hours with other fellow actors. As a singer, you have a brand that you play with constantly. However, as a writer, the hardest part of your job is spent in complete solitude and with one's self.
When I get lost in my writing I tend to ignore social engagements and everyday obligations. It is only then that the challenge of balance truly begins. For even a painter puts down their brush, but a writer never puts down their pen. I write so often about love and being kind to others, and yet, I spend hours and days in my home office engrossed in my poetry. The laundry will pile up and so will the coffee and hot teacups.
It is ironic that as writers we want to encapsulate everything we experience into the fine print amongst thousands of pages while enjoying every moment. It is an impossible task. To write is to know and to know is to experience. The other challenge I face is financial.
I have worked odd jobs my entire life in order to fund my writing career. Some have said that I should have been an English teacher or an editor but I disagree. I always thought that if I got a job within my own field it would never help me to grow as a person.
Being a writer means being an observer. The best way to do this is to work in places that challenge me as a person and provide a different perspective than I have grown accustomed to having. Working constantly though has affected my work, and if I had more suitable financial stability I would be able to focus on my craft.
These challenges could never detour me from being an artist. I do not think you can learn to have passion, but, you can certainly have a passion to learn. I hope in one hundred years that people are still reading my work and are moved to make the most out of life and learn to embrace the night.
Thanks for sharing that. So, maybe next you can tell us a bit more about your work?
I am known for my poetry book currently on Amazon for $14, titled, "Don't Give A Girl Flowers." I specialize in poetry but am writing my first crime novel as well. In the future, I want to write an award-winning script.
While I love reading, and find it exhilarating, I think movies unite people in ways that books cannot. I understand that there are book clubs, but I think that books are more of a singular journey, whereas film brings people into a shared experience.
In addition, I would love to collaborate on songwriting but strictly from a lyrical standpoint, because, while I am rhythmically inclined, I am not musically. Regardless of my future, I want to always be known for my art and not the other way around.
Art has a way of inspiring and inviting change, while I am only one person.
The crisis has affected us all in different ways. How has it affected you and any important lessons or epiphanies you can share with us?
My next book is titled, "Embracing the Night," and that title was born during the pandemic. Prior to the pandemic, I had been overjoyed to share my first book, "Don't Give A Girl Flowers," with the world. I even printed out free copies for such celebrities as Oprah, Jimmy Fallon, and many more.
However, the virus, like for everyone else, put a halt to my entire plan for 2020. It was very challenging and I had already started composing many poems about dealing with my disability, being bullied, and questioning my sexuality. I decided the pandemic was just another challenge I needed to learn to embrace. Being upset at any situation, big or small, doesn't make it vanish but only makes matters worse.
In that moment of clarity, my idea for my next book came to life. During this time I also began to get back into my faith and express it through my writing. Then my computer broke down and I struggled just to be able to afford for it to be repaired. Out of all of this, I learned that with persistence comes determination and out of determination comes success.
You have to embrace the night in order to live to see the dawn. Life throws you many hurdles but, if you don't learn to stretch your legs, then you'll never be able to jump over them.
Pricing:
Don't Give A Girl Flower $14.00 on Amazon.
$250 donation to my Kickstarter for a free signed first edition copy of "Embracing The Night."
Contact Info:
Email: juleshunter08@gmail.com
Instagram: @jules_hunter08
Twitter: @juleshunter088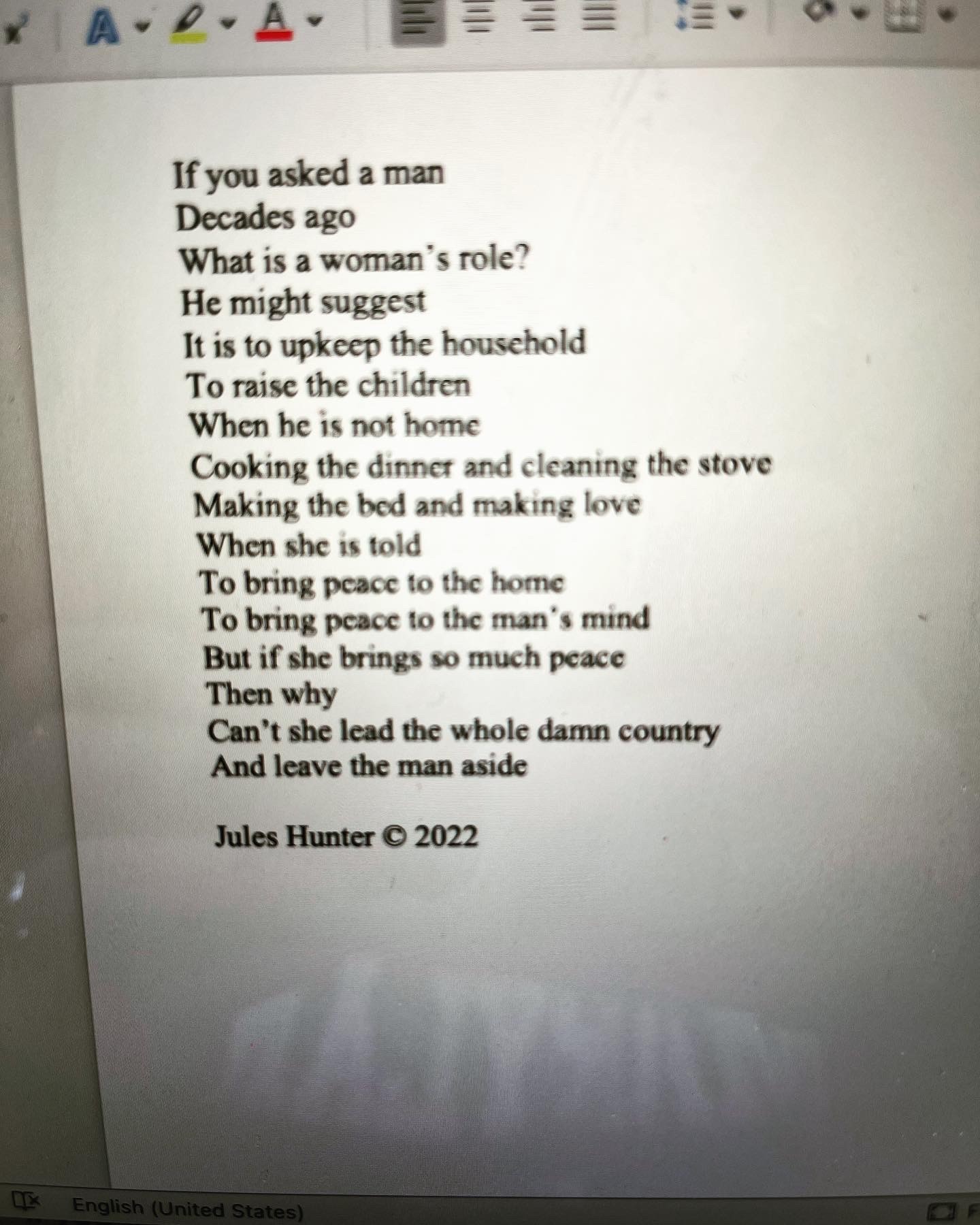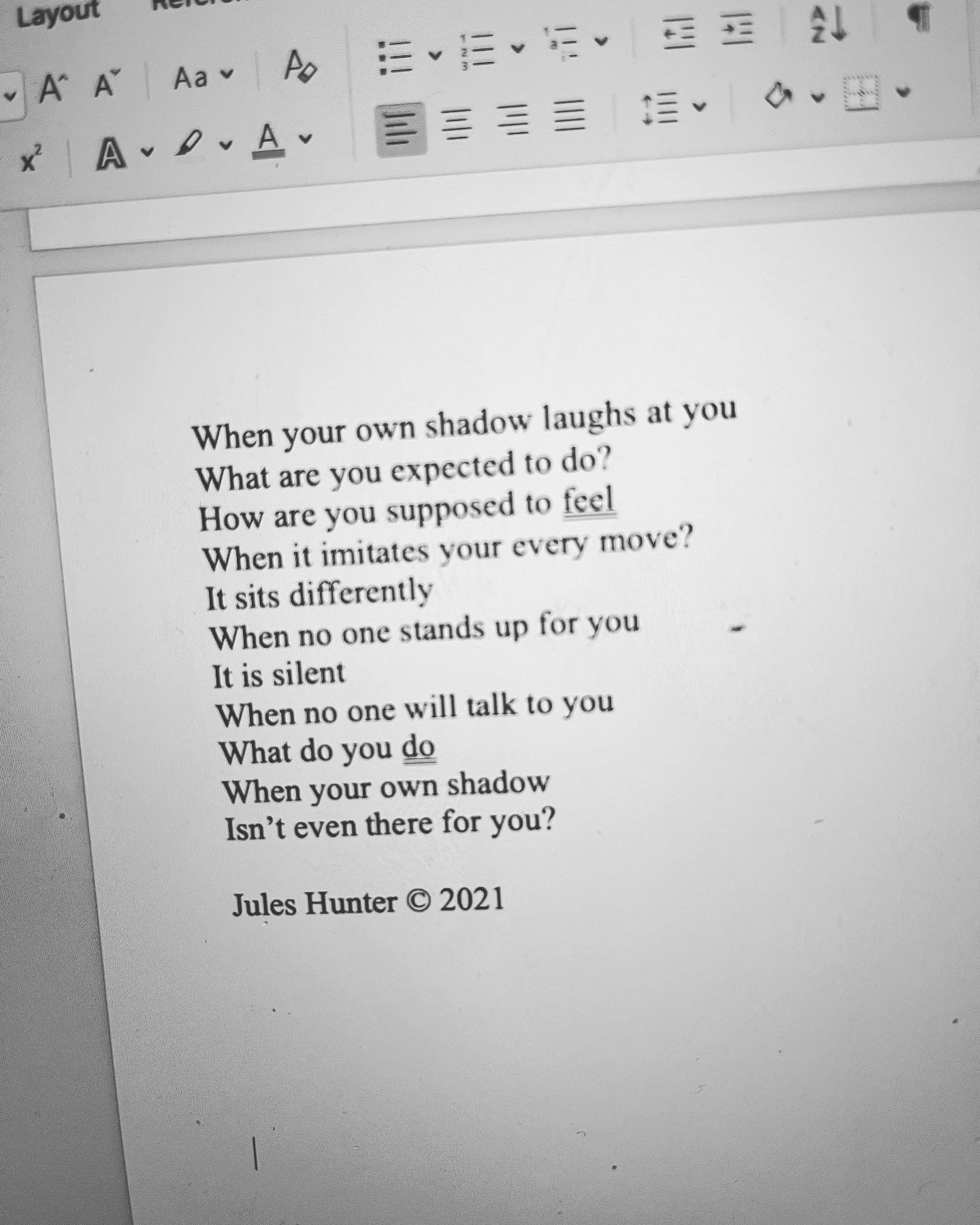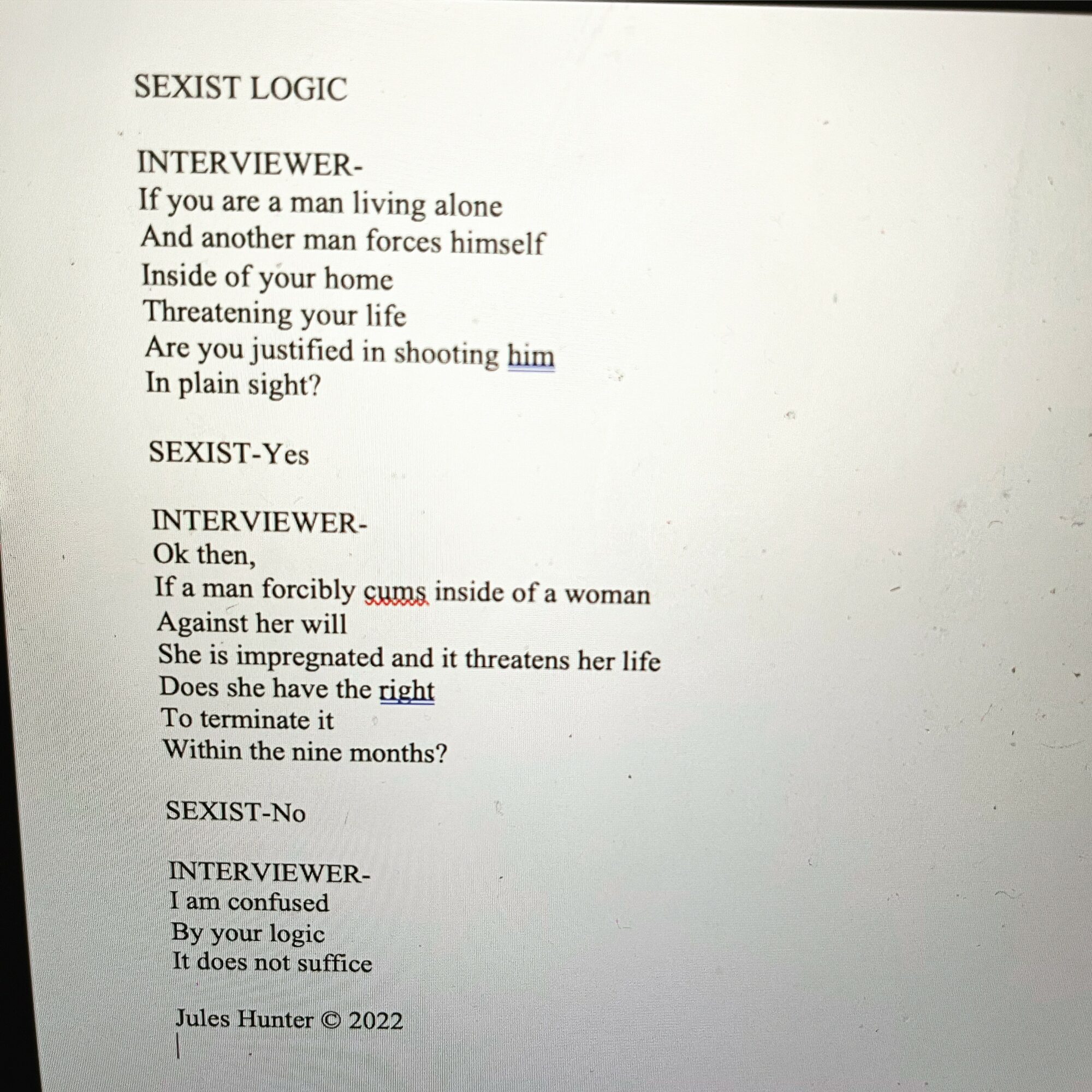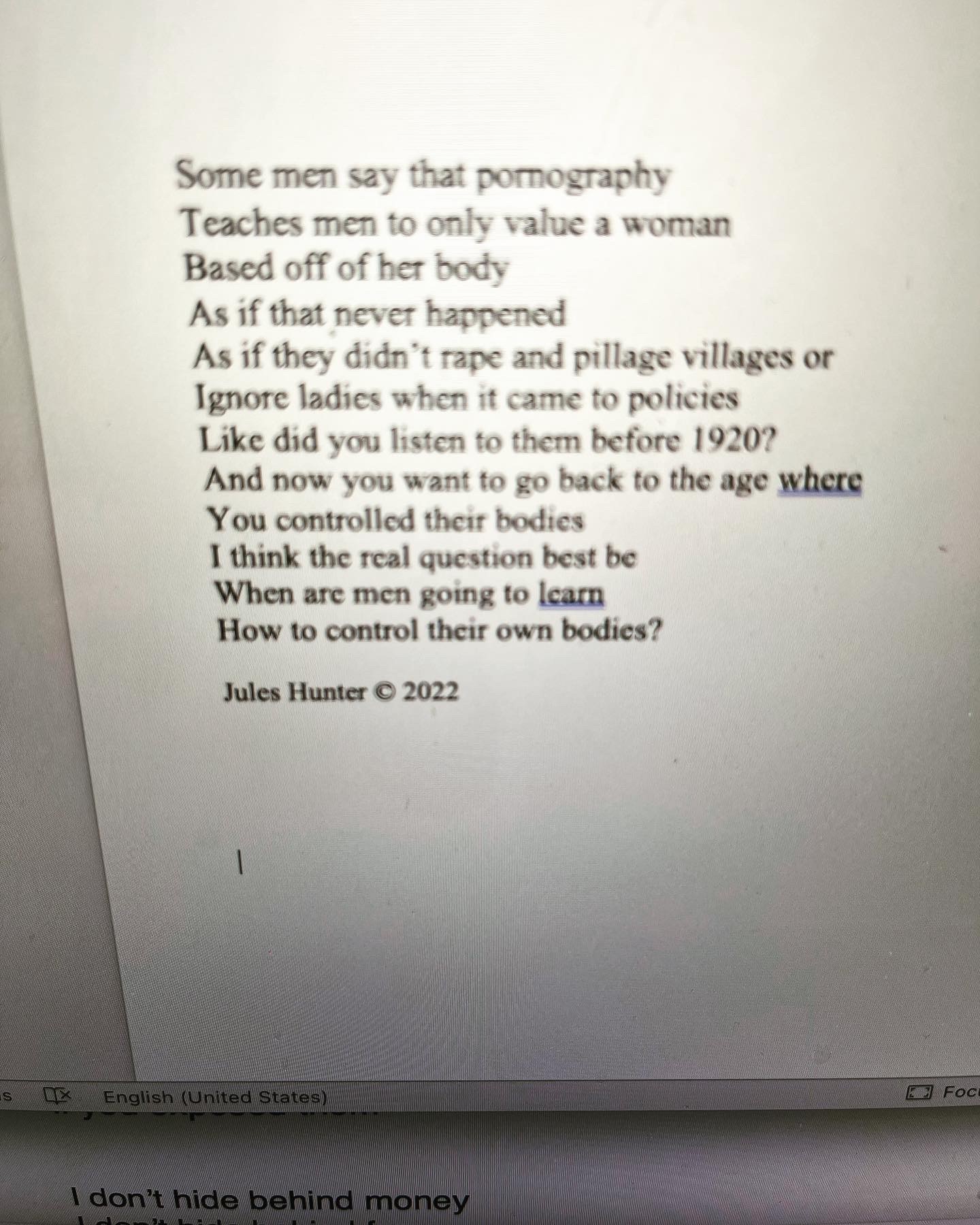 Suggest a Story:
 VoyageSavannah is built on recommendations from the community; it's how we uncover hidden gems, so if you or someone you know deserves recognition please let us know 
here.