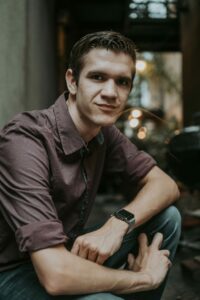 Today we'd like to introduce you to Jordan Johnson.
Hi Jordan, can you start by introducing yourself? We'd love to learn more about how you got to where you are today?
It started in late 2016. Like all graduating teenagers from high school, I found myself confused about what my next steps in life were going to be. Pretty much all of my teenage years I was making YouTube videos of my travel adventures with me and my grandparents, I loved it, but I honestly only made them to be able to look back at the memories I and my family had made over the years. Creating films (or any creativity for that matter) for the purpose of re-living experiences has something that has always drawn my soul nearby. I never thought of filmmaking as an actual career choice. Wasn't even an option for me. But I fell in love with the thrill of creating something from nothing. In high school, at the time of applying for colleges, I was torn. I still had a huge interest in the medical field, but my mom was always turning my focus to my creativity. She was ultimately just getting me to think about what would fulfill me most. She was persistent (in the most loving way) and just wanted to see if I ever considered doing anything with my passion for filmmaking. I was intrigued, but not enough to research it further. Until, by fate I guess, my long-time friend David contacted me. He was starting his journey at SCAD for film and television, which led to me opening a conversation about his path and interest in film. Talking to him about his personal relationship with filmmaking, the school, and the career opportunities available in the creative arts (specifically film), intrigued me, deeply, and it opened my perspective to a side of me I never knew
existed.
I applied to two schools and honestly said, fate and destiny are going to decide my path for me. I applied to Appalachian State for a pre-med track and to The Savannah College of Art and Design for Film and Television. Two totally different schools and two totally different studies. These external differences were really just an internal reflection of how I felt about my future. Contradicted, confused, and paths that looked totally different. What the heck am I supposed to do and why or how am I supposed to figure this out right now? Would either of these "plans", if you can even call it that, satisfy me at this point?
In late February or March of 2017, I got an acceptance letter for SCAD to begin my studies in the fall. Still haven't heard from app state, but still equally and anxiously trying to figure out what to do before committing. Then, in Divine timing, my mom asks me if I would be interested in filming her co-worker's wedding. She knew I loved to make videos of mine and my
grandparents' memories and, maybe unintentionally, she was trying to open my door up to new creative forms in my passion for filmmaking. She has been the one from the very beginning who knew I would thrive (at least emotionally) by making a living from my films. But I told her no. That simple. Maybe it was in that moment my fear of failure or embracing the unknown or stepping out of my comfort zone. Maybe all of the above but whatever it was, I just didn't feel comfortable doing that for such an important and memorable day in someone's life. After all, you get one shot at all of the content – you miss the kiss.. you'll never hear the end of it.
My first thoughts were that of fear and lack. "I'm not talented enough to make something like that" or "that's too important to screw up" or what if that and what if this. But I begin to think about it. Why not? Try something new. I knew for myself at that moment that my passions drive me. It's a force that just excels me in my life, always has. I research and research and research until I conclude that I'm comfortable enough to begin the new. To take that first little step off the cliff and take a giant leap of faith, hoping that God (or anything really) will catch me if I fall. And that's what I did. I researched and researched wedding videography, shooting for clients, best practices, you name it. I became comfortable enough with the unknown and told my mom I'd be interested in filming her co-worker's wedding. Her name was Erica, and she was a major turning point in my professional young-adult life. I filmed her wedding, edited her video, and thought "she is not going to like this". I didn't even like this. Granted, I had a BLAST filming it but was very self- conscious of the edit. I have a constant need to always strive to be better and at that time, a truly unhealthy relationship with being perfect, especially with creativity. A lesson I learned later during college. I had a lot to learn. But I gave her the film and when I thought she would say nothing, she said this in a later review…" Jordan was great from our first interaction…[he] was so patient and professional. He captured amazing footage and put together a perfect video of a crazy day…I will always treasure the video we have thanks to Jordan's hard work."
This gave me chills. Something I thought I failed in, was something someone else truly loved. Therefore, I accepted and committed to SCAD to pursue my creativity. Mainly because I knew surrounding myself with fellow creatives may be just what I need to improve my relationship with creativity as well as this newfound love for creating films. Once I committed, App state sent their acceptance letter about a week or two later. I said, "and so it is, fate has decided, and I have faith that my next steps are exactly what my soul is calling me to do." At least that's how I saw it then, and how I see it now. Filming Erica's wedding led to more people asking me to film their weddings. At first, I still wasn't confident enough in charging people for this. I loved the process, so I also felt like I wasn't losing anything by not charging. Then clients (and my family) were telling me, you're worth paying for. You are talented. You can make an income with this.
This gave me the needed boost I needed at the time to start charging and really start pursuing filming weddings to do it more professionally. There are so many blessings that came from SCAD and moving to Savannah. One of the biggest is my improved relationship with creativity, understanding that artists share truths into the world but it's not necessarily the truth of others or
even truths with a capital T. But a lowercase t, because it's their personal truth, the smaller ones, the unique ones that they observe through others and share via a creative medium that are important to how or why a specific work is created. I became immensely passionate, confident, and hardworking throughout my tenure at SCAD. My experiences gave me the willpower to step fearlessly into the unknown and into the marvelous and magical mystery of creativity. With every step in my business, I always referenced my story with Erica. "Jordan, you can do anything you set your mind to." Research it, take some small but deliberate action and step off that cliff.
After filming a few more word-of-mouth weddings, In February of 2018, I filled for an LLC with the Secretary of States' office. I decided this can and will be a successful business. Of course, a major turning point in my business. I begin marketing in Savannah for wedding videography (another blessing to come from moving). I begin getting client after client. In the fall of 2018, I filmed over 15 weddings that season while full-time in school and working a part time job. I traveled a lot on the weekends, and this is something I really enjoyed about filming weddings. It was a thrill. It was because of this year at the beginning of 2019, my business was awarded the Savannah Couple's Choice Award for wedding videography. Based on customer reviews, satisfaction, quality, and professionalism. A small and quite unknown award to the outside, but a huge boost in publicity for the site I market with and for a destination wedding city. It led to many more inquiries.
2018 burnt me out though. Hadn't quite learned the importance of a work-life balance. All that excitement got me overpowered. All that work. My foundational studies at SCAD, side jobs, my professional student productions on the side, it was a lot for me. A lesson I needed to learn and am grateful I did. I decided to take a break from filming weddings, I took most of 2019 off (Spring, summer area). But due to this "break", I found myself in the fall struggling to get clients. Pro tip: you can't stop a business to take a break once you get started. I got one or two clients but not as many as I could have if I didn't take a break or stop booking. I was at this point put into another college cliche, "what am I doing here" "what do I want". I thought by not booking anyone was just another sign trying to lead me in a new direction. You know the whole one door closes, another opens saying. I was still quite lost, but I saw a job posting for a production job at the local news station. I decided to apply since I did have an interest in TV, after all, I wasn't really making the income I needed due to my lack of wedding bookings. I wanted to see if just the ability to use my creativity in a new way would spark something new in me that I didn't know I had. I learned a lot through working at WSAV and am grateful for the experience. I truly learned how much I enjoyed holding a camera, like truly. But mostly, I learned I don't like being limited to my creative expression. With weddings, it was all me – start to finish. With school projects, sure we had a "prompt" but not someone saying, "you can't do that, or you have to do this" and most of the time we were given big leniency here. With WSAV, it's more you get an assignment, you edit the content or shoot the content to the creative director's vision, much like movie sets in a way. It was limiting for me at times but still a thrill, at least I could express my creativity in some way and
make money.
This allowed me to rediscover what was important to me, and what I was truly desiring with my creativity and that of my business. A fresh start is what happened. One thing led to another, and obviously, COVID was a big amplifier. I was laid off from my part time job in May of 2020 and of course, all weddings were canceled. WSAV was still there and from the looks of it, was probably the most secure job on the market. But at the beginning of 2021 was when things were starting to look up again, and with my newfound perspective on my Job at WSAV and wishes for my creative producing, I decided to take another small step off a giant cliff. I quit my job at WSAV to pursue my business full time knowing fully I graduated in 5 months. It was exciting, new, energizing, and full of inspired passion. But I won't sit here and say that it wasn't also a little scary, especially in terms of financial security. I was mostly financially independent throughout college and couldn't rely on help from external means. But I had faith in my abilities just by looking to the past for guidance of my present.
So here I am today, one year later. With a door that was opened and me walking through the hallway. Dozens of clients, business partnerships, and new exciting creative projects every year that truly light my soul on fire, that aren't just weddings. I am shooting music videos, documentaries, and small little films for myself. I have a grateful heart for every part of my creative journey. I have a newfound model for treating other industry businesses like the powerful creators they are, not like competition. I strongly believe that creative work finds the creator it was meant to because they have something within them that can best express the visionary's request. I value others work and love collaborating with them to enhance their creative potential for their clients, who are usually also mine. My goal in life for me is not only to do the best I can in my actions but to feel good about every action I take. I open myself to more freely step off from the cliffs that arrive in my journey moving forward and am in love with being able to call myself a creative – a search I have struggled to find but eventually, through all of my joys and challenges, have discovered the magic that exists within me, and what I know also exists in everyone else.
Can you talk to us a bit about the challenges and lessons you've learned along the way. Looking back would you say it's been easy or smooth in retrospect?
One of my biggest struggles has been valuing my work. I have always struggled, until recently, with valuing the quality of my work. Everyone tells me my films are good, but I never have felt that for myself. I always see how I can improve a film or work, never what works well in a film I make. I have had this tendency to seek constant improvement in my work and sometimes that can be a limitation (if you always focus on the bad, where do you find the reward from the good?). Nothing is perfect, learning how my films (or any creativity of mine) cannot be perfect has been the most challenging lesson of all, mostly because of my will to always put forth my best. I had to come to this understanding that my work makes someone feel a certain emotion and can ultimately change the course of their day or even their memory of an event. That's magical to me. That's what I begin focusing on within my films which in return helped me to truly find a style that works for me. Up until this moment, I always viewed my films as being generic or cliché. Too simple or too linear. But by changing my focus, changing my attitude toward the reason why I am creating films for people, ultimately gave me the structure I needed to value my work for what it is. I was talking with a friend, and we came to this conclusion. When you're in a field of creative service, you liking your work is almost like a privilege. It becomes less important because you come to terms that your work is ultimately serving a greater purpose. Your own validation is no longer needed when you make this connection. People come to you for a reason, the creativity has found you for a reason. The universe and God are way too intelligent for mistakes, and way too intelligent to not recognize that you are the best person to create a specific work for someone, specifically because of your own life experience. So long as you are doing your best, you know it will always be great because that's exactly what they are looking for. They hired you because they saw your best in your previous work. The second guessing or the critique the ego is making you aware of is just something to consider for the future. It's only taken harshly because of our relationship with confidence in our work. As I grew my self-confidence, I began to take it all more positively. I understand that people don't choose me because of the scale of my production or the camera I use/don't use, but for the best they see me doing in all my works prior.
I met this insanely talented photographer recently. He just moved to Savannah a while back and after working a friend's wedding with him I became fascinated by his story. I am very grateful for our professional relationship and how it developed. He opened my eyes truly to what it means to value your work. He helped me recognize the unique aspects of my filmography but more so why I
was doing what I was doing. He gifted me the privilege of working side by side with him for a short time and it was a huge steppingstone in finding the value of my work and reigniting my passion for filmmaking. Every part of my journey in my business has always tended to advance me, of course. But with him, it was probably the biggest personal advancement in my business development versus something that was strictly business growth related. Of course, I have had many lessons in terms of learning how to run a business at 19, and that's a whole other story, but it's not as significant or as hard as valuing my work was for me. If you don't value your work in your own business, how can you truly be happy doing your work?
Appreciate you sharing that. What should we know about Melrose Visuals?
Melrose Visuals is a professional videography and photography business that specializes in weddings and special events.The name of the company was inspired by a significant childhood location of Jordan's (Melrose Mountain), where his grandparents resided and he often visited. Filming weddings for over 5 years now, we are beginning to branch out into more specialty film projects like music videos and documentaries.
Melrose Visuals is a customer-focused business. We believe that to truly share the story of their client, they must first be able to feel and understand their story. We offer a unique style that emphasizes the raw emotions and events the client may feel on their wedding day or the day of the shoot.
Cinematic of course, we also tend and prefer to capture the authentic candid moments of our clients instead of the usual posed or directed shots seen in many other filmmaker's work. Jordan films where the emotion and story is, which is generally the candid moments. Some direction may be needed at times, but he will usually direct them to feel an emotion, instead of telling them to perform an action that may not be as authentic. Our goal with every film is to create a lasting representation of the client's story that moves the souls of anyone who watches it.
How do you define success?
Success for me is found within. Nothing external could ever truly make me feel successful if I don't feel it first within myself or see it within someone else. For example, I couldn't be successful unless my client truly felt that their film encapsulated the same way they felt on their wedding day. I also think that to feel successful I must be aligned with my soul and purpose for any given project. That is of love for doing it and knowing that I am doing it to be of service not for any materialistic. If I felt the latter, I would not feel good about the completion of a project and not deem it successful. Everyone finds their own definition of success and I respect any different viewpoints, but for me, it's all within, and it's all about trusting how I feel about any given situation. Again, my goal in life if for me to not only do the best I can in all my actions but to feel good about every action I take. If I feel good, I'd call that a success.
Contact Info: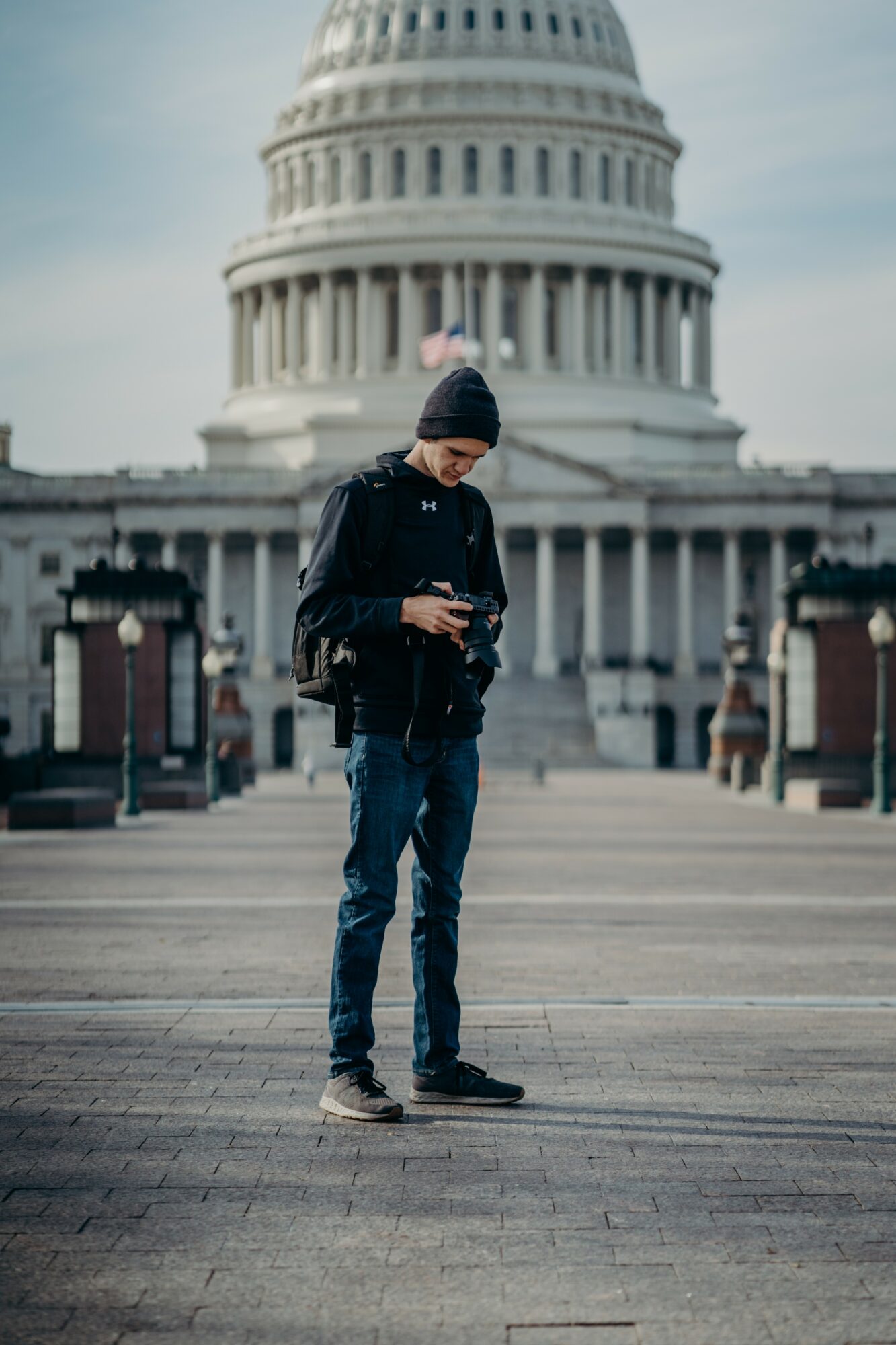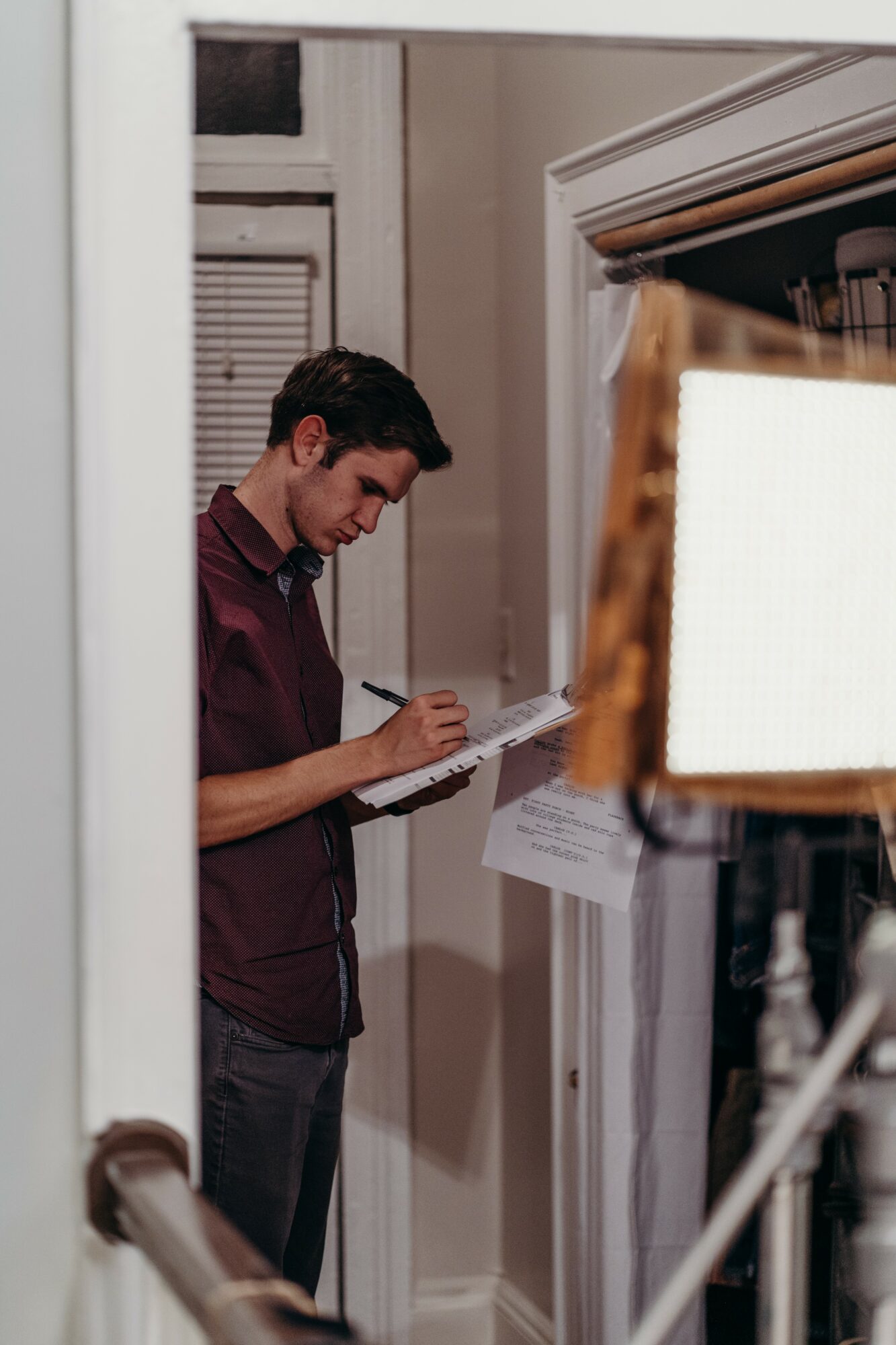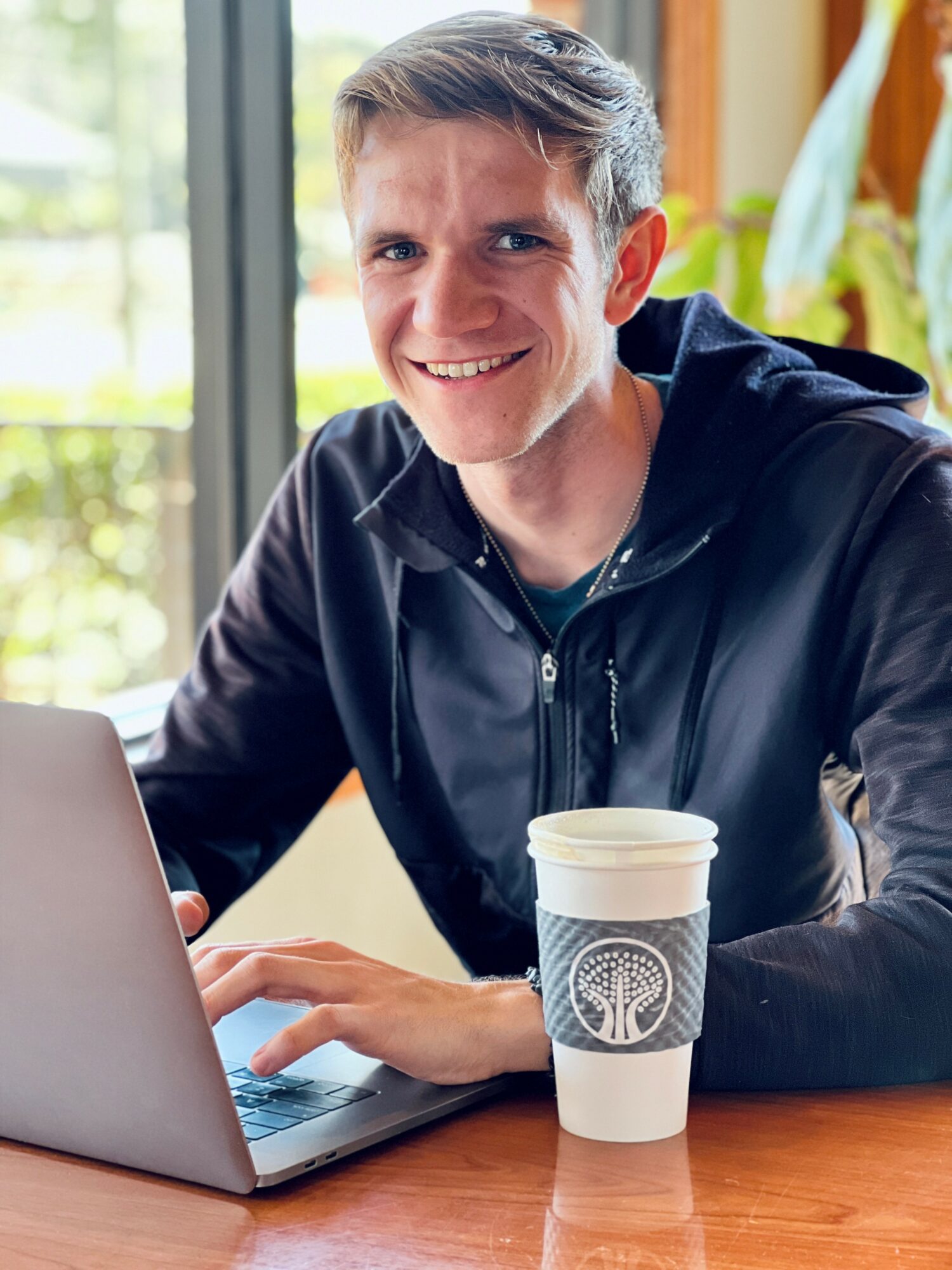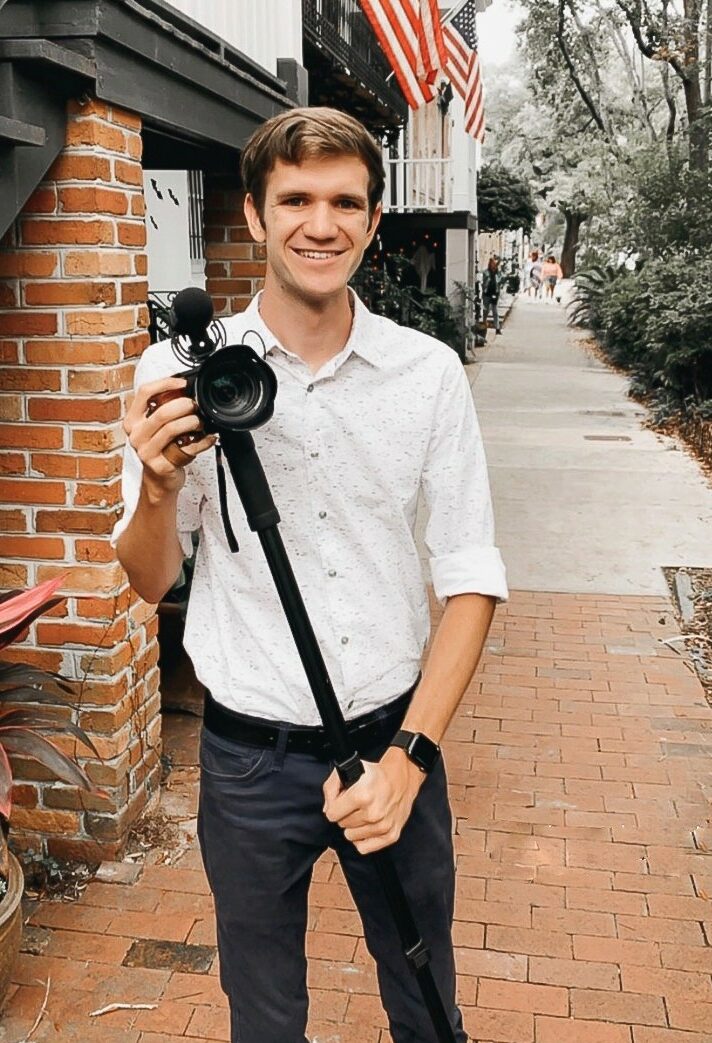 Suggest a Story:
 VoyageSavannah is built on recommendations from the community; it's how we uncover hidden gems, so if you or someone you know deserves recognition please let us know 
here.