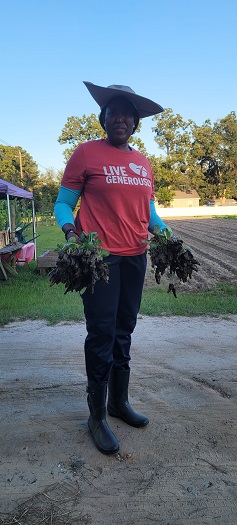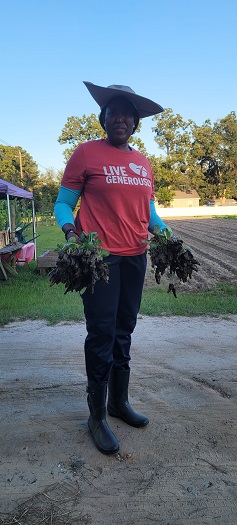 Today we'd like to introduce you to Melody Burks.
Hi Melody, we'd love for you to start by introducing yourself.
I'm Melody, mom of a king (7) and queen (13). Originally from California but traveled all over as a military child and moved to Savannah when in elementary school. I am a business major obtaining both my BBA and MBA since working with numbers just comes naturally to me.
But quickly found out that working at a desk all day in a cubical was not the life for me. I started working in the hospitality industry to pay my way through college and have been in the hospitality industry for almost 20 years now. I absolutely love event planning, catering, and feeding large groups of people.
I love the busyness, fast-paced, and ever-changing day-to-day variety of working in foodservice and catering. I even went to culinary school to know what was going on on the kitchen side of things.
But over the last five years or so, I just had this feeling that there was something else I was supposed to do in life. I started reading and watching all I could about full-time RV living. I loved the idea of traveling across the United States, road schooling my kiddos, and exploring this country we live in. So in 2017, I sold my house and purchased a dually truck and a 38ft 5th wheel RV.
We met some awesome families while out on the road thru Fulltime Families and that's where learned that families did travel full-time with their kids, homeschooling, road schooling, and world schooling. I wasn't crazy for thinking to travel full time with the kiddos. We traveled a bit but never got out full time as I still worked my regular job.
I kept having this feeling that I was supposed to be doing something else with my life. Time was flying by, and it seemed like I was just becoming a robot in society. Work, Home, Sleep. Repeat. Somewhere in there, the kids started growing up faster and I was missing out on so much of their lives.
To bring us together more, we started gardening. Learning about growing our own food. We had a small back patio garden that gave us tons of cucumbers, tomatoes, peppers, and carrots. But I and the kiddos wanted more. So, I decided to buy a house again so we could at least have a yard to do a full garden.
If you told me a year ago, that I would quit the job that I absolutely loved and start turning my little yard into my own urban homestead I would have laughed. My thoughts were a small garden of just basic stuff. Growing my own food on a regular and having my own backyard flock of chickens and a duck.
I would have told you, SOMEDAY, but never TODAY! Education Thru Exploration was born. It brings together our love of traveling, learning, homeschooling, gardening, and adventures.
My kids are learning so much about sustainability, self-sufficiency, compassion, life cycle- birth, growth, and death of all living things (plants and animals). They are learning how to book reservations, how to plan out a route, and how to pack for all types of trips.
They are learning to survive and take care of themselves as well as others. How to run a household, how to shop for groceries, and how to manage money. There are so many life lessons that our home education provides. And in less than a year we have outgrown our little yard and want much bigger and greater. Stay tuned.
Can you talk to us a bit about the challenges and lessons you've learned along the way? Looking back would you say it's been easy or smooth in retrospect?
It has been two steps forward, and one step back journey to where we are now.
The biggest obstacle has to believe in myself and ignore the naysayers. Choosing to homeschool is going again the norm. So many people have asked me "Why would you want to spend all day with your kids?" "I could never do that", and "How will your kids socialize and make friends?
I kept taking the leap but then worried too much about how much I was living outside the box. In 2017, I sold my house and purchased a dually truck and a 38ft 5th wheel RV. We traveled a bit, but I never fully launched full-time since I was afraid to take the big leap.
I was afraid to let go of a job I loved dearly and since I support my own household as a single mom, the obstacle of finances kept running through my mind. I kept thinking, who gives up a great job that pays very well and still is able to support their family on the road by themselves.
So, we settled back into "normal" life, rented an apartment, and used the RV occasionally. I eventually sold the RV since I wasn't going to live the dream of FT RV life. Fast forward to the end of 2019 and my mind was made up, that I really needed to follow my heart, so I turned in my resignation at the beginning of 2020 and made plans to travel internationally for the summer of 2020.
Bought plane tickets, booked a villa and hotel stay, and was ready to go. Then 2020 and the COVID crisis hit, and those dreams got crushed really quick. Since I never actually left my job, I was able to stay at the job I had. Lots of losses happened in 2020 for me, however, the best thing was that COVID was the catalyst for me to homeschool. I knew virtual school wasn't going to work for my family, so I was like, I've taught at the college level, sure I can teach my king and queen and so Education Thru Exploration was born.
Now don't get me wrong, Homeschooling is not easy. It's not public schooling just at home… it is a sacrifice, but I have chosen to go against the norm and Educate through Exploration.
I believe my kids learn more now than they would ever learn in school because school comes in a box. The curriculum is very linear and very little room to take detours and really dive into what you are interested in. Why wait until you get to high school and college to start studying your interest.
Was it easy no? I still worked my full-time job but through creative scheduling and thinking outside the box, I made it work. Since I worked mornings to early afternoon, then I homeschooled in the evenings and on weekends. I pull from a variety of things to educate while exploring this day-to-day journey we call life.
Appreciate you sharing that. What else should we know about what you do?
Education Thru Exploration is our home education program.
We are all about having fun while learning. We "homeschool" outside the box. It's not a public school in our home. It's what fits our family and that is what home educating is… tailoring it to my family and our needs.
Currently, we are building our social adventure program in partnership with A Knuw Way of GA, an experiential learning cooperative.
It allows access to exclusive outings where we not only have fun, hanging out with like-minded friends, but we explore and learn so much about where we are visiting, how the adventure can be applied in life, and so much more.
What are your plans for the future?
Education Thru Exploration wants to expand to offer gardening and small-scale urban homestead consulting and even workshops on a variety of topics.
We believe everyone should be able to grow their own food. It's easy and you don't have to have a large space at all.
We also will be expanding our social adventure program to include travel across the United States and Internationally. Here we come Arches National Park and the African Continent.
Contact Info: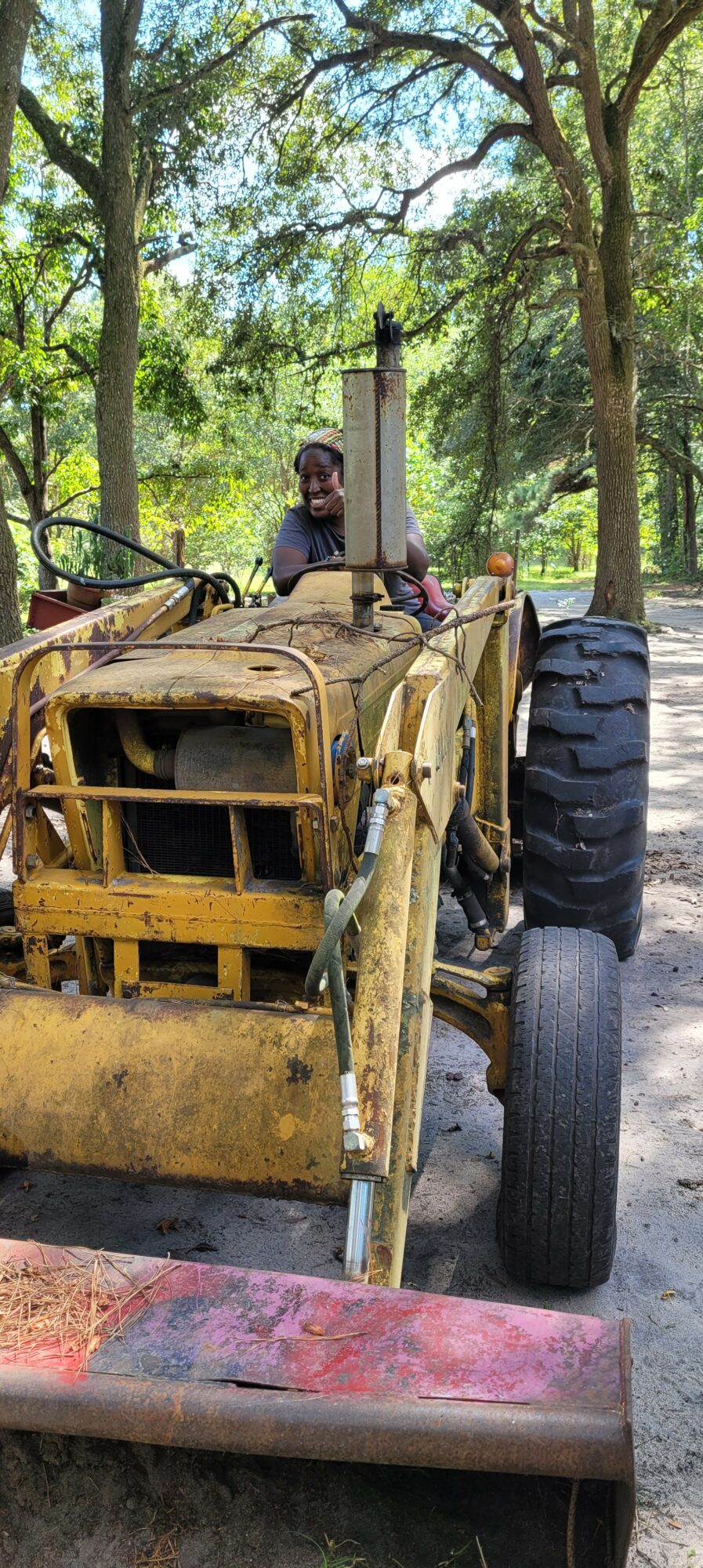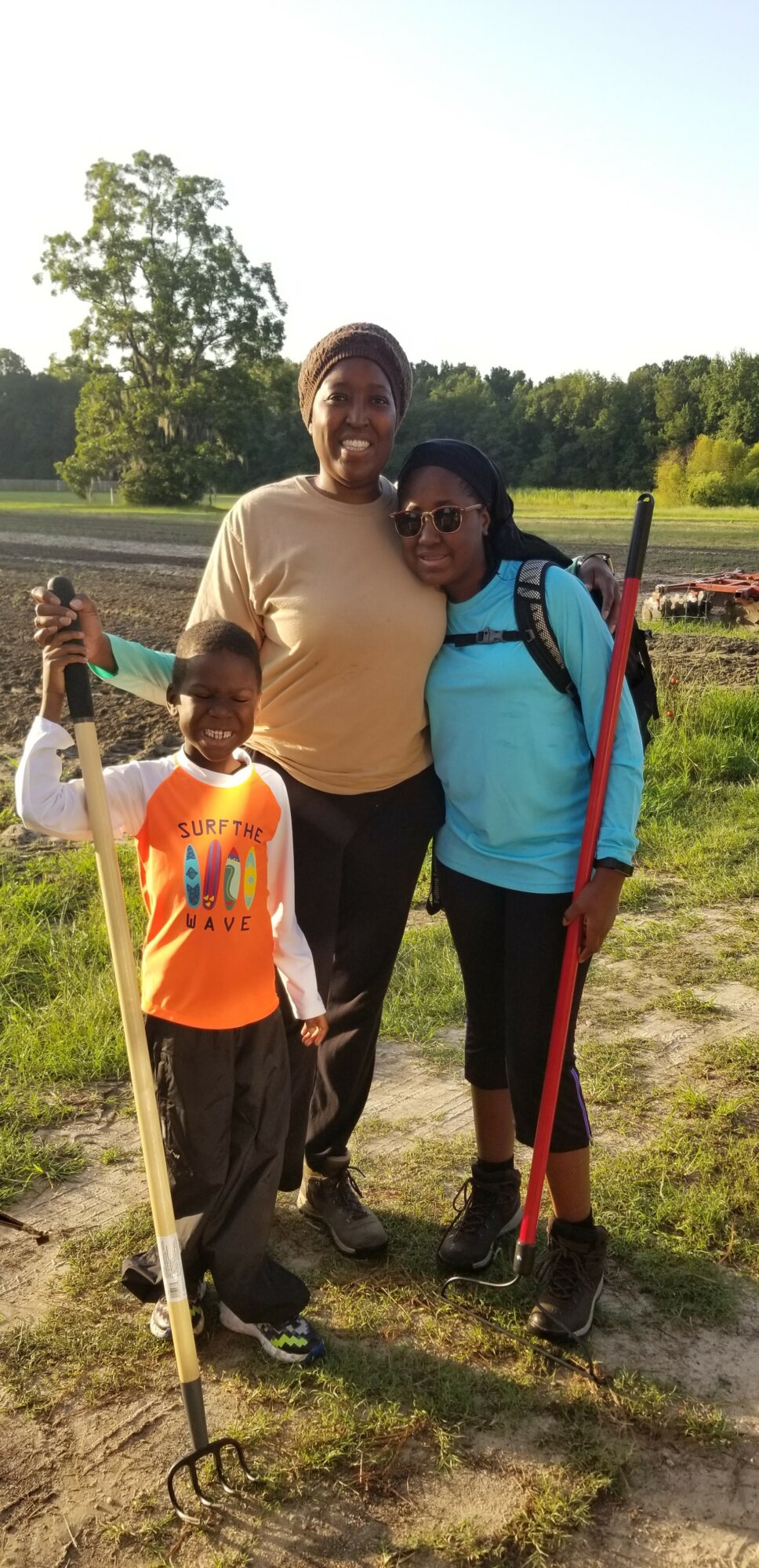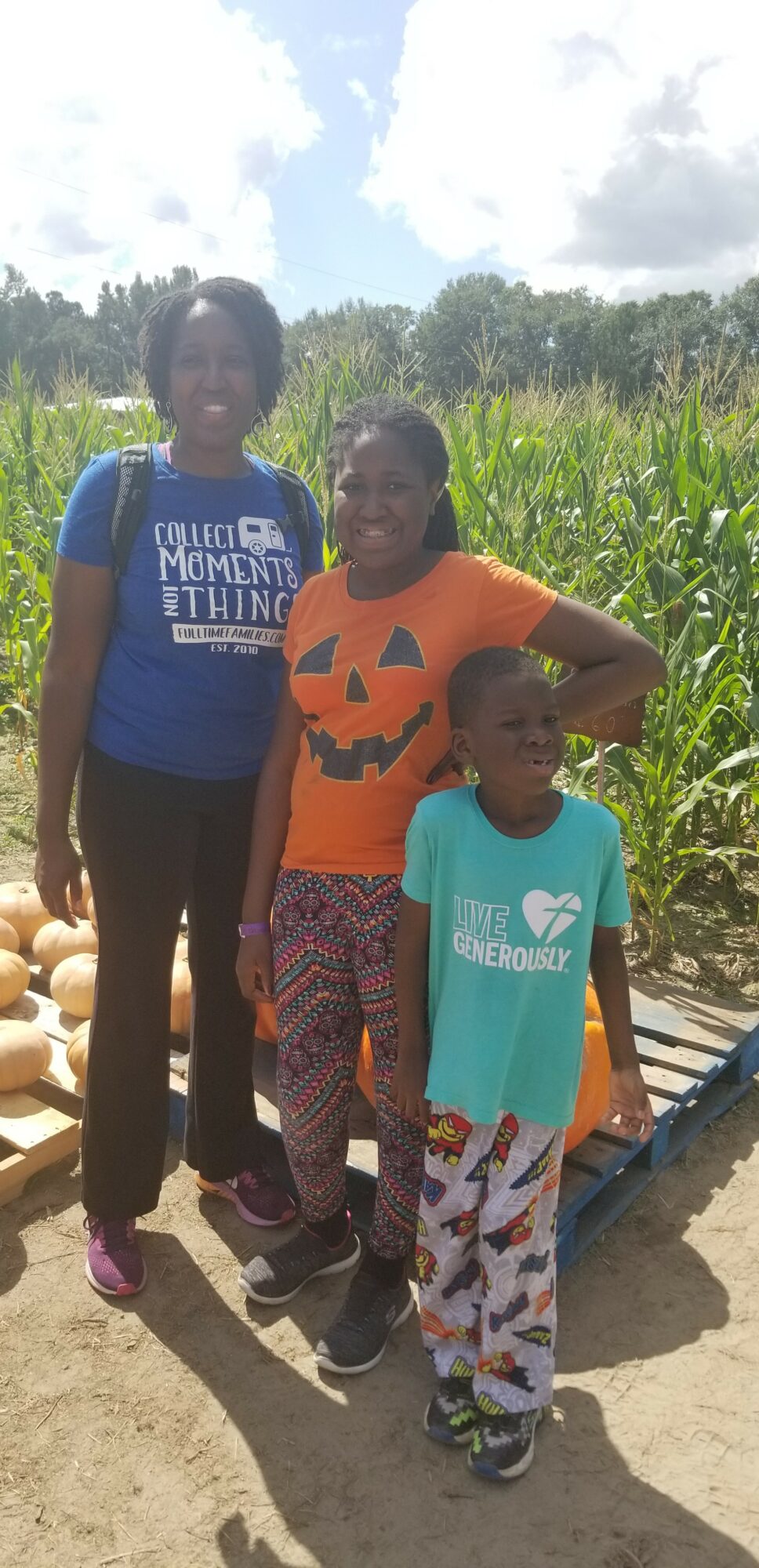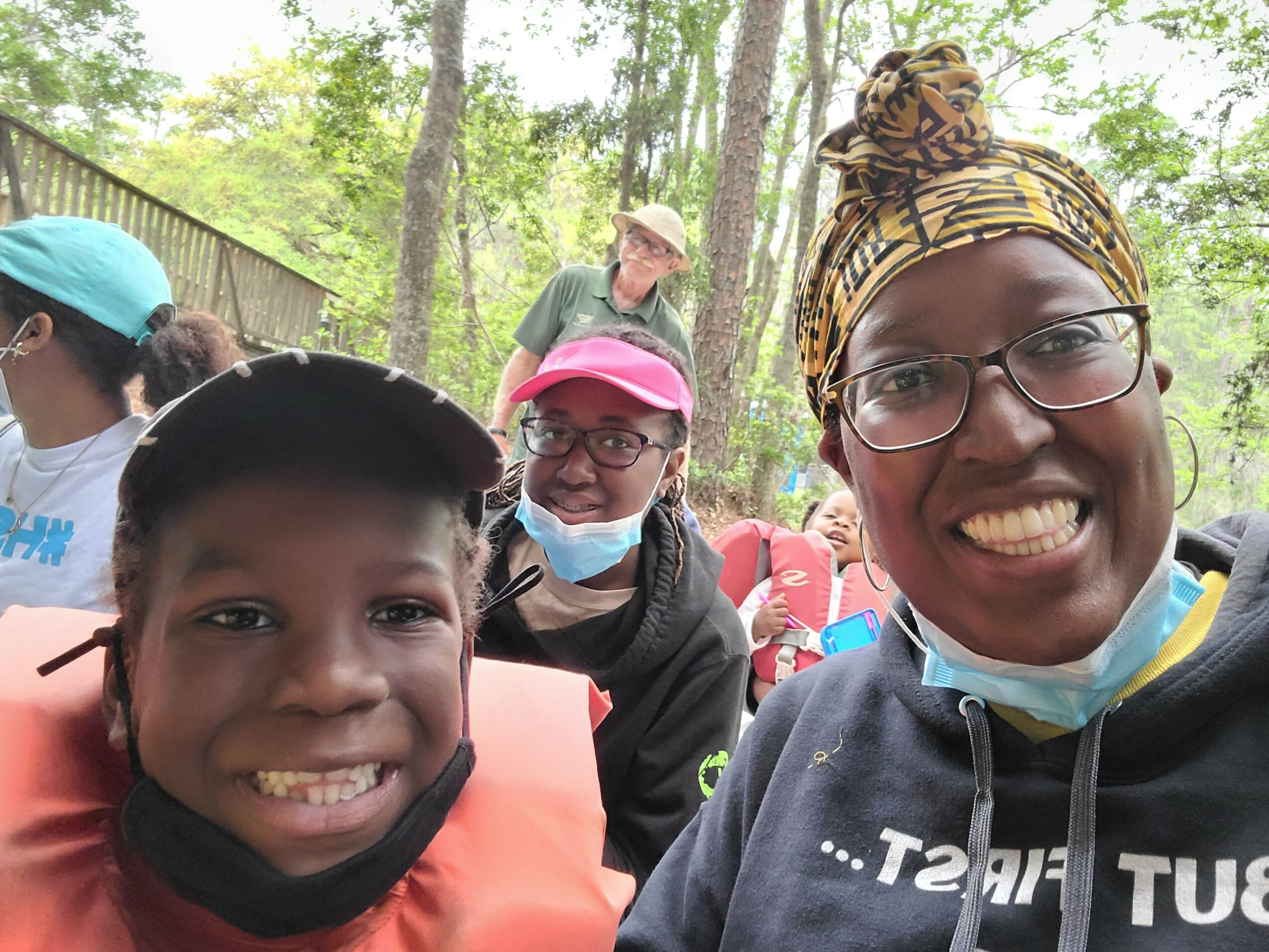 Suggest a Story:
 VoyageSavannah is built on recommendations from the community; it's how we uncover hidden gems, so if you or someone you know deserves recognition please let us know 
here.