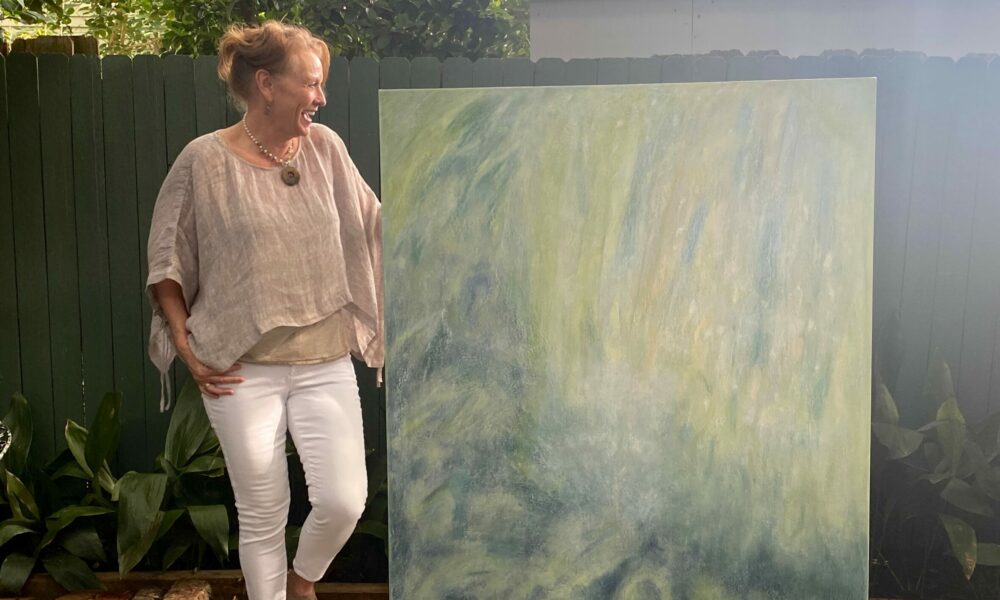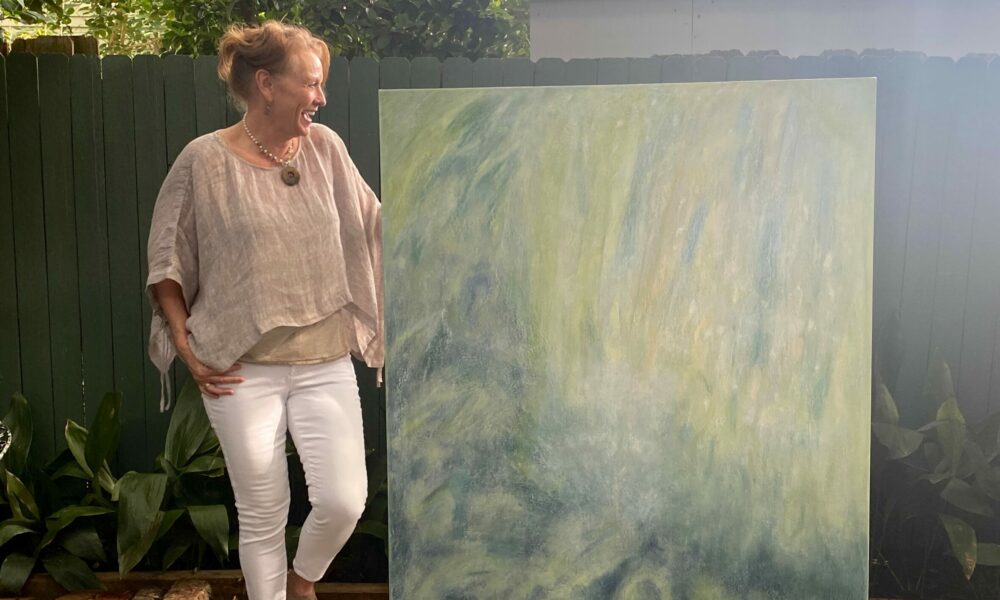 Today we'd like to introduce you to Leslie Lovell.
Hi Leslie, thanks for joining us today. We'd love for you to start by introducing yourself.
I'm originally from North Carolina. I partially grew up on a farm when I was young which is where my sister and I got to run free, make mud pies, and work the summers barning tobacco. I primarily picked up the fallen tobacco leaves, was covered in snuff from all the bee stings, and learned how to drive a tractor at 13. I went to a very small boarding school and my first two years of college in the NC mountains, then graduating from the University of Alabama with a major in communications in 1983.
I've been fortunate to have worked in ad agencies in London, New Orleans, and Boston. The first half of my career was as a media planner and director, then I crossed over to doing layout work with the advent of computer software when I moved back to Charlotte, NC in 1987. Here I went in-house with a textile company handling their advertising. The skillset I learned along the way gave me the ability to work for myself in 1991 which I've been doing so ever since. I started in graphic design, later created an advertising service called 'The Silent Concierge', working as a trend and color forecaster for a manufacturing company, and now an artist and gallery owner.
Twelve years ago my late husband, Francis Allen, and I were planning on moving to Mexico. Francis had just sold his company and I was a member of the trend and color forecasting team which gave me the ability to work from anywhere. We pared down, sold the house, and had a few months before we were leaving. Francis had some research he wanted to do on a topic in Savannah, so we rented a cool little place for three months and found that everything we were looking for was right here.
I swear I was riding my bike down Gordon Street and it felt like this house literally kicked me. I glanced back and saw the for sale sign and that clinched the deal. Within three weeks we closed and made Savannah our home.
Would you say it's been a smooth road, and if not what are some of the biggest challenges you've faced along the way?
Savannah is such a welcoming town and is so entrenched in the arts. It is also one of the most collaborative places I've ever seen. Plus it is a place that gives you permission to do, to get outside of your box and take those chances on things you had thought about doing. I was itching to try my hand at creating. I had been dabbling but I was so remedial. My sister, who is amazingly talented, took pity and taught me several things and I began to build on that.
By this juncture, my direction had become twofold. First was my focus on learning and growing in the art direction. Secondly, together Francis and I wanted to open an art gallery that featured self-taught artists including Southern folk, visionary, and outsider artists. We wanted a place that was approachable, told the stories of the legacy folk artists, and offered self-taught artists a place to be represented. We later added several local artists, trained and untrained, with the only requisite being that their work was as soulful as the legacy artists, and luckily there are many.
I had briefly been in a small co-op before we lost the lease there, but I felt empowered by what little I had learned. And Francis was an entrepreneur so between the two of us we thought we could figure it out and thankfully overall we did. We quickly found a place in February of 2014. Our lease started April 1st, we married April 19th and opened the gallery May 1, 2014. Exciting and exhausting would be understatements but it was exhilarating at the same time. We named it Roots Up Gallery because the artists embody an innate soulfulness from within. As a team, we were great because in searching for art and artists we had two perspectives that actually worked well together. We were entrenched in the community and this style of the gallery was a new addition to Savannah.
There were different ups and downs from the traditional sense of running a business. The gallery quickly became reactionary in juggling things for me when Francis became ill by November 2014. In the beginning, he was able to help in buying and continued developing relationships with artists. I ran the day-to-day aspects and the planning of shows. As his illness progressed we had to go to Atlanta for three months. I didn't bat an eyelash, I threw the keys at Russell Kueker, who helped me with the gallery, and he ran it without issue. Sadly, Francis succumbed to cancer after a three-year battle in August 2017.
In that same month, our landlord sold the building and refused to honor the three-year lease I had just signed. At the time the lease issue did not seem so, but it was the proverbial saying 'when one door closes another opens, so I moved the gallery around the corner to The Downtown Design District. It was almost like a departing gift from Francis to keep me extraordinarily busy.
This was a wonderful space located in the heart of the historic district surrounded by locally owned businesses. Like so many others, we were growing and falling into place until Covid-19. I was very worried as a sole business owner so I chose to err on the side of caution and closed our doors on our sixth anniversary. Oddly enough we had a three-woman show scheduled before the closing which I had created called 'Still Standing: The Resiliency of Humans and Nature'. This idea had actually stemmed from Hurricane Dorian passing in 2019. Before closing, we launched the opening online via video with each artist sharing their work and thoughts. It was cathartic for us and enlightening for viewers because they were able to spend time with each artist, which does always happen at shows.
The gallery remained open online and recently we reopened it in a physical location on October 14th at CorkHouse which is on W. Bay Street. It's really wonderful to share the works by our artists in person again and we have our first show scheduled on November 18th. This is with one of our artists, Christine Sajecki & Michael Henderson called You/Lift Me Up. A 30 piece show of encaustic works inspired by life, love, quarantine, and the grave of Jackson Pollock.
Appreciate you sharing that. What else should we know about what you do?
I'm really a mixed media artist. I think everything I do is almost like a collage in the way it builds upon itself. I do not strive for perfection but for emotion. I work with many mediums and oftentimes try to marry them together. I'm crazy about ceramics which is slab built and my goal is to create items that are artful and utilitarian. I think it is fabulous when you can have a bowl on display as an art piece and then use it for a dinner party.
I also love working with oil and cold wax. The combo of those mediums can be so expressive. It continues to build through all the layers which create a journey of thought and direction.
And my other favored process is mixed media. I'm always looking down picking up objects and plundering through vintage shops in search of items to use in creating a piece. I recently did a series of six Museum homes in Savannah portraying their history using reclaimed wood, encaustic wax, and repurposed objects.
Another was creating a collage using lots of toys from happy meals called 'The Allure' portraying the impact of marketing in the fast-food industry. This was for a group show at Location Gallery called 'FastFood?'.
I'm most proud of the fact that I continue to grow as an artist and that I have been welcomed into our community as an artist and gallery owner. I count it as a huge compliment because I am surrounded by massively talented artists and amazing gallery owners and to feel that comrade and acceptance is humbling.
Where we are in life is often partly because of others. Who/what else deserves credit for how your story turned out?
I'm so glad you asked this question. I have by no means walked this journey alone. Among so many friends and family members that have shaped my life I'd like to give a call out to my father recognizing I was driven by deadlines and recommending the direction of advertising, I am forever thankful.
My mother, for instilling in me that I really could do anything if I put myself out there. My sister helped me grow so much so that we're about to launch The Art of Sisters. My sweet late husband Francis Alan, for being so encouraging and such a believer in me, that I trusted myself to try. Also a huge thanks to the media support who helps this entire artistic community and Savannah itself for being a cradle of inspiration.
And last but not least, Russell Kueker who is my right hand, and for the amazing artistic community here who truly supports each other.
Contact Info: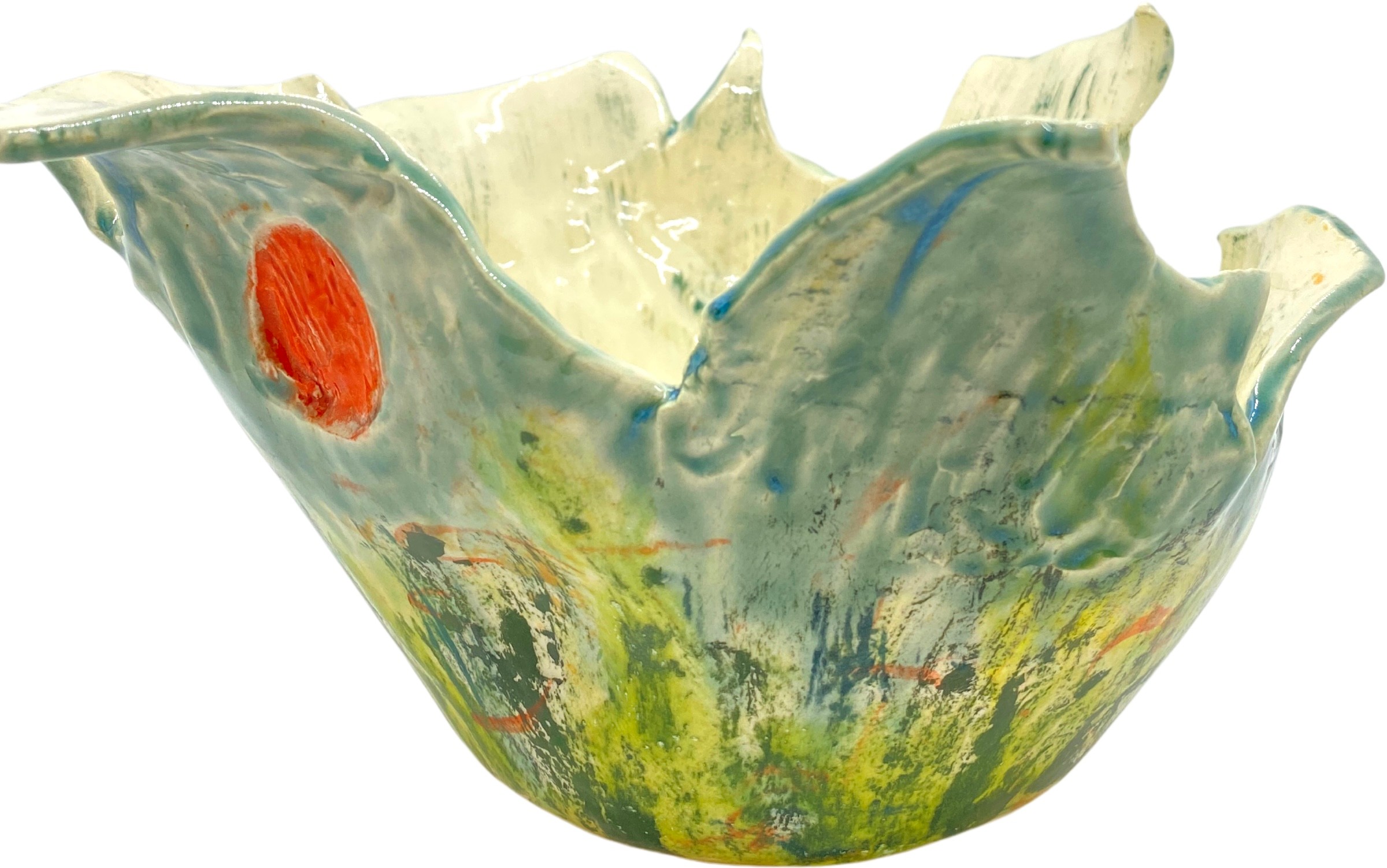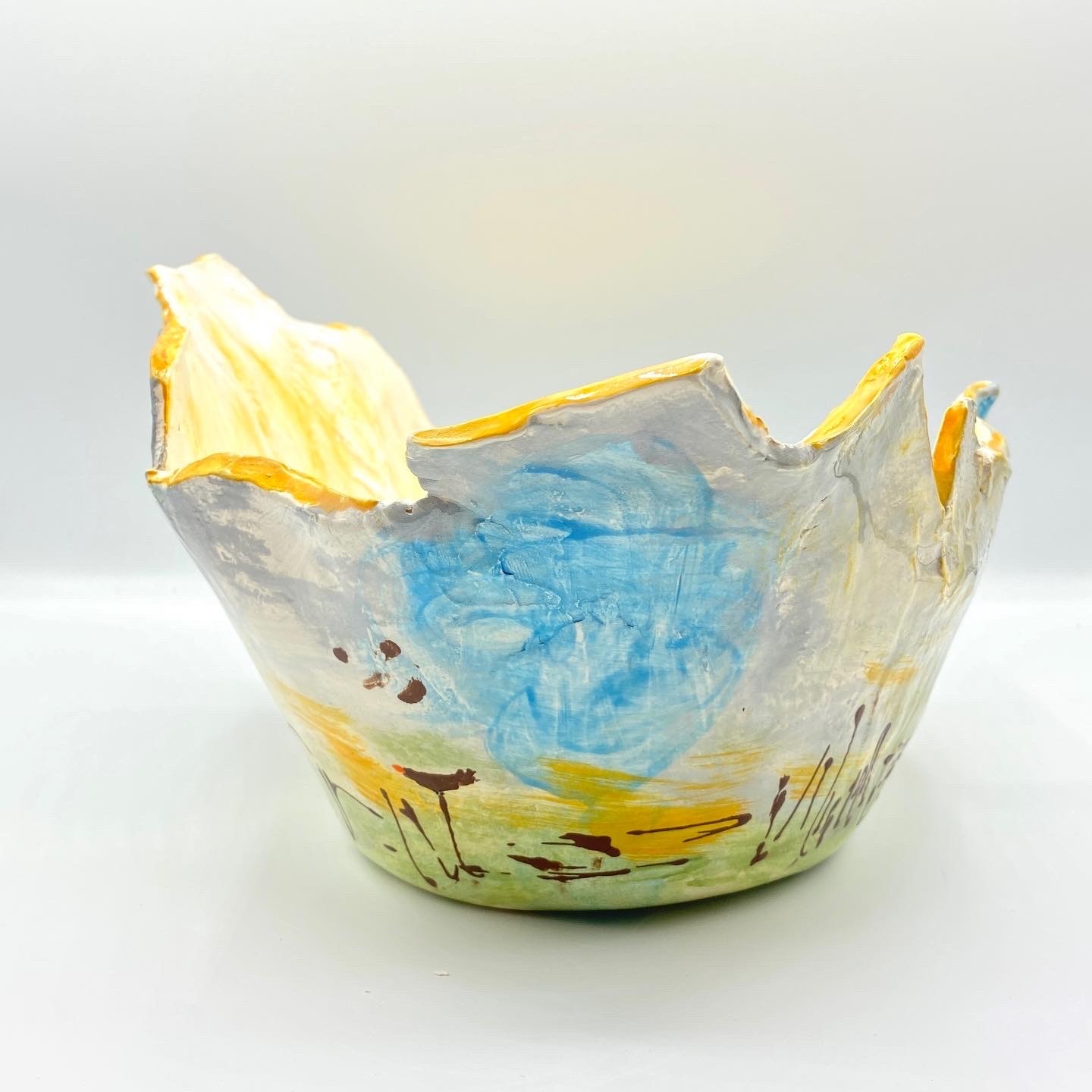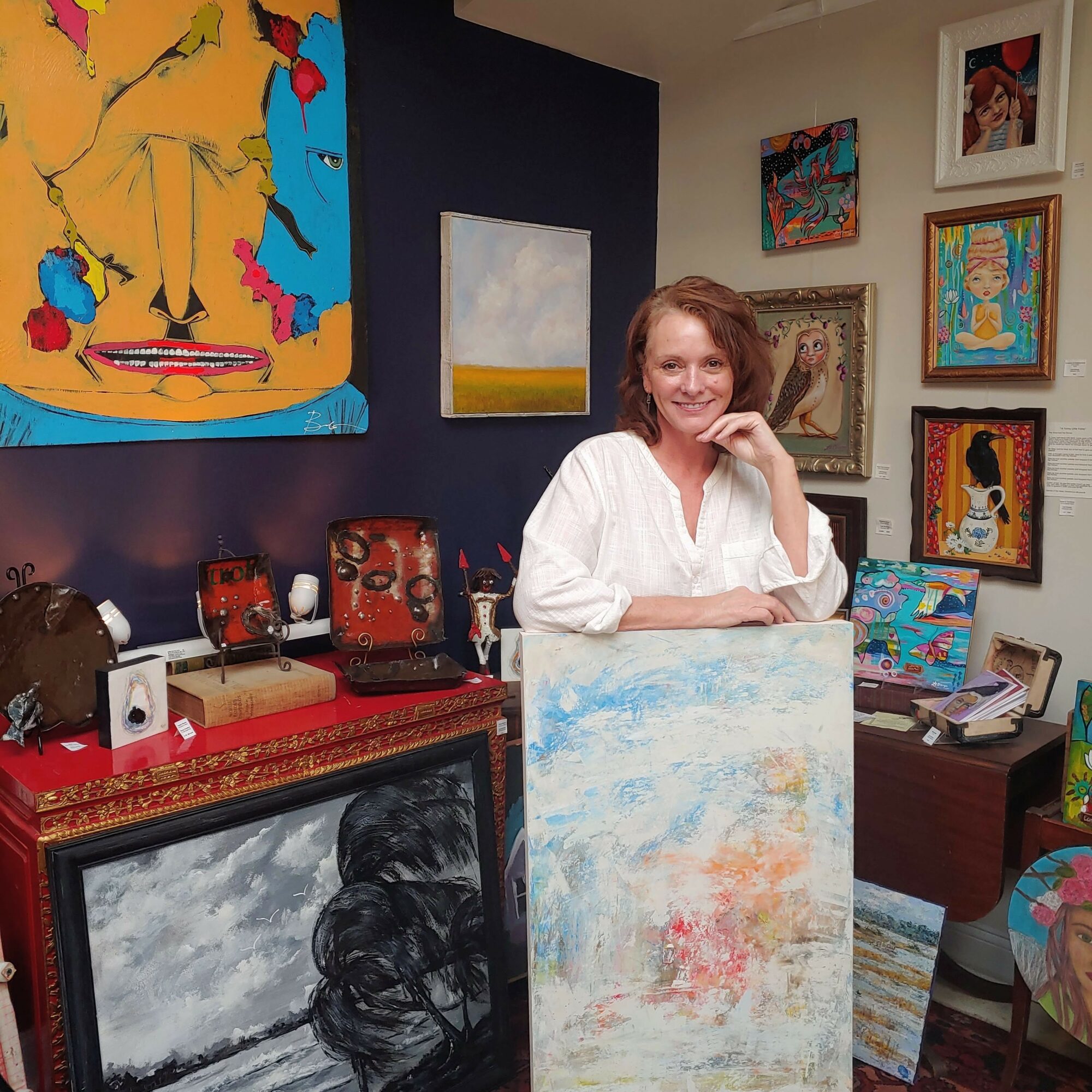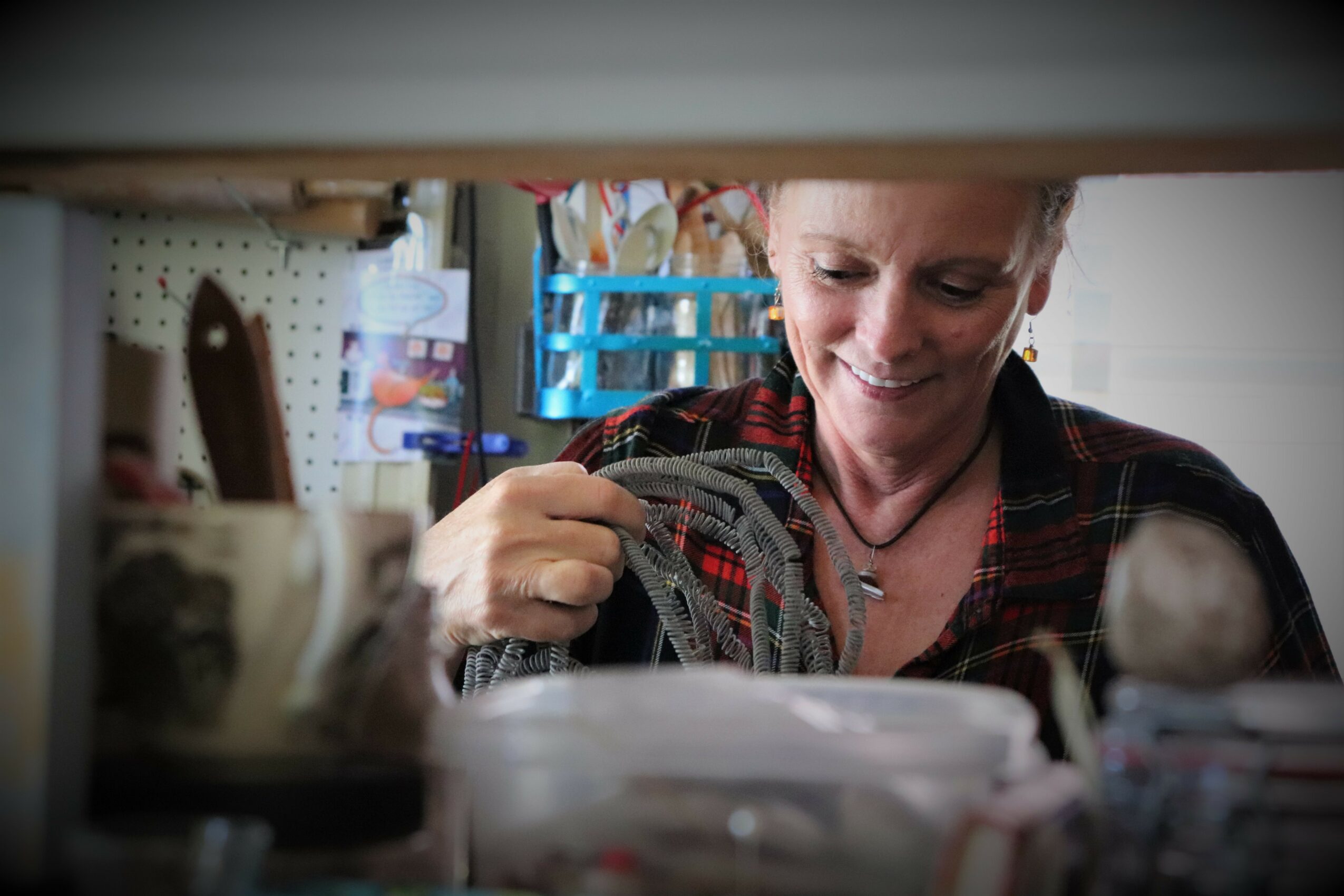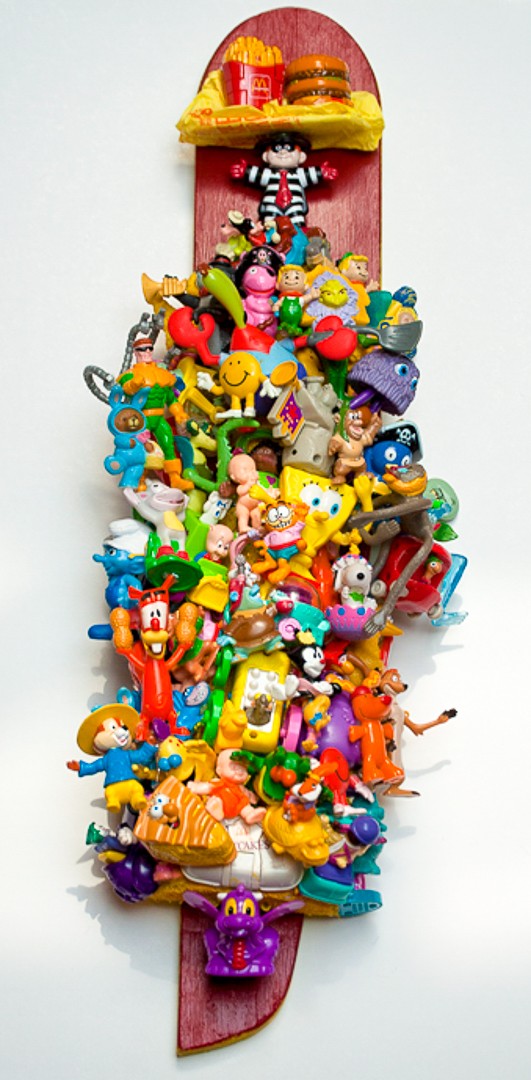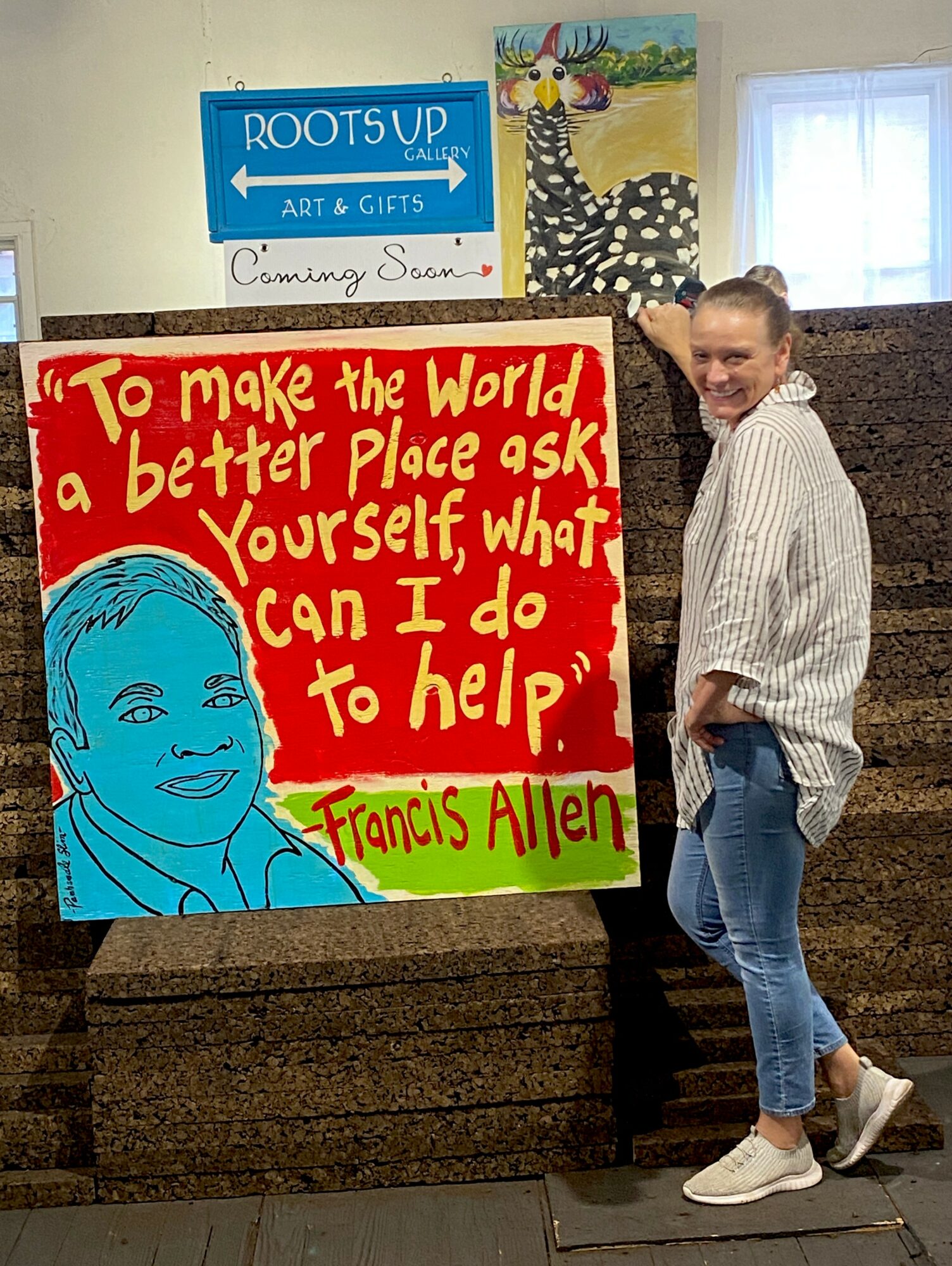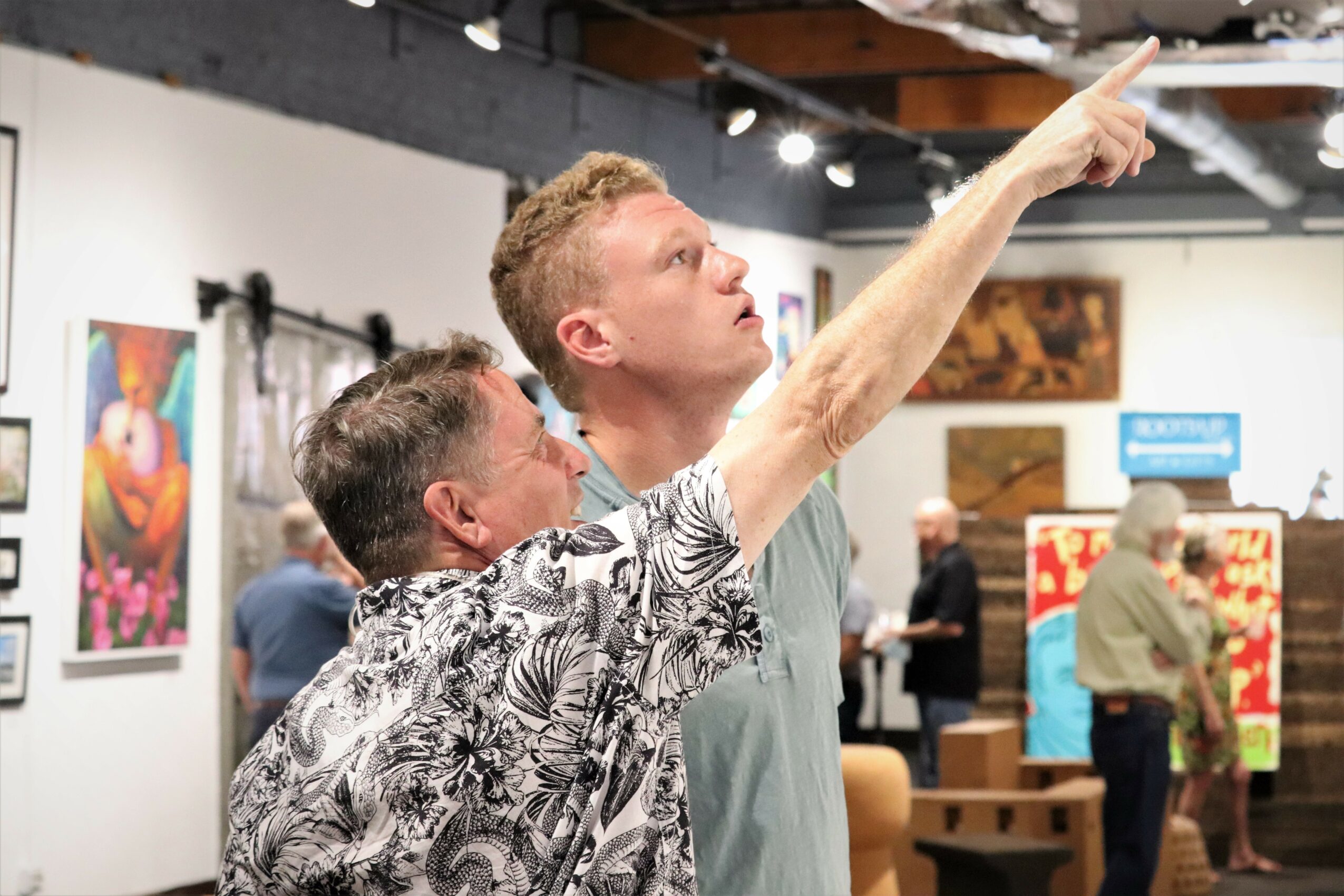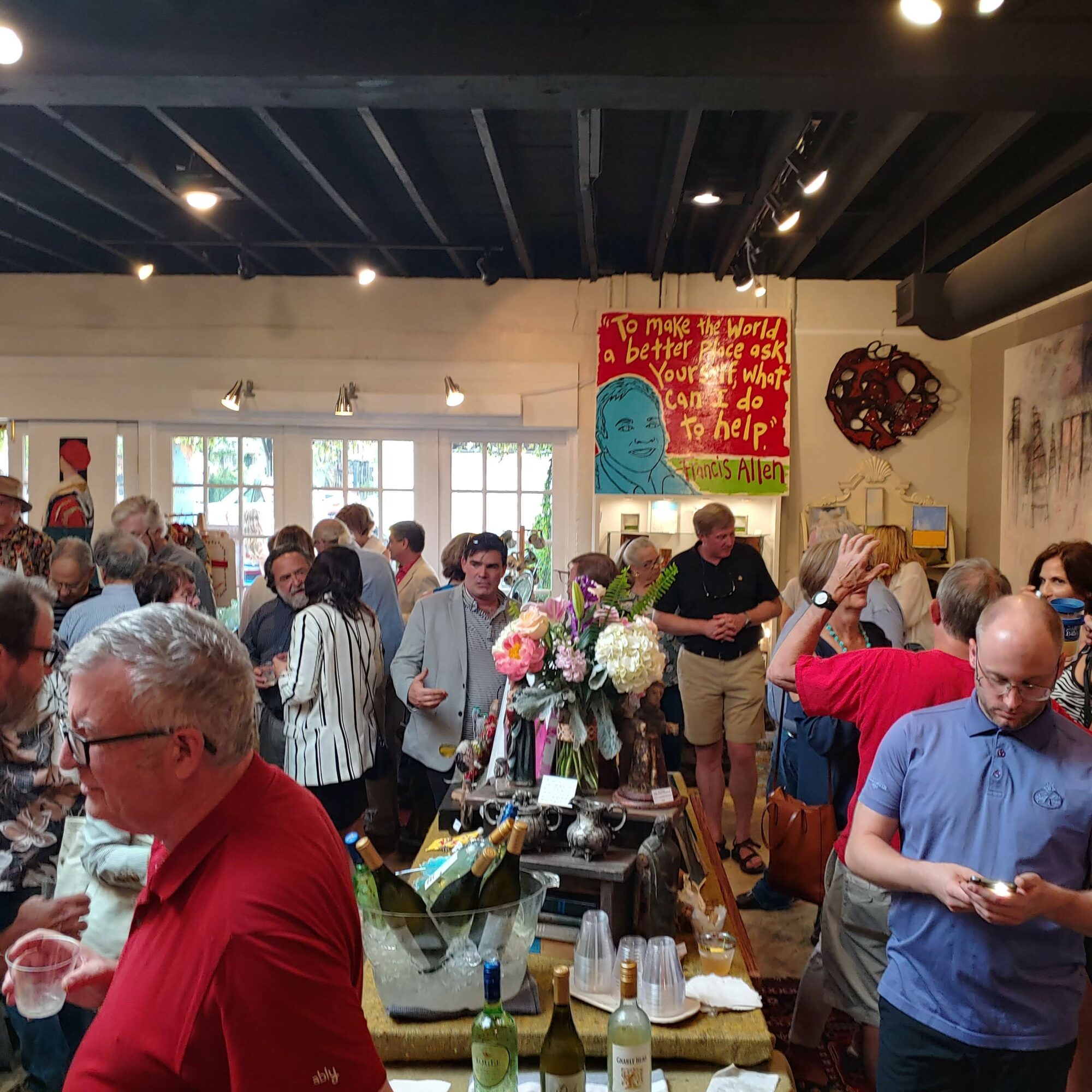 Image Credits
REMilano Roots Up Gallery
Suggest a Story:
 VoyageSavannah is built on recommendations from the community; it's how we uncover hidden gems, so if you or someone you know deserves recognition please let us know 
here.