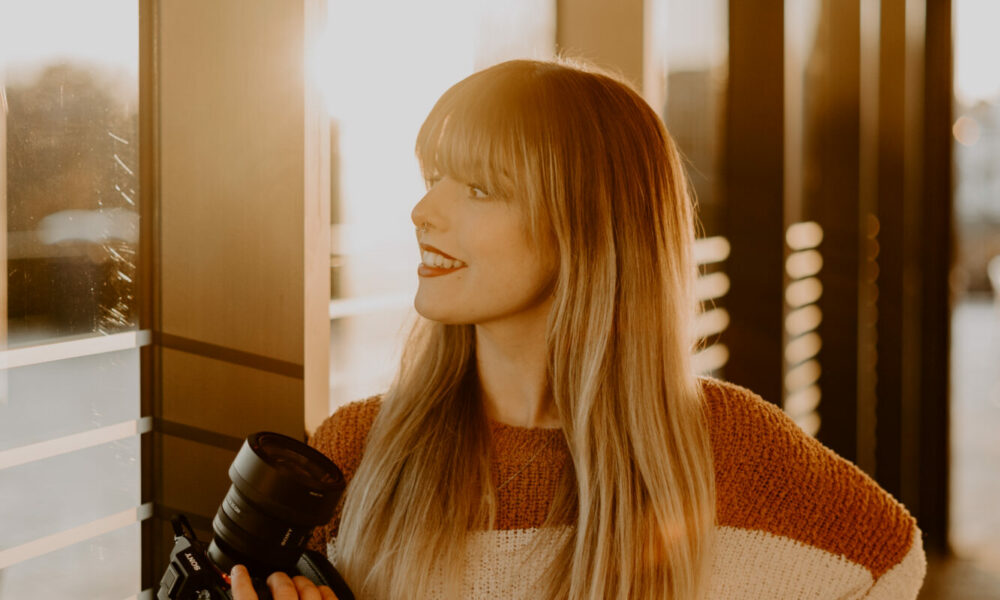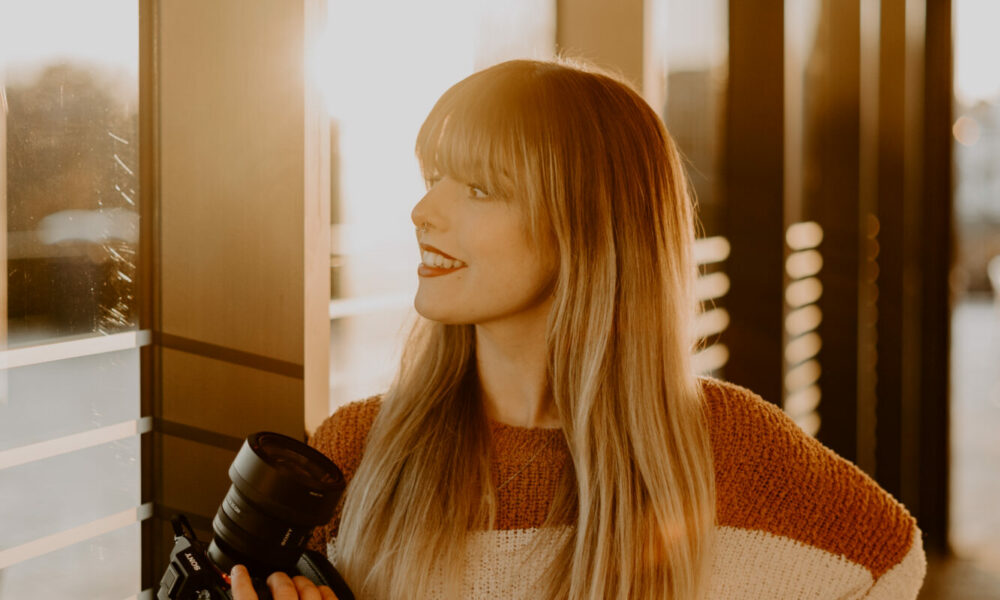 Today we'd like to introduce you to Gianna Russo.
Hi Gianna, please kick things off for us with an introduction to yourself and your story.
There are so many important parts, pieces, and experiences that led me to the beautiful city of Savannah, which I now call home. I was one of those people in school who had a billion different ideas of what I wanted to be when I grew up: An astronaut, a paleontologist, a teacher, maybe even a marine biologist at one point.
Little did I know, I'd find myself on the track to an entirely different career field than that of STEM. Life has thrown me many curveballs, but none hit me harder than photography. If I could meet the younger version of myself, I think that she'd be shocked to see where I'm at today, but she'd be so proud.
My story begins in a small town in Northeast Ohio. Throughout my grade school education, I was very active in sports and extracurriculars, all while also participating in extra educational opportunities pertaining to the arts. I would go to school normally Monday through Thursday, then, on Fridays and Saturdays, would attend an out-of-school program called "Arts Excel."
The program held extra classes for language, computers, theater, music, dance, and more. Looking back now, this was a pivotal kickstart to my interest in the artistic field. In high school, I always had an interest in science, math, English, and history studies, but never found myself completely immersed in the subjects the way I was in my "Arts Excel" classes.
Once I reached a certain age, they stopped offering the program, but I decided to keep being involved in the arts as much as I could. I became heavily involved with my high school's music program, and other digital media programs in the school. However, my history with cameras goes back much further than high school.
I picked up my first digital camera around the age of eleven. The lens wasn't removable, the body was about 3″x 2″, and the screen was double the size of a postage stamp. And I loved every bit of it. I took pictures of everything in sight: My dog, my family, the flowers out in the garden, and practically anything else I found ever so slightly intriguing.
My grandmother always had a disposable or a small old-school digital camera in her purse, and she loved to capture every pivotal moment of my youth. The joy it brought both herself and me was priceless. Whether looking over tropical vacation reels or flipping through playful birthday-party snapshots, we always had a glimpse into our brightest days.
So, naturally, I grabbed one of her old cameras and started doing the same. When I was fourteen, now a freshman in high school, I bought my very first camera. This was the time when smartphones became increasingly popular, but I wanted to take a more artistic approach.
It was Thanksgiving evening, and the camera I had been eyeballing was on-sale. Although I am not one to normally interrupt a family holiday for a shopping trip, this time my family and I all agreed that the sale was too good to pass up. So we all, as a family, decided to go pick up my first DSLR (digital single-lens reflex) camera.
The Nikon D3300 DSLR was the primary catalyst for my big leap into the world of photography and the ocean of information regarding gear, processors, software, tutorials, presets, brushes, and more. It was certainly overwhelming at first, and I had so much more to learn than I initially realized. This camera was much more complicated than any of my previous ones, so I started to play around with the settings.
I took pictures of various odds and ends laying around my room, just to get adjusted to the new equipment. The pictures I took were better than anything I'd ever taken before, and I was immediately impressed with the drastic change in quality. I wondered what more my new camera could do. So, in the dead of winter, I threw my best friend at the time in an old coat of mine, and we ran outside to the field behind my house.
I took a couple of snapshots of her and by the time our hands were numb, we called it quits and hurried inside. When we sat down to look at the pictures, we were in shock! I never had experience in portraiture, but seeing how she reacted so positively to the images I took of her made my passion for portraits immediately explode.
A couple of months went by and I started to take portraiture more seriously. I bought a lens specifically for taking portraits, and the images I produced just kept increasing in quality and composition. More people became interested in my work, and surely, more people wanted to have their pictures taken. I'd come to realize that in purchasing my first camera, I had found something that I was not only good at, but that the people around me and myself loved and felt empowered by.
By my fifteenth birthday, my life will have flipped upside down. I was just beginning to get serious with my photography, and offering more sessions to prospective clients. But as life would have it, I would be stopped dead in my tracks. As a sophomore in high school, I was given a diagnosis that would lead to a total of 10 major surgeries, three years on and off of being bedridden, and losing my ability to walk entirely.
It was a devastating ordeal for me but, even with my inability to move around or do basic tasks, I still found a way to create my art throughout. Although limited in my mobility, I was able to do my friends' makeup and hair, and I'd help them pick their outfits. We would take pictures in my living room, which I was pretty much bound to, and even though the quality of the images was not something I'd be proud of producing today, it was a wonderful way for me to continue my passion in one of the most difficult situations of my life.
I continued to work on keeping a normal lifestyle between school and home and was able to make some progress with my photography in the off months between surgery for the following three years.
Around sixteen years old, I messaged the owner of a photography studio in my town and asked if she'd allow me to shadow her. That interaction allowed me to transition from a hobbyist to working directly alongside a well-established professional photographer until my senior year of high school. I created my business around seventeen and became a sister company underneath the studio.
I was promoted from intern, to associate, finally to studio manager within a couple of months. My business slowly started to gain traction, and before I knew it, I was on the track to my now-in-progress career. I graduated early and continued to work at the studio throughout my would-have-been senior year, taking many of my peers' graduation and prom images.
Following my time at the studio, and having graduated from high school early, I realized that photography was capable of being more than a pastime for me. I was accepted to the internationally acclaimed Savannah College of Art and Design in the Spring of 2020. Around this time, the pandemic began to shut down many schools both locally and interstate. I was living with my grandparents at the time, and with the school canceling all tours and essentially going into lockdown, I decided it just wasn't the right time to further pursue my education.
By nineteen, I started working any job I could find, especially with employment options falling at an alarming rate and many photographers going out of business from the lack of clientele. It was a dry spell for the industry, so I landed a job in a local factory and, although I was making good money, I had to work in pretty brutal conditions.
After nearly a year of working there, moving into my own little apartment, becoming a mother to my two cats, and saving up as much as I could, I decided to quit my job, get a brand new camera, and try my hand back at the photography business.
I reached out to an intern I had trained at my previous studio, who now owned her very own local business, and asked if she had any room on her team. I jumped right back in and started going to work. I had my first ever wedding gig, explored entirely new locations, met amazing clients, and most of all met one of my best friends in the industry. My friend and I started working weddings together, taking road trips across Ohio to photograph people's biggest days. It was honestly the best moment in my career. But of course, life decided to turn the tables on me, yet again.
Late last year, my family and I had all fallen ill with Covid. This particular strain hit my family pretty hard and most unfortunately led to the passing of my lifelong role model: My grandfather. He was one of the most influential people in my life, outside of my grandmother, and the loss was particularly hard on me. Although it was an extraordinarily sad moment for my family and me, there was a small sliver of hope.
On the same day of his services, I came home to an email that I had yet again been accepted to Savannah College of Art and Design. In light of such an awful event, he had given me a glimmer of hope to continue pushing through and continue my education at my dream school. I'd like to think that was his parting gift, and a way of telling me everything will be okay in the end.
It was his dream to see me go to college, and it breaks my heart to know he'd never get to see me get my degree. But it's a motivation to continue my passion and create a beautiful life for myself, as he did for my family and me.
I am currently here in my second semester at SCAD, and I have loved every second of it. Traveling so far from home has had its challenges, but the opportunities it has granted me have been incredible. My business has skyrocketed, and my work has improved ten-fold. I am so incredibly grateful for the opportunity to not only be taught but teach others in an industry that has become increasingly popular.
I feel that the opportunity to teach others or to collaborate with other artists, fashion designers, models, and photographers is the greatest experience I've had thus far in my career. As I continue to achieve my goals, I look forward to the people I will have a chance to meet on my journey.
Would you say it's been a smooth road, and if not what are some of the biggest challenges you've faced along the way?
Outside of the various obstacles I've had thrown at me in my personal life, the biggest challenge I've had is myself. In a world of social media, and instantaneous access to artists from all across the world, it's so easy to compare yourself to more successful artists.
The biggest thing I've learned is to create for the sake of creating, and not solely for the attraction of others. In the creative arts industry, personal marketing and branding is a huge part of creating your career, but it can be quite intimidating when you constantly compare yourself to other artists. Start slow, and just make work that you genuinely are happy with.
If you are making work that you feel dissatisfied with, try to learn from those you are inspired by. Otherwise, especially when working with other collaborators, I had a hard time setting boundaries. I would work myself to the bone and receive little in return. I had to reset my boundaries so that I wasn't just giving away free work constantly, which can often feel like the only way to get yourself inserted in the community or to start.
But eventually, there came a time when I realized the work I was doing was just that: work. And I needed to be compensated for my time and effort. When starting a business it is terrifying to try and negotiate prices, especially as a beginner. But don't be afraid to do your research and believe in yourself.
The biggest break in my career was when I found my true worth as an artist.
We've been impressed with Gianna Russo Photography, but for folks who might not be as familiar, what can you share with them about what you do and what sets you apart from others?
I am the owner and founder of Gianna Russo Photography.
I currently study Commercial and Fashion Photography at the award-winning Savannah College of Art and Design in Savannah, Georgia. My excitement for portraiture runs deep through my soul and I absolutely love what I do. I specialize in fashion modeling, engagements, seniors, families, weddings, pets, and more! I'm best known for my colorful, bright headshots and my energy during shoots.
I almost always get my clients to laugh during their sessions, and I feel that my ability to be so enthusiastic and goofy in order to relax my clients helps to set me apart from many professional photographers. I am most proud of the connections and truly meaningful, life-long relationships I have created with both my clients, coworkers, and friends in this industry.
I have also been fortunate enough to have my work judged in a few competitions. I rarely enter contests but plan to do so more often in the near future. So far, I have received the following awards and recognitions:
Octoberfest Photography Competition; Ohio (2018). Multiple 1st place awards in Portraits and Nature.
Scholastic Art Festival; Silver Key Winner; USA (2018). Placed 1st in the state of Ohio. Key-Winning pieces were then sent to be judged in New York City against others from around the country; Received Honorable Mention in the Digital Photography category.
First-Place Achievement in Photography; Cortland Art Festival, Ohio (2018). Recognized for outstanding composition in a given photography portfolio
All in all, I have dedicated my professional life to providing the highest level of services possible, as well as making the individuals I work with feel the best versions of themselves. My goal is to allow my clients to immediately get a sense of security, knowing that they're in good and capable hands. I always make sure that each client's vision is clearly and visibly understood and that your final products always exceed expectations.
With 5+ years of field experience in portraiture, I have learned so much about people, both individuals and as a whole, and I am so lucky to have a job that allows me to connect deeply with those I work with and their families. I want to take the time to extend a massive thank you to every single client I have had the pleasure of photographing in my short time as a professional photographer, and I thank you for allowing me to be where I am today.
With this being said, I hope you choose to be a part of my ever-growing family, as my clients and I have created a bond that runs deeper than just a transaction of service, but an amazing partnership of creativity.
What do you like best about our city? What do you like least?
I enjoy how diverse the community here in Savannah is. Being from a smaller town, it's not often that I hear different languages, have access to different cultural foods or get to meet people from all around the country and even the world.
SCAD has allowed me to diversify my peer group and has allowed me to learn so much from the extensive cultural diversity of our students here. I also am in love with the flora here and the ability to drive to the beach within just a couple of minutes.
Other than the traffic, especially not being used to a bigger city, I don't have many dislikes about the city. It is a beautiful area and the environment is so much more vibrant and lively than in Ohio. It's certainly a sight to see, and I'd highly recommend those interested in sightseeing to come and visit.
Pricing:
WEDDING PACKAGE (Silver – $900) *6-Hour Coverage *$50 Print Credit *(3) FREE 5×7 Prints ($45 Value) *Online Gallery + Gallery Print Release *45-Minute Engagement Session ($200 Value) **Gallery Print-Release Not Included for Engagement Session**
WEDDING PACKAGE (Gold – $1200) *8-Hour Coverage *$100 Print Credit *( 3 ) FREE 5×7 prints ($45 Value) *( 1 ) FREE 8×10 Print ($30 Value) *Online Gallery + Gallery Print Release *60-Minute Engagement Session ($300 Value)
WEDDING PACKAGE (Diamond – $1600) *ALL DAY Coverage *$200 Print Credit *( 3 ) FREE 5×7 Prints ($45 Value) *( 3 ) FREE 8×10 Prints ($90 Value) *FREE 16 x 20 Wall-Mount Canvas ($200 Value) *UNLIMITED Engagement Session ($450+ Value) *Personalized USB ($40 Value)
FASHION, ENGAGEMENTS, SENIORS AND MORE + (Starting at $150)
Contact Info: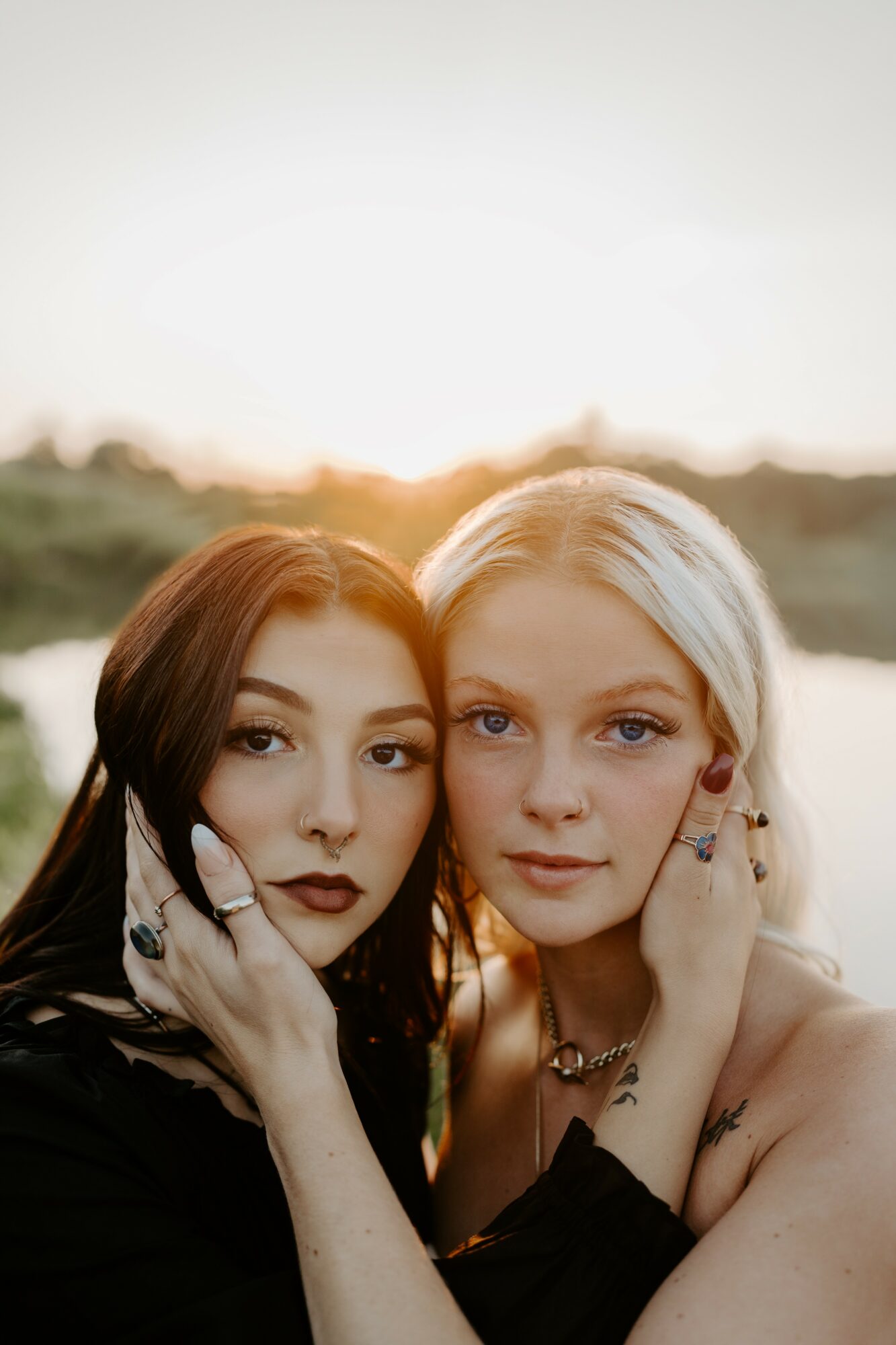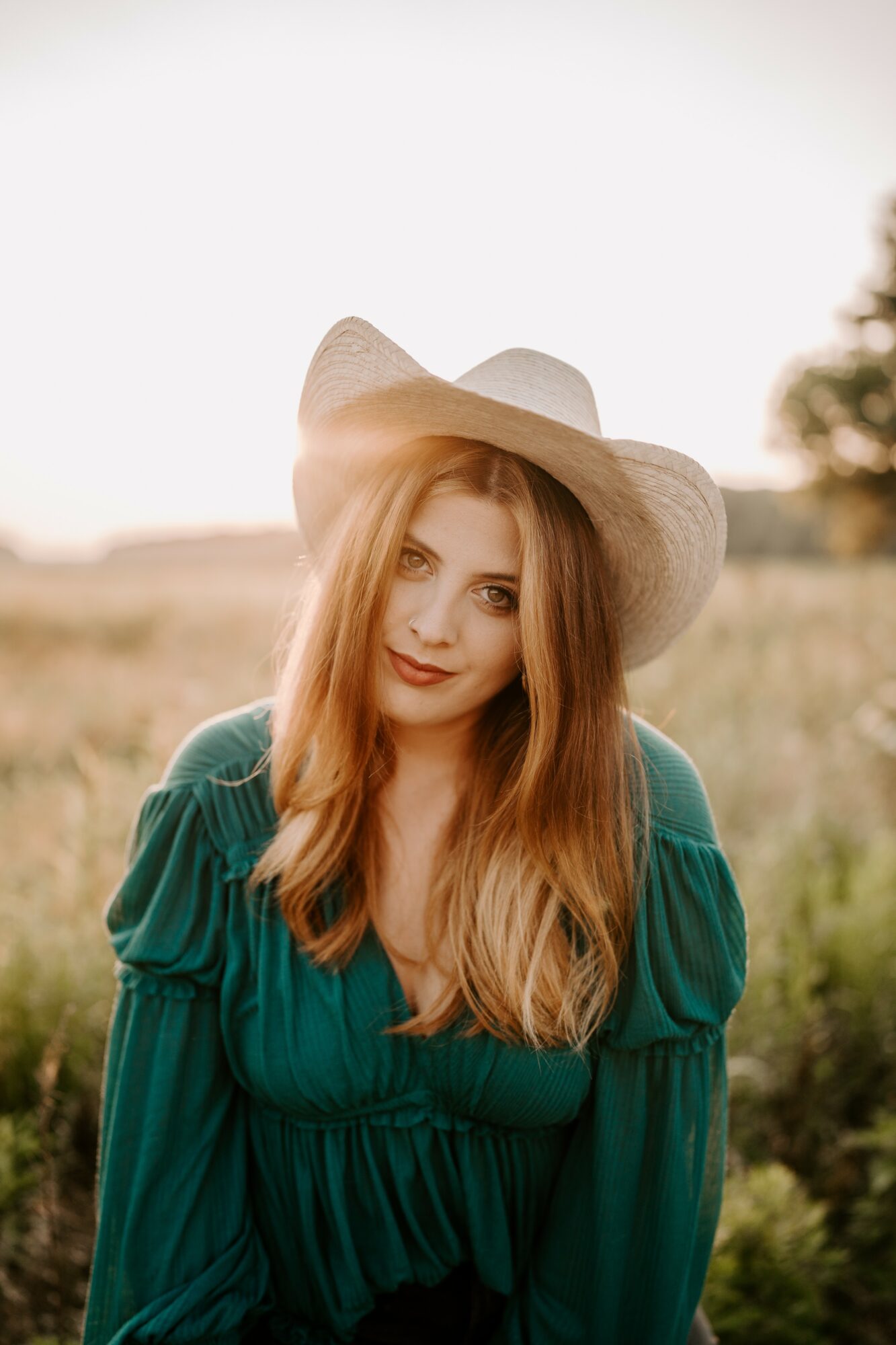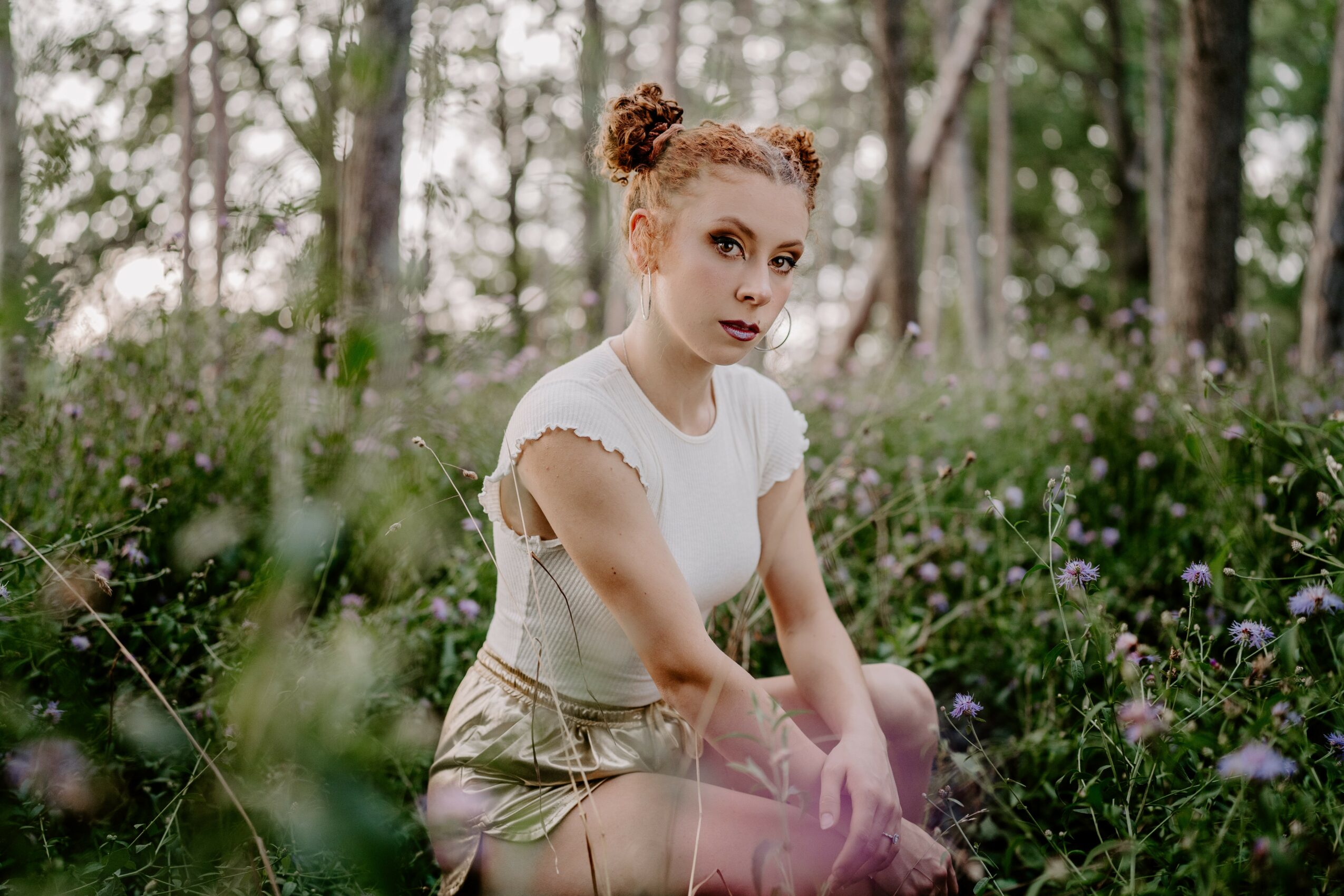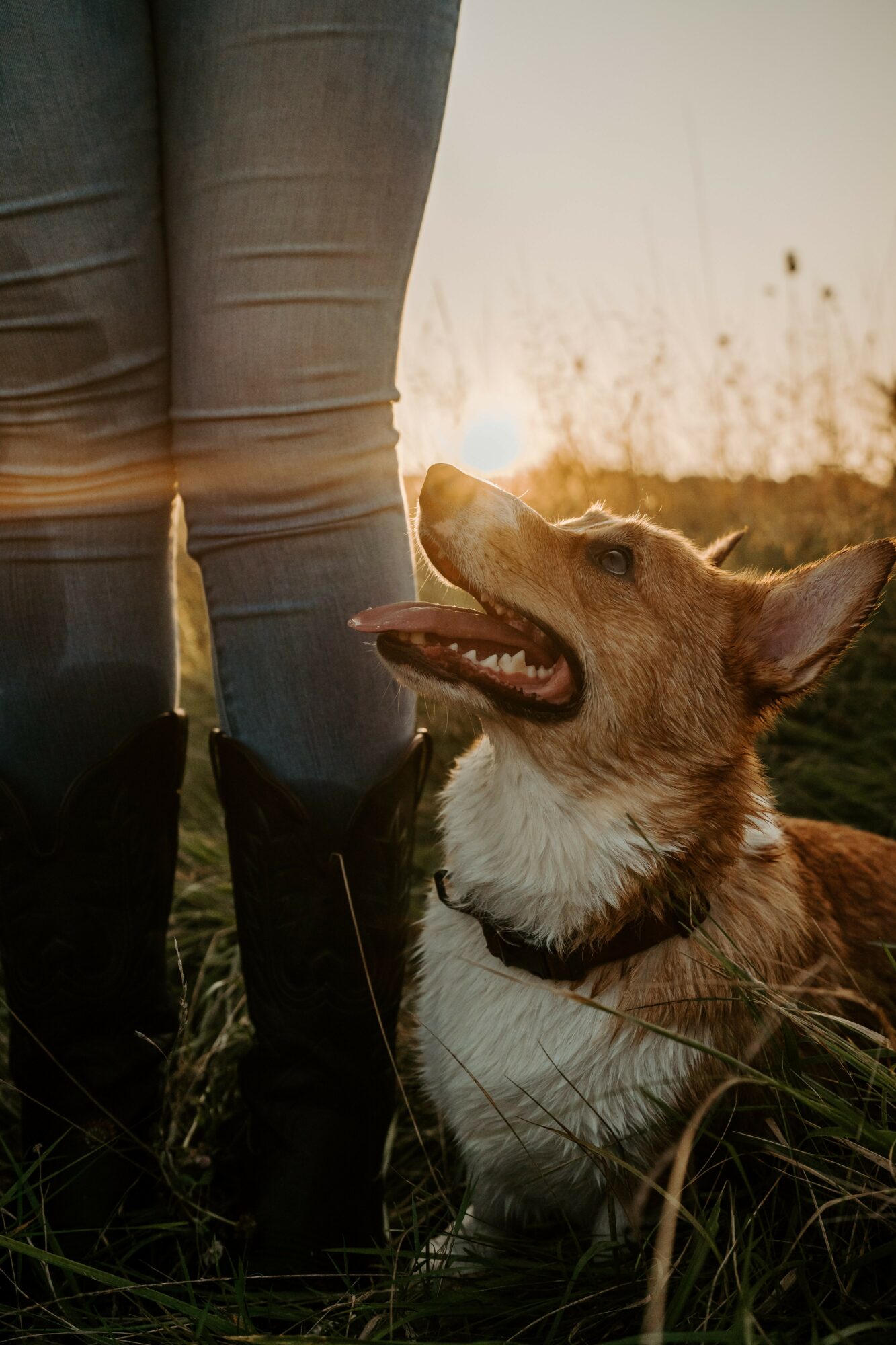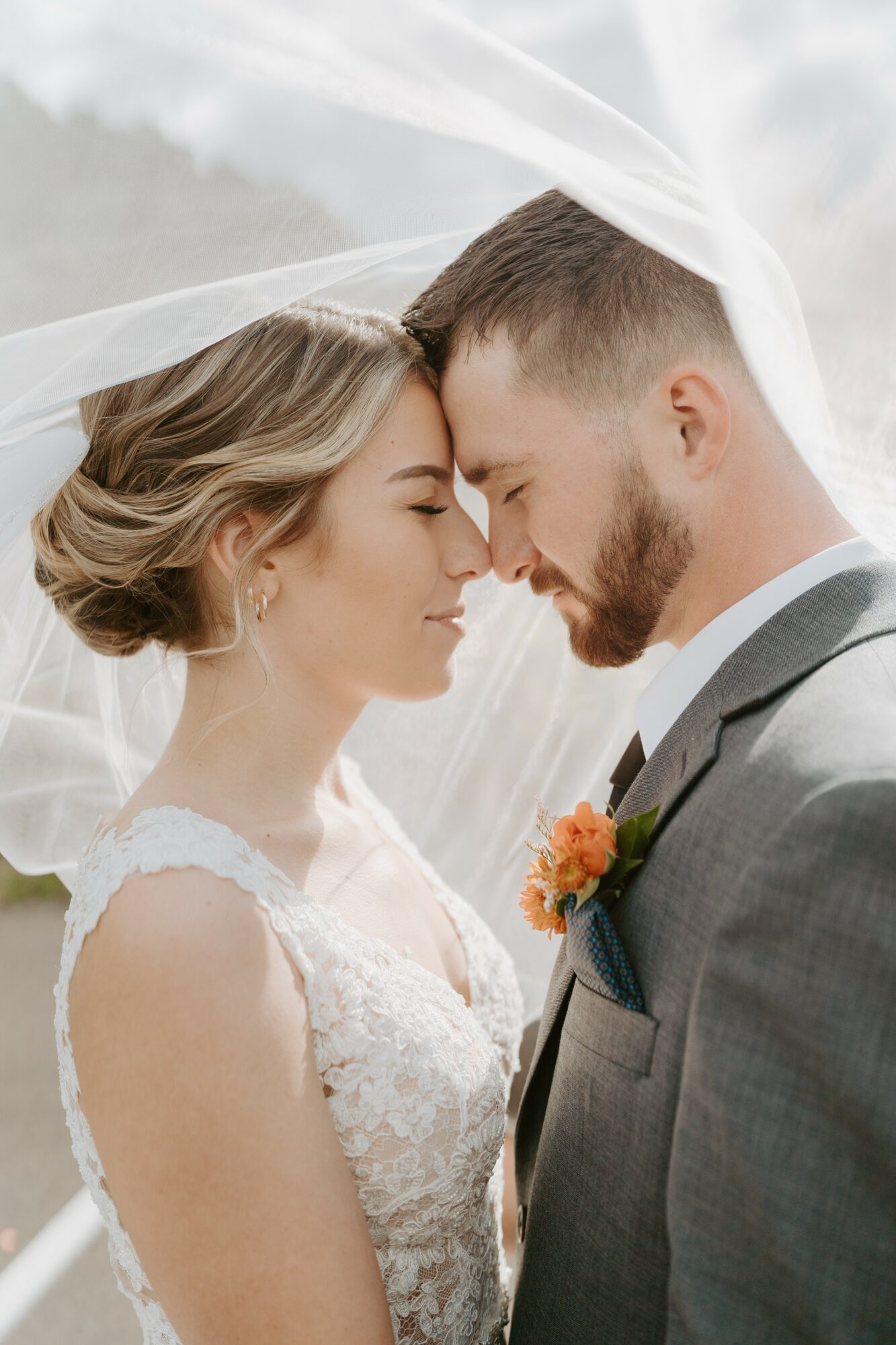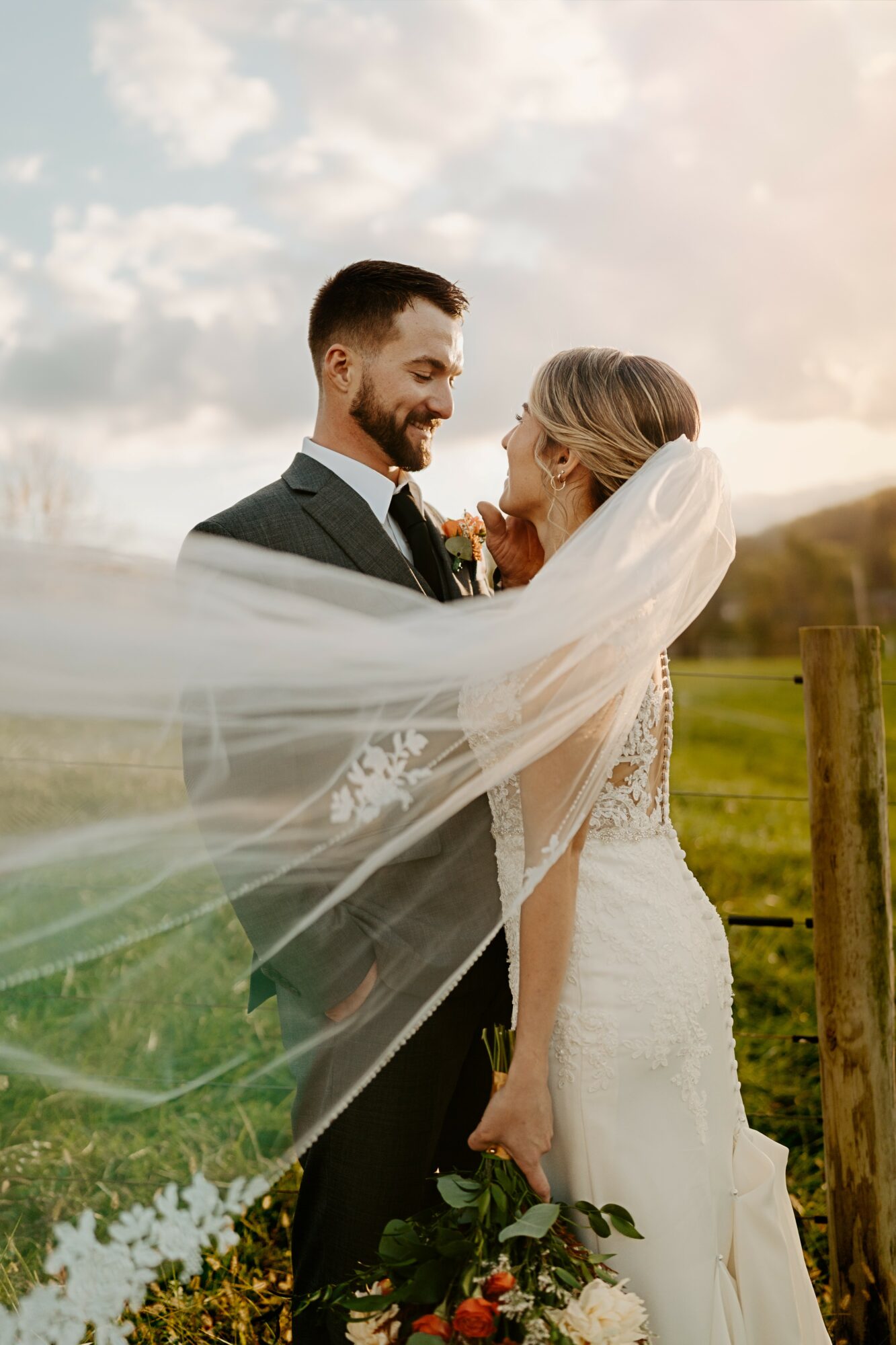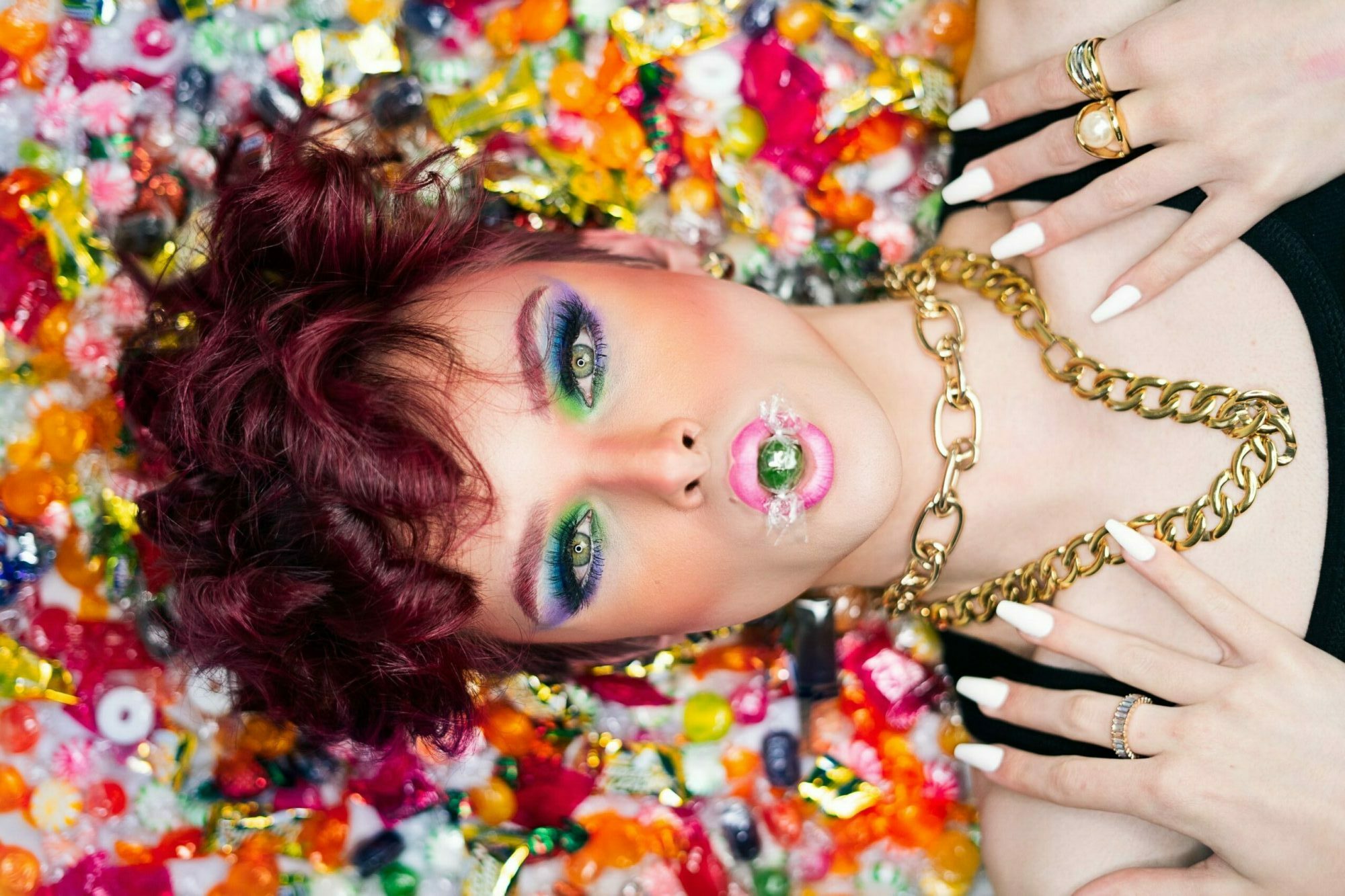 Image Credit
JMO Photography LLC (main photo)
Gianna Russo Photography
Suggest a Story:
 VoyageSavannah is built on recommendations from the community; it's how we uncover hidden gems, so if you or someone you know deserves recognition please let us know 
here.