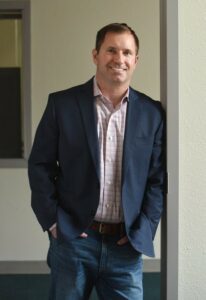 Today we'd like to introduce you to Matt Lutz.
Hi Matt, we're thrilled to have a chance to learn your story today. So, before we get into specifics, maybe you can briefly walk us through how you got to where you are today?
I'm the Founder and CEO of Music Benefactors, an SEC-registered investment platform for independent recording artists and music businesses. The platform enables artists to fund projects by partnering with music fans and investors.
Unlike contracts with major record labels, artists keep their intellectual property (master recordings and copyrights) while investors share the income the projects generate. Signing with a major record label is often viewed as the holy grail for up-and-coming recording artists. Unfortunately, the reality is much different for many artists who sign label "deals".
When an artist signs a label contract, they essentially give the label ownership of their work. They receive an advance that has to be paid back in full before they ever make any money for their work. Even after the advance is recouped by the label, most artists only see 10-15% of the income from their own work. The major labels hold an oligopoly on the music industry. Streaming has only made the contracts written decades ago when music was sold more favorable to the major labels.
Advances could be recouped in 1-2 years when we all bought CDs. When a song is streamed, fractions of a penny are sent to the label that owns the music. The system favors the owner of the intellectual property. For years, people have been advocating for fairer arrangements for the creatives who make the music we all love. There had to be a better way for the artists. The JOBS Act passed by Congress and signed by President Obama in 2012 made it easier for private businesses to raise money by selling debt and equity to the public. Previously only large publicly traded corporations could sell shares to the public.
As many small businesses will attest, it's difficult to raise money for your business. Banks are VERY conservative and rarely lend money to startups or any business they perceive as risk. Venture capital firms provide capital to startups but the founders usually have to have the right pedigree to get money or be developing flying autonomous cars and even then, the venture capital firm will take an outsized portion of equity and demand board seats. Now all private businesses can raise money by issuing and selling shares to the public but the companies must use platforms approved by the SEC (Securities and Exchange Commission) and FINRA (Financial Industry Regulatory Authority), the two financial regulators.
The first platforms were focused on raising money for real estate, technology, oil, and gas companies; the obvious choices for investors. No one was looking at the music industry but no industry could use it more. Here's an industry that needs capital. There are thousands of potential artists and businesses who could be helped by bringing "friendly" capital. Because of the risks associated with investing in private businesses, the financial regulators established limitations on how much people can invest in these offerings. (No one's grandma is going to lose her life savings investing in a music project).
Non-accredited investors can only invest 10% of their income or net worth in a project. This is perfect for the music industry. We all have an attachment to music. We all have that artist whose music we will never stop listening to. There is also the potential to make money from these investments. For the past several years, the music industry has been attracting the attention of institutional investors, hedge funds, private equity firms, and endowments, the "smart money". Now, all investors can invest in music projects and share the royalties they generate.
I, sometimes, complicate the explanation of what we do but my 14-year-old daughter, Kennedy, explains it perfectly. She said, "dad, just say people can buy stock in music." People can buy shares in music projects, albums, tours, catalogs, music tech companies, indie labels, and publishers. My background is different than what you'd expect from someone running an SEC-registered investment platform. I've never worked for an investment bank, a financial advisor, or any large intuitional money manager. I've always been a bit of an outsider but was always fascinated by investing especially investments that lie outside "traditional." Let's face it, mutual funds are pretty boring. Music is not. I've started several business ventures; some were successful, others were downright failures.
The failures are tough. One contributed to a failed marriage. They say you learn from the failures. You learn what not to do in the future. It is so difficult. I used to run ultra-marathons. I once ran 50 miles in the woods. It took 11 hours. Training for it was a massive mental, physical and emotional commitment. Starting a business is 100x more difficult. When it fails, you're emotionally gutted and broke. Getting Music Benefactors to where it is now (and we're just starting) has been my biggest challenge to date. I spent about a year trying to raise money for angel investors and venture capital firms. I'd have these meetings and the VC would say, "very interesting". "Very interesting" means expect an email next week stating they're not "interested" in your company.
I couldn't raise a dime in venture money so I went it alone. I bootstrapped it. I worked gigs to pay my bills. I went through the approval process with financial regulators which took 6-7 months. It was tough. I spoke with a securities attorney after the platform was approved. Securities attorneys do the heavy lifting for firms who are applying to do anything with the SEC or FINRA. The securities attorney said I must be crazy. I didn't have the money to pay an attorney so I read a lot and did it myself. I built the platform mostly on my own with some help from a great software development company, Concise Studio.
We were approved by financial regulators last fall. We conducted our first Artist Offering in March. We completed seven to date and have 8-10 in the pipeline. The offerings range from funding albums for independent artists to an investment fund to buy music catalogs, music tech companies, an indie label issuing a Music Royalty Bond.
Can you talk to us a bit about the challenges and lessons you've learned along the way? Looking back would you say it's been easy or smooth in retrospect?
As stated it's been difficult. It's something most entrepreneurs experience especially if you don't have the pedigree which venture capital firms seek. I didn't attend an Ivy League School. I'm not in Silicon Valley working on flying cars. It helps us connect with artists because they are entrepreneurs too. They're bootstrapping their businesses. They do whatever they can to make it.
It's that "bun the ships" attitude that keeps us going forward. I saw an interview once with Mark Cuban where he was discussing building his business. He said "there was no plan B. I have a few dollars left. There was no other option. This had to work."
Great, so let's talk business. Can you tell our readers more about what you do and what you think sets you apart from others?
I covered some of this in the first question as well.
What sets us apart from others is our focus on independent artists and music companies. The major record labels don't need more money. We want to bring friendly capital to the independents. There are so many exceptional artists with great musicians who haven't been discovered. If we can provide them with the capital to properly make and market music, we're doing something beneficial for everyone. The major labels have so much money to spend on marketing.
What is great about our platform is everyone can invest in these projects and share the income they generate. You don't have to be a millionaire to invest. You can invest in some projects for as little as $50. Not only will you share in the income, but you're also helping great music to be made. We're democratizing the music business.
What do you like and dislike about the city?
The culture and architecture. Love it!
Contact Info: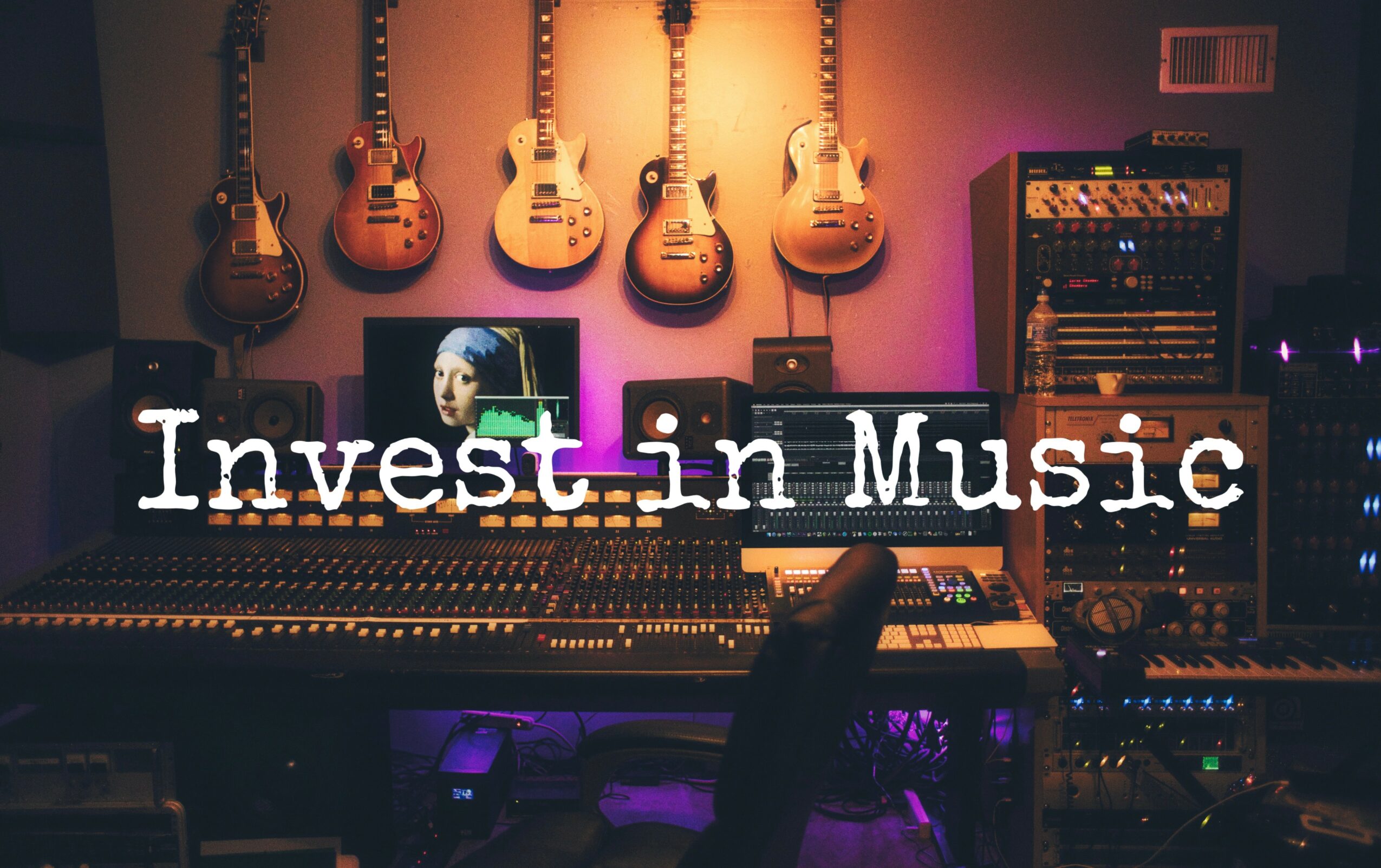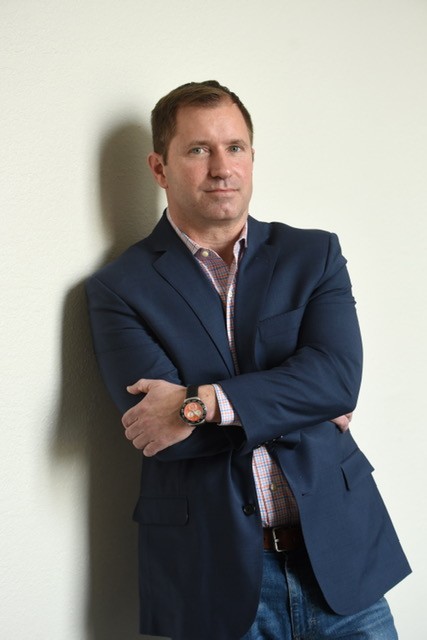 Suggest a Story:
 VoyageSavannah is built on recommendations from the community; it's how we uncover hidden gems, so if you or someone you know deserves recognition please let us know 
here.