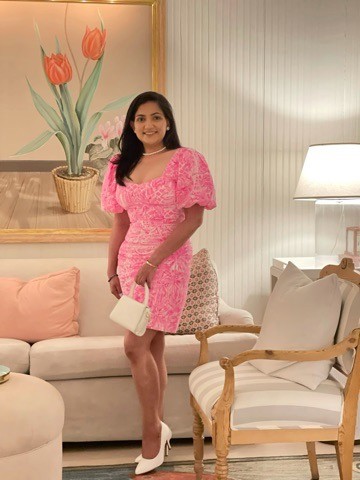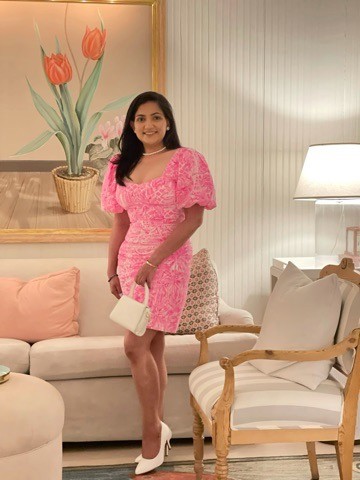 Today we'd like to introduce you to Priya Ahluwalia.
Priya, we appreciate you taking the time to share your story with us today. Where does your story begin?
My story begins in New Delhi, India in the year 1990. My dad had done whatever he could to provide a better life for his family and started to find his way as a budding entrepreneur shortly after graduating college. My mom was raised in a farming village in a rural part of India, but also had aspirations for a better life.
So, with a family introduction between my mom and dad and of course several beautiful moments of love I came into the world, just 2 years after they had met. For the next 3.5 years, I was my daddy's princess and his "sher puttar" or lion son – I quite enjoyed being his little Simba. Then my sister Preeti came along, and things changed forever, but over time we grew to love each other very dearly.
Growing up, I knew I was different. I just loved getting people together and often creating mischief often with a purpose to make things better – as I look back now, I realize that I was sowing my seeds as an activist as well as an entrepreneur. Life was (and is) all about having fun. That could explain why the school was always so difficult.
My parents seemed to be called in to speak with my teachers or the principal on nearly a weekly basis because I always ended up doing things I probably shouldn't have done. On the outside I was disruptive, but inside I just never believed in seeking permission from others to do things – I always did what I believed was right for me, but didn't realize that this wasn't permissible in that environment.
But the school also served another purpose – it was the first time I began to understand how people worked and learn more about what the world had to offer – on that note I'll never forget the first time I ate a slice of pizza, Dominos never tasted so good.
Food has always played a special role in my life. When I was 8, I took my first solo trip on a plane, but almost missed my connecting flight as I was too busy looking for chocolate.
The trip also made me realize just how much I enjoyed exploring. From trying lots of new food to taking in my first mountain air and a new regional culture as well as a trip to the local forest where I sat on a snake without even realizing it, I think it was then I realized the explorer within myself.
When it came time for college, I wasn't really sure what to do or where to go so I just signed up for Undergrad in Business at a local university; I wasn't very inclined academically, but I figured this would be a useful course and also easy enough for me to spend lots of time with friends.
It pretty much worked out that way – as I look back, I can seem to recall more memories about hanging out with friends and of course lots of great food, but not that much about my coursework/academics.
It was during this time I decided to learn new languages – I figured it would come in handy as I would continue to explore. My first foray was into French where I met a cute guy but didn't really learn much.
Eventually, I found my way into Chinese (Mandarin) – growing up I saw a kung fu movie and was quite intrigued never having seen anything like this before. I started to find myself getting more and more drawn into the culture through the language, and it was only a matter of time before I realized this was starting to become more than an interest.
To further my education in the Chinese language I decided to visit China for a few months and immerse myself in a short course. Within hours of landing in Beijing, I just knew it was for me – I had literally transported myself to another planet, and it seemed so cool.
I came back to New Delhi just waiting to go back and continue my time in Beijing. I continued to stay in touch with the local academy where I first learned Chinese and one day my teacher called in sick and asked if I could lead the class.
At the tender age of 19, I stepped up to the plate, and that was my first day teaching – little did I know how profound of an impact that day would have on my professional life. I absolutely loved teaching. I knew I had to do more with this, and so decided it was time to go back to Beijing. This time around things was a little different – a new campus, friends, and basically a more academic experience.
At first, I was wondering if I even made the right choice, but eventually, I found my inner resolve and lifted myself up through hard work, just as my dad had done years earlier. I earned a Diploma in the Chinese Language, during this time I also pursued my first Master's in English Literature remotely.
China ended up being really great – I traveled to the Gobi Desert, stayed at a yurt in Inner Mongolia, and had the best falafel of my life (how ironic).
Time just seemed to fly by, but I knew teaching was now becoming a career. I realized it was time for a new perspective, and specifically what the other side of the world had to offer so it was time for the United States. I looked at Chinese language graduate programs and found myself applying for another Masters in San Francisco.
What happened next was a scene straight out of a movie. With the wind of life backing me in less than 3 months I found myself in California.
Of course, my first memories were interesting such as the fact that I was one of the only people with bundles of cash paying for my essentials at Target (I had just arrived and didn't have my credit card yet, but who knew cash was so foreign in an America awash with credit cards). I fell in love with San Francisco, the bay breeze was fantastic, and I made many great friends.
Eventually, I would also meet my future husband. There was only one catch – as I continued with my classes I realized the coursework was based on a completely different script than the one I had learned. Here I was pursuing a master's in a language in a whole new country where most of my previous training didn't even matter/not knowing I'd make it through. Just my luck, right?
Realizing I was in too deep, and really wanting this new life to work out I decided to buckle down and learn the new script all while pursuing my master's coursework. Lots of hours in the library (yes, I started to become a nerd by this point) + many coffees later I was starting to make it through.
I even managed to feed my explorer side by taking a short trip to Russia. I also took an internship at the City & County Office translating complaints – while it was a cool experience, I realized desk jobs just weren't for me. All seemed to eventually go well, and I was on track to graduate plus I was also teaching at another university in San Francisco.
With only weeks to go until graduation, my entire class found out there was an error caused by the registrar that meant most of us needed 1 extra class to graduate. Now I was on track to go home for the summer and return just to finish the remaining coursework… bummer.
During this time, I had also gotten closer to one of my friends in San Francisco. It turned out we had a natural connection – he would end up spending more time talking about life with me than with his girlfriends; to be honest, I was attracted to him too.
It just so happened he visited India for a family wedding and that's where during a rickshaw tour of the old city we decided to hold hands, and eventually kissed. I lost it for him – after he went back, we were spending days and nights on the phone. I was madly in love and found him sinking deeper and deeper into my heart with each passing day
. I knew something was special here. As soon as I got back to San Francisco, I practically moved in – little did I know this would be the start of a wonderful life together (with my future husband – Mohit).
Life became so much brighter with love, especially with my best friend, plus I was 26 years old – what could ever go wrong I was invincible and on top of the world. From a 36-hour trip to Vegas and convertibles on Highway 1 – life was sweet. But then when I least expected it life changed suddenly.
My boyfriend lost his job and after a grueling search we ended up in South Dakota! Next thing I knew we bought a Jeep and headed on a road trip through Vegas, Denver, and Nebraska to eventually arrive in South Dakota.
When I got there, I was in shock – here I was a city girl in a part of America I didn't even know existed just a few months ago. But it was also here that I met some of the greatest people, and began my entrepreneurial journey following life's path.
I found myself working with startups and found my second passion after language – entrepreneurship. As I reflect back, I realize my first unofficial business was an 8-year-old selling dance classes to kids in my neighborhood – fun experiences that brought people together. Here in South Dakota, I found myself working with a real estate startup but also teaching online – if only I could see the future.
Our relationship was starting to blossom, and on a trip to NYC, he proposed. The city was so bright and full of life – I started to wonder when I'd ever be back. 6 months later we were married in Vegas; we had originally intended to say our vows at a beautiful resort in the Virgin Islands, but hurricanes had other plans for us.
Within just a few months, I found myself moving yet again this time to New York City – life just had a way of foreshadowing what was ahead. Our new apartment was on the 49th and 9th, and it was a super-hot and crazy day (moving is never fun). Settling in definitely took some time.
But soon enough I found a job with an international real estate firm and continued teaching on the side. I also started a chat over wine meetup group and began to meet people from all walks of life. Life was really looking great – working and living in a city full of energy was really something special.
Then Covid changed everything. We had been dabbling in various startups, but a few startups that we had launched in coffee and fashion just didn't make it. On the flip side, I was lucky enough to finally get new opportunities as well as my green card and started to better understand this "American dream" more personally.
Life just moved on, 12 years of teaching Chinese and Hindi languages something just kept pulling me deeper – I even had a chance to do a permanent Hindi language exhibit (you can see this today at the Planet Word Museum). One day while taking a shower I got an idea – why not start my own language school?
Soon after I started teaching friends, but I realized my time was filling up and I wanted a way to expand my impact and reach more people. I had recently done a virtual course in Operations Management, and perhaps I could start to offer language lessons virtually in a way that students could learn anytime and anywhere.
The idea seemed like a natural fit – it was after all teaching + entrepreneurship – it was me. I looked into Rosetta Stone, DuoLingo, and other products, and just wasn't happy with what I saw. I knew what I had to do next.
The inner entrepreneur in me saw an opportunity, and Linguiyo was born. Linguiyo's mission is to connect people through language and culture.
Today 32 of us are working towards the launch of our platform which will offer on-demand language courses, live/interactive cultural experiences, and language games that will make language learning fun.
I knew I was resourceful, but the fact that I could assemble this team and build a product without any cash made me realize just how powerful I was in aligning people toward a common goal (just I did when I was growing up and getting my friends to make mischief in the neighborhood). We are looking forward to our official launch this summer and hope to expand to serve students in many countries.
Until October 2020, my husband and I had no idea that we wanted to move from New York City, but Mohit's boss said he could work full-time remotely, so we set out to choose where we wanted to live in the United States. "Mohit had a preference for Florida because his family is in Gainesville, and he went to high school there and did his undergrad at the University of Florida.
We thought about Fort Lauderdale, Tampa, and even Orlando, but then we came across a few YouTube videos about Babcock Ranch, and almost right away, we decided this was the place we wanted to move to. We were impressed by a video that featured developer Syd Kitson in Founder's Square presenting his five- and 10-year plans. Babcock Ranch is building something that is very different, a community for the future with its solar focus and other technological innovations.
Also, other developments in Florida were missing that community feeling. I didn't see people walking around, driving their golf carts, or playing pickleball. Here, you see people enjoying the outdoors. When my parents visited me last December from India, every day they would go for a walk. My parents played pickleball and enjoyed their first golf session at the driving range.
They said, 'This is a wonderful place where anyone, regardless of their age, has something to do.'"
This fall, I hope to host a multi-day innovation event at The Hatchery, in Founder's Square, inviting students from area universities and Babcock Ranch residents to pitch their business ideas.
My venture capital firm has earmarked $10,000 to invest in one or more local startups from this pool of creative entrepreneurs, and I also intend to devote my time and expertise to ensure their success in exchange for equity in each venture. I'm looking for products and concepts that are relevant in today's market.
Cruelty, I serve as the Chief Operating Officer for PlateRate, a food-tech venture, and the Chief Marketing Officer of Shandoka, a global electric motorcycle venture. Rather than creating new motorcycles, the goal of Shandoka is to convert existing motorcycles into electric simply by replacing their batteries.
The concept has been created and is now developing partnerships in Australia and India. The company also hopes to partner with Babcock Ranch to bring these exciting products here. I pursue my startup ventures in addition to having a full-time job as Director of Operations at an international real estate firm.
Within a few years, my husband and I hope to become financially free and embark on a journey to explore the world and experience the diversity of its cultures – on that note I hope to visit space as well someday.
Eventually, my husband and I hope to give back. Our dream is to have social/nonprofit projects in each and every country focused on making people's lives better in real and tangible ways. To enable this goal, we hope to have a group of companies that will give all their profits to these projects while also empowering consumers with a choice to have a social impact. The whole point for us is to leave the world in a better place than we found it.
Nothing is ever too easy; we all have to work hard and be consistent. There will be challenges along our journey, but I have a life principle that – nothing is impossible, not all doors are closed, and we need to keep trying until we get to the door that opens to a world of opportunities.
Can you talk to us a bit about the challenges and lessons you've learned along the way? Looking back would you say it's been easy or smooth in retrospect?
Nothing is ever too easy; we all have to work hard and be consistent.
There will be challenges along our journey, but I have a life principle that – nothing is impossible, not all doors are closed, and we need to keep trying until we get to the door that opens to a world of opportunities.
As you know, we're big fans of MoAloo Ventures. For our readers who might not be as familiar what can you tell them about the brand?
My husband and I founded MoAloo Ventures in 2017 to bring startup companies to life. We look for products and concepts that are relevant in today's market. We invest in startups and also devote our time and expertise to ensure their success in exchange for equity in each venture.
Currently, we are working with 5 startups;
1. PlateRate (a food-tech startup) where you get to rate every single menu item you try at a restaurant and earn free food,
2. Linguiyo (an ed-tech platform) is a language learning app with three components: pre-recorded lessons that can be accessed anytime by anyone around the globe, virtual experiences lending a cultural perspective to language learning, and word games in multiple languages to make learning fun.
3. Shandoka (in electric motorcycle space) – Rather than creating new motorcycles, the goal of Shandoka is to convert existing motorcycles into electric simply by replacing their batteries.
4. Babcock Ranch Concierge – a concierge service geared towards making Babcock Ranch resident's life easy.
5. PriyaBakesKeto – a small keto cooking backing startup.
What's next?
The biggest goal for me is to be financially independent and start a non-profit where 100% of the profit goes towards social missions. We want to have a social project in every country.
Contact Info: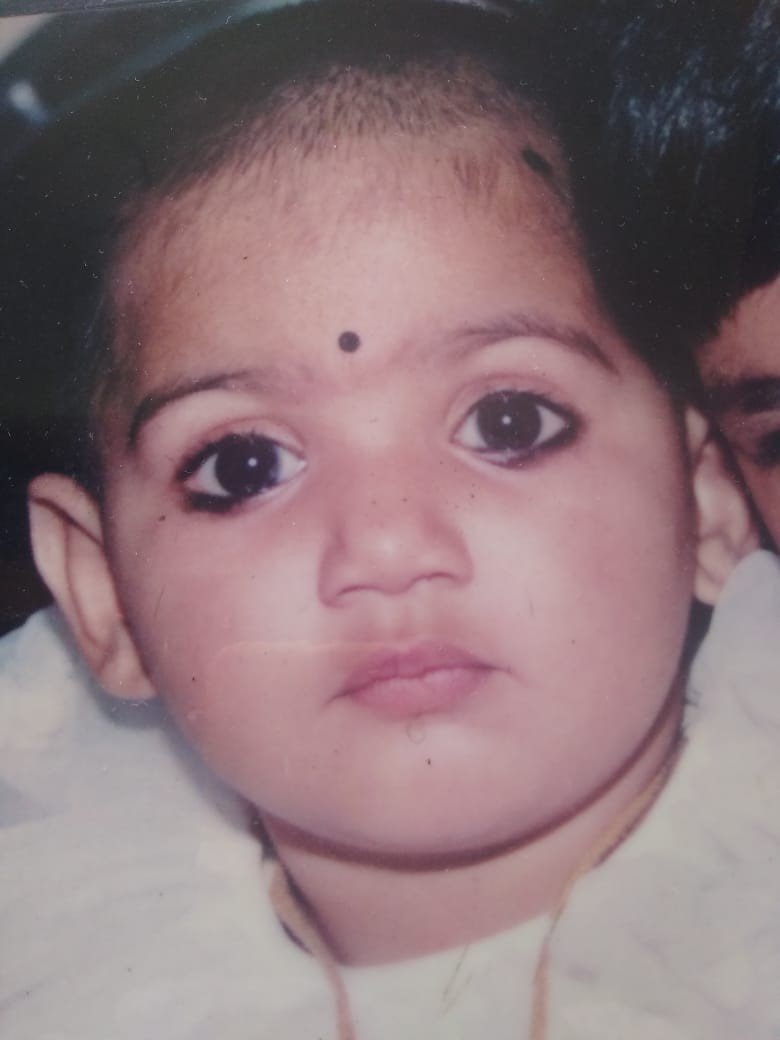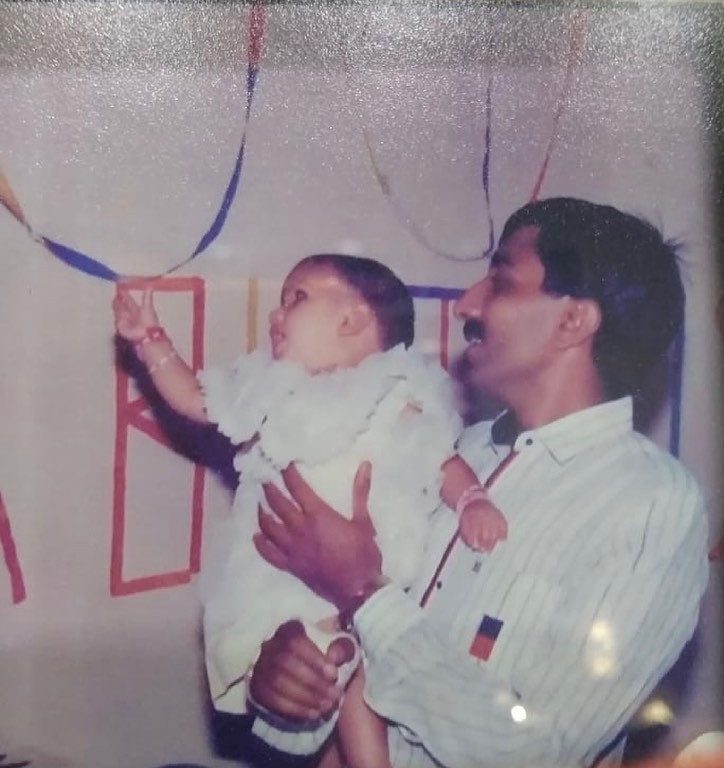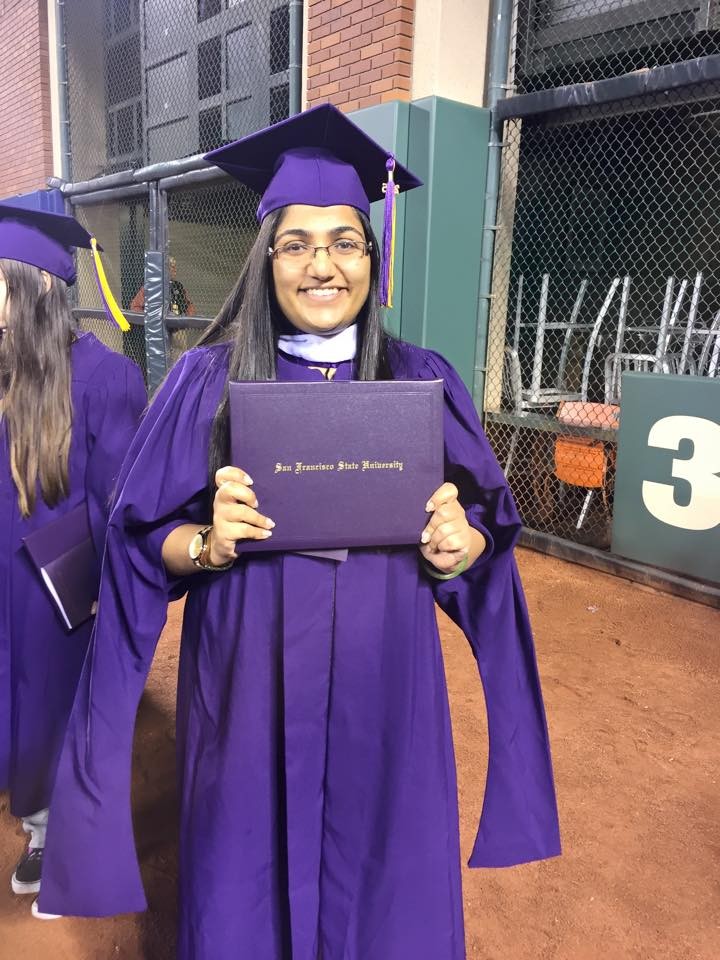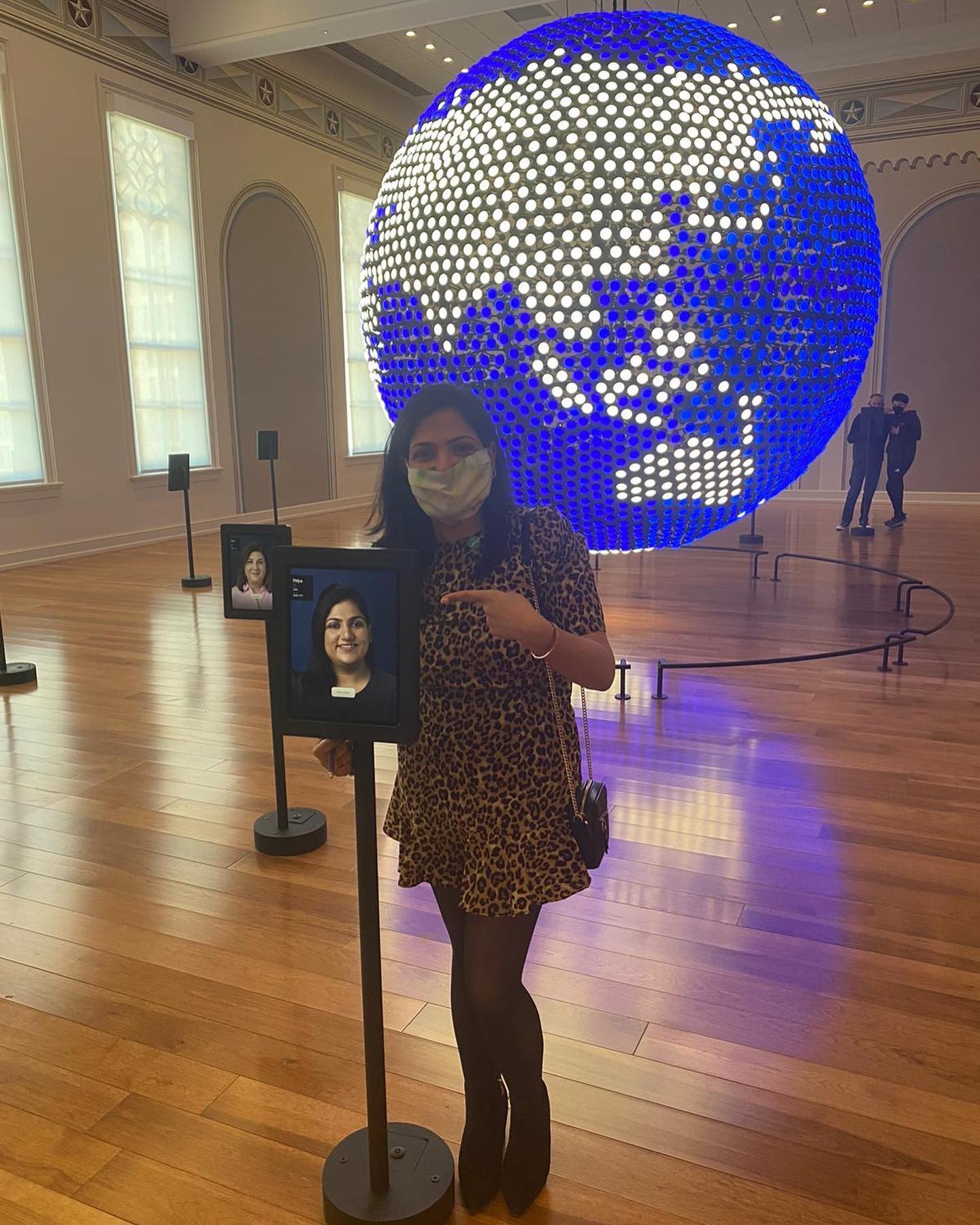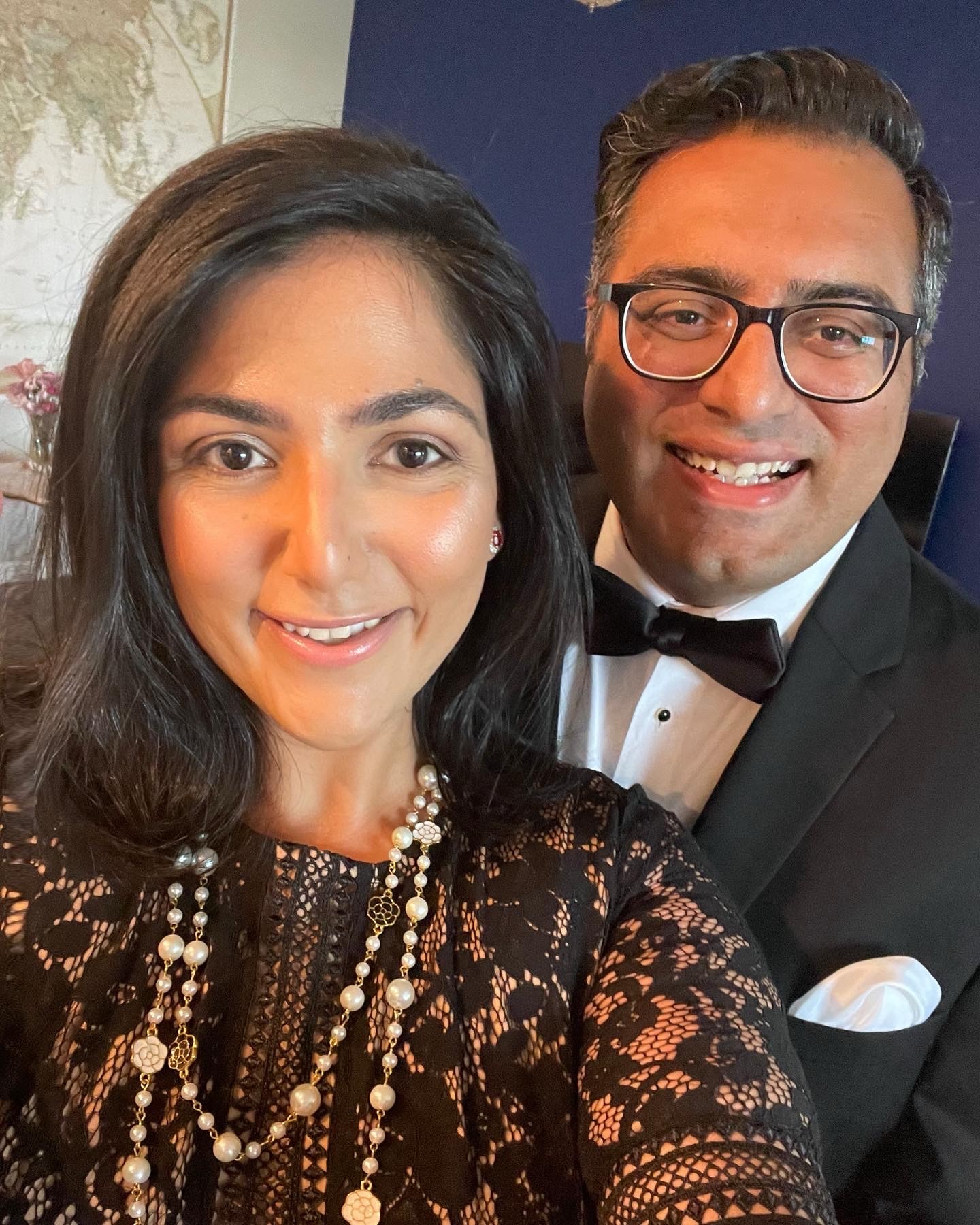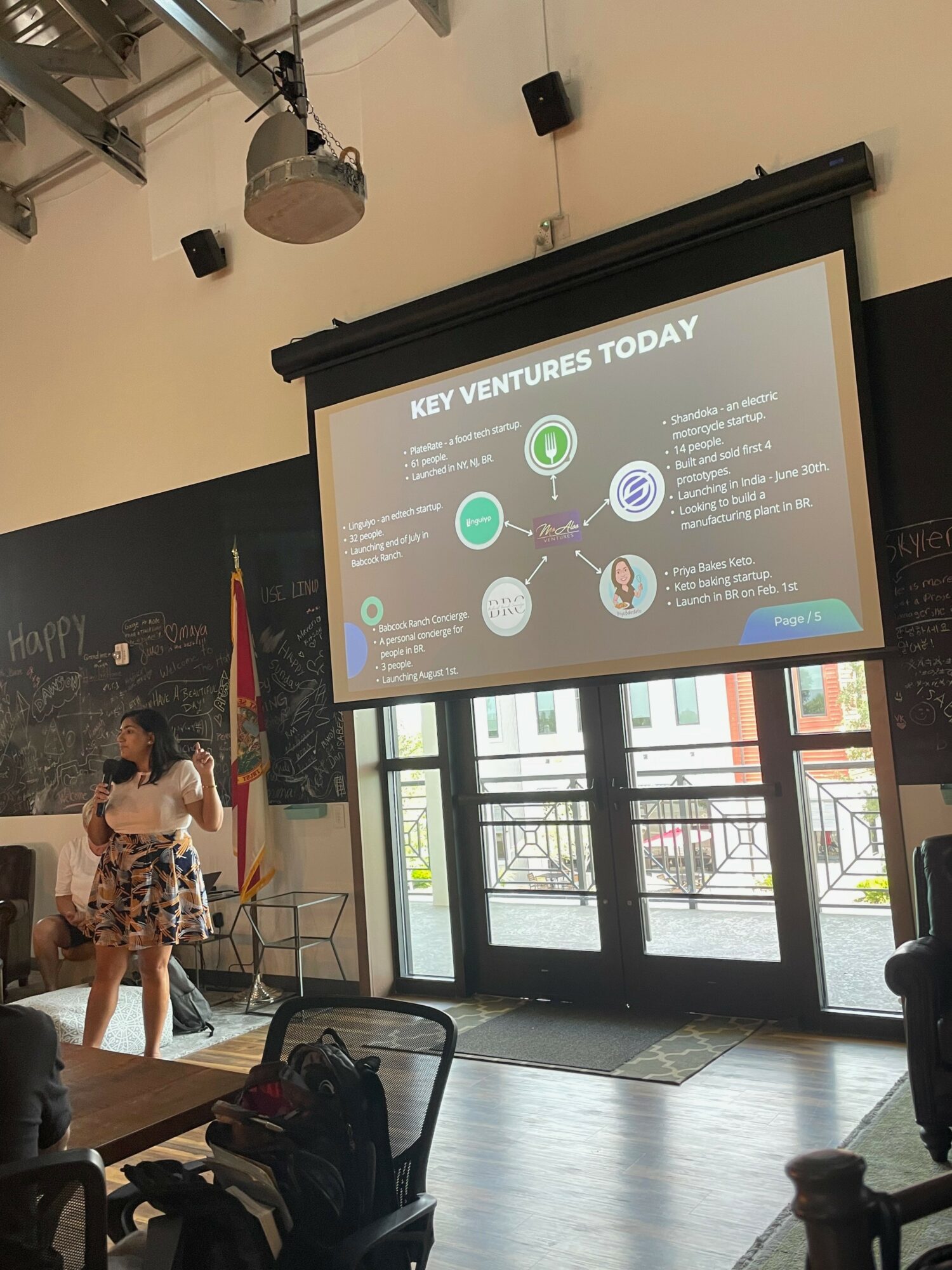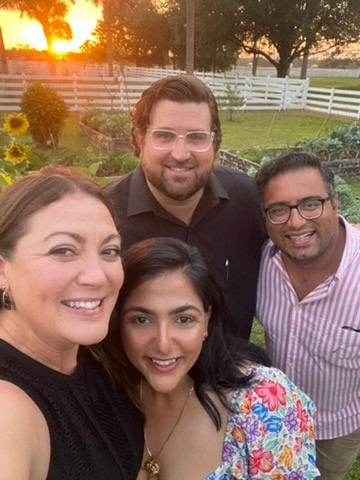 Suggest a Story:
 VoyageSavannah is built on recommendations from the community; it's how we uncover hidden gems, so if you or someone you know deserves recognition please let us know 
here.