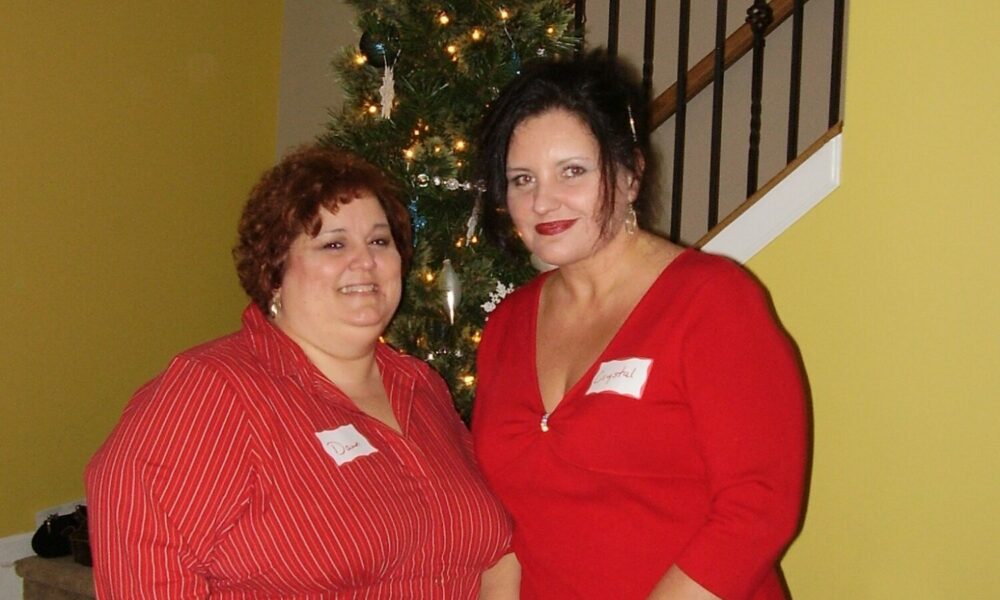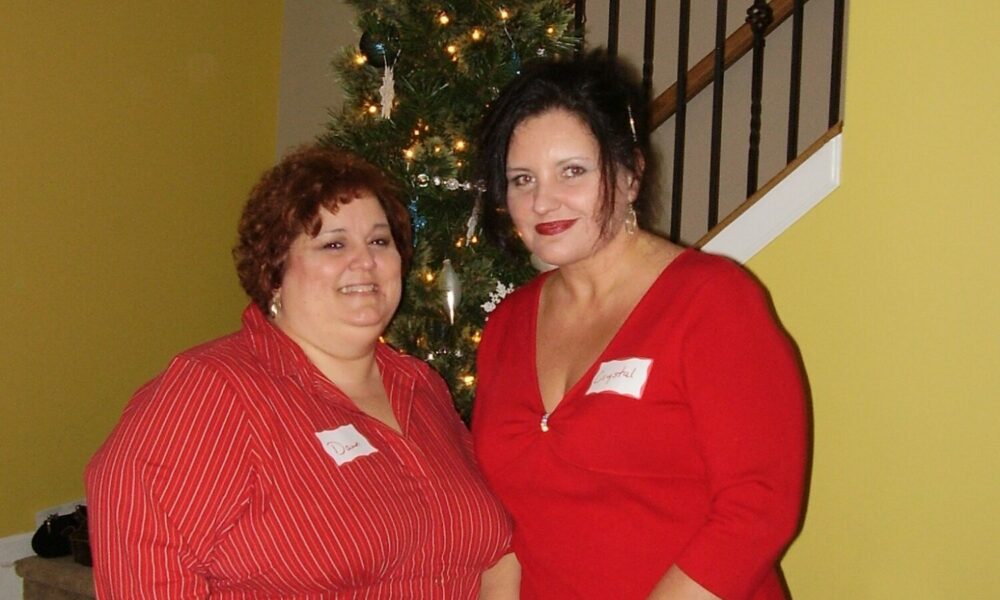 Today we'd like to introduce you to Crystal Dorsey and Dawn Dale.
Hi Crystal and Dawn, we'd love for you to start by introducing yourself
Crystal: Even at a young age, I was always making or drawing and crafting. I grew up watching Sanford and Son with my grandpa. It was a bonding point for us. I fell in love with vintage decor and interior design around the time I hit my teens. I was always moving my bedroom furniture and decor around. I didn't know it was called staging then, but I loved the process and how I felt after a good vignette came together.
There was an old truck in town, just like the one Fred Sanford drove on the show. I would tell friends and family that one day I was going to buy that old truck and fix it up. That never happened and that old truck got away, but I did open my first antique shop in my late twenties. It was a small shop located in my hometown of Blue Ridge, GA. I didn't have any other dealers in my shop. I was still working my full-time office job in corporate America and would make the hour and a half commute to the mountains on Friday evenings. Thankfully, I still had family that lived there so I had a place to stay on weekends. I would open my shop Saturday and Sunday for tourists and then drive back to the city Sunday night. The Blue Ridge Scenic Railway had just started running. It was very busy on the weekends, but there wasn't enough traffic throughout the week to justify having my shop open. Working seven days a week I quickly burnt out and realized being a shop owner didn't allow the freedom I needed to replenish merchandise so I closed my shop.
I sold a lot of inventory and moved the remaining merchandise across the street to a much bigger antique store where I rented my first booth. I was hooked. Although I missed having my antique shop, I was much happier as a booth owner. Since then I have had many booths of different sizes in different stores and cities and it never gets old. Once this gets in your blood, you are addicted. It's like having your own little playhouse to go to and decorate and change things around. I sometimes kid that having a booth is cheaper than therapy.
In 2000, I met my friend, Dawn. I took her under my wing and taught her a lot about the industry. Back in the day when we had more time, we used to take a lot more junkin trips before aging parents and grandchildren happened. Fast forward to 2014: I was searching Pinterest, blogs, etc., for booth inspiration and I was not having much luck. I thought antique dealers needed one platform for all resources and photos and Booth Crush was born. We started on January 3, 2014. I can't believe that was eight years ago.
Dawn: I am the semi-silent half of Booth Crush. Crystal has a much greater knowledge of the vintage industry. Before I met her, I was a typical, full-time working mom. Crystal opened my eyes to the world of antiques and thrifting and I haven't looked back. My current job allows me to travel the state and see small towns that I would otherwise never visit. I enjoy picking for Crystal's booth when she has one. I have learned her style over the years and the things I know she likes.
I love eating at local restaurants and shopping in local stores. Crystal traveled with me some in the beginning. We would load my small economy car down with all sorts of treasures. Getting to my location to work and getting back home was always fun. I could usually stop and thrift along the way. I made it a point to make up any work time I used or took vacation time if necessary. I haven't been able to travel since the pandemic and Crystal hasn't traveled with me as much when I was able to, but I haven't stopped thrifting. I am always going to yard sales, thrift stores and antique markets every chance I get. I even have my grandchildren asking to go to yard sales on Saturdays. There is nothing like a good bargain. I always keep my eyes open for items that can be flipped whether it is for myself or for Crystal.
Would you say it's been a smooth road, and if not what are some of the biggest challenges you've faced along the way?
Crystal: It has mostly been smooth. We all start somewhere in this industry and for me, that was twenty-two years ago. I have learned a lot along the way and I'm still learning because this industry is always changing. One of my biggest struggles has been time management. For the last seven years, I have been taking care of various, elderly family members. Some people do not realize how much time goes into having a booth or a store. You have to set aside time to find your merchandise. Then you have to research it if it's not something you have ever sold. You may have to repair, clean and/or paint it. Then you tag it and stage it in your booth. It's like having a part-time job and for some dealers, it is a full-time job.
Dawn: No, not really. In the beginning, I was learning the business. Things are always changing. There is a lot to learn when it comes to picking and having a successful booth. Picking for Crystal was different than picking for me. I knew what I liked but Crystal has been at this a lot longer than I have and she seems to know what's trending.
Thanks – so what else should our readers know about Booth Crush?
We are an online platform for vintage dealers and booth owners. We share business advice, tips and tricks for those in the vintage industry. We mainly do this through our Facebook page, blog and, most recently, a Youtube channel. We were asked to speak at the first Booth Biz Conference in 2017 in Birmingham, AL. Some antique stores now use our information in their new-dealer training classes. 2022 is going to be an exciting year for us. We will focus on growing our brand and hope to finally get our book published. A much-needed revamp of our website is coming soon. We plan to roll out more digital printables for dealers to use and sell in their booth.
We love surprises, fun facts and unexpected stories. Is there something you can share that might surprise us?
Crystal: I think something that would surprise people is the fact that I have such an entrepreneurial spirit. I have had such a broad range of jobs over the years, it's almost embarrassing to talk about. I have been in cosmetology, photography, graphic design and real estate appraisal, just to name a few. I have also helped several businesses with social media management. Now, I just have one client that I help and that's my friend Jane Coslick from Savannah. I guess you can say I am a Jill of All Trades. I used to think something was wrong with me because I dabbled in so many things. It wasn't until my business coach, Jennifer Allwood, pointed out that creatives have squirrel brains and it's so true. I can't shut my brain down at night to sleep. I'm always designing, creating and making in my head.
Dawn: I wanted to be an accountant most of my life. I worked in accounting departments early on in my career until I had the opportunity to work taking up lunch money in a school lunchroom. This allowed me to be home with my daughter while she was in school.
Contact Info: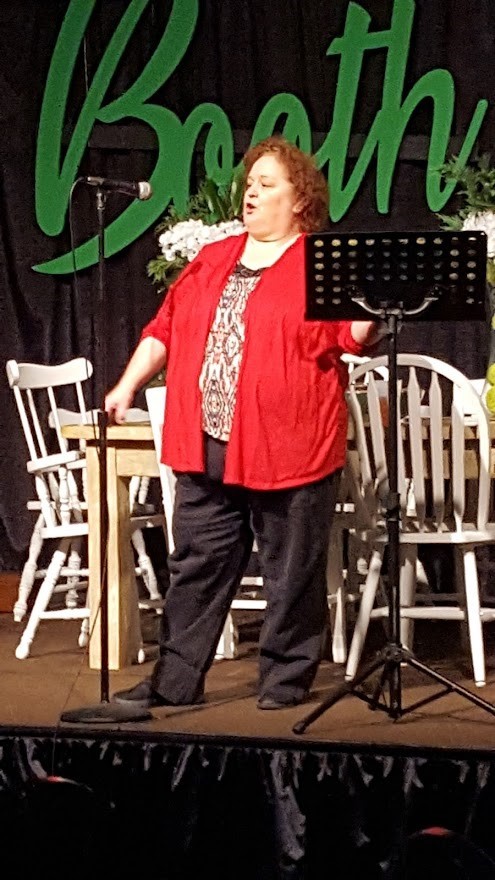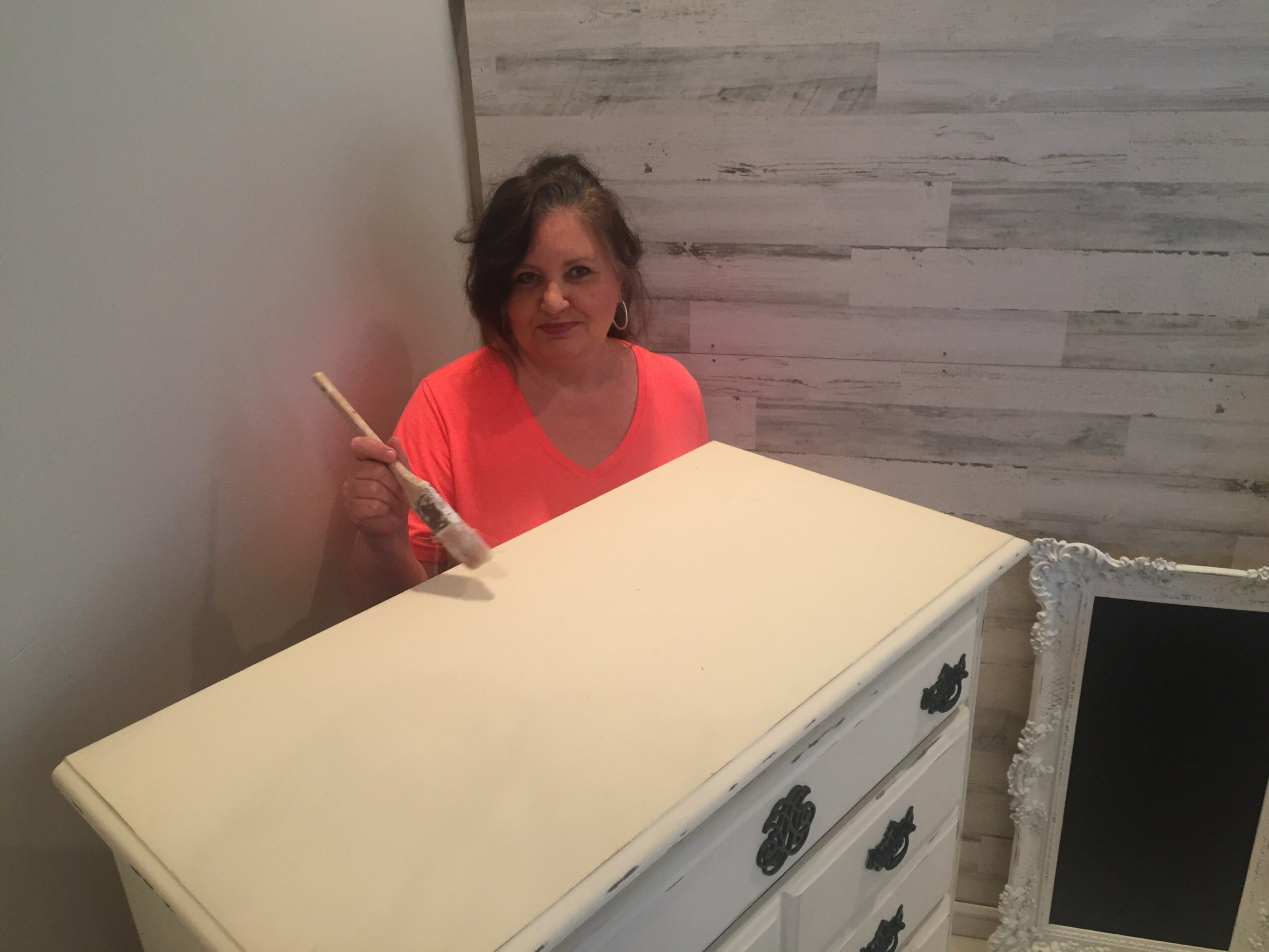 Suggest a Story:
 VoyageSavannah is built on recommendations from the community; it's how we uncover hidden gems, so if you or someone you know deserves recognition please let us know 
here.