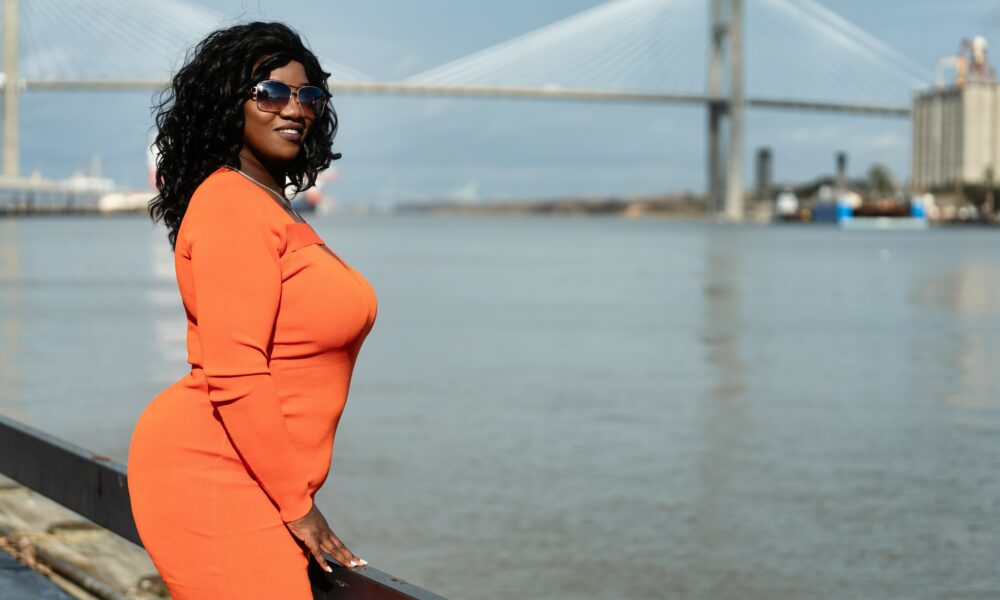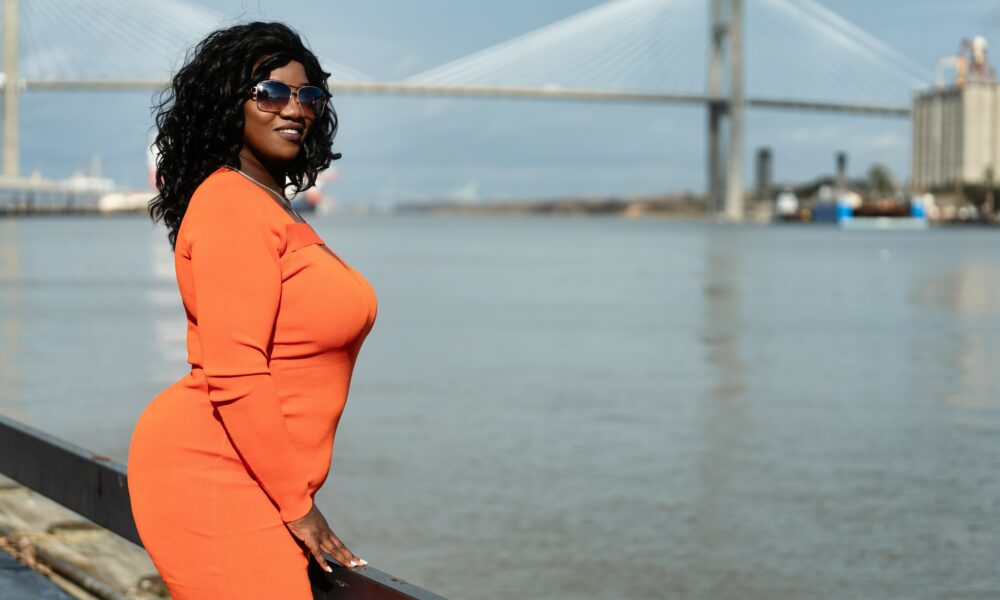 Today we'd like to introduce you to Tiffany Wright.
Hi Tiffany, we're thrilled to have a chance to learn your story today. So, before we get into specifics, maybe you can briefly walk us through how you got to where you are today.
My journal to becoming a professional creative (with my creative arms being writing, choreography and creative directing/producing) was a pretty unorthodox one. I got my start how most creatives do, just naturally being drawn to those things because the passion is already inside you.
By the time I graduated high school, I had learned to play a few instruments, praise danced at church, did flags, wrote my first play, and set several pieces of choreography. Not knowing that being creative is something you can do for a living, I just figured I have a really great hobby and I chose to focus on my interest in the medical and healthcare field. I obtained a Biology pre-pharm degree in 2008.
I immediately got a job in my field but still after work I was completely enmeshed in all things creative and performing arts. I began to feel that tug on my heart, that this was what I loved most and what I was meant to do. Life got crazy so I had to ignore the tug for a while.
There was no room to breathe, let alone dream. However, I finally caught a break in 2017 and was no longer able to run from the call. So in 2017, I launched my creative brand MsDevotedTiff, and production company, MsDevotedTiff Productions. Also that year, I rebranded a dance group I had overseen while in college, into Devoted Dance Theatre Company.
After being booked to choreograph a few productions and weddings and being selected to be screened in several film festivals, I knew I wanted to pursue this career full-time. However, there was one thing I wanted to do first. Get my Bachelor's Degree in Fine Arts.
I resigned from my day job (which interestingly enough has also given a premature announcement that our positions would be moving to India; talk about a sign), moved from Jacksonville, FL to the amazing Savannah, GA, and enrolled at Savannah State University.
While earning this degree, I have written and produced several short films, been screened in, and been a finalist in even more film festivals across the country, and my choreography and digital media have amassed 100s of thousands of views.
I also continue to build my creative business development brand, the Wright Creative Factory, lending my writing and creativity to individuals and businesses. I am proud to say I will graduate this fall and move full steam ahead with all my brands. It's all due to God and because I wasn't afraid to take my natural talent seriously.
Alright, so let's dig a little deeper into the story – has it been an easy path overall, and if not, what were the challenges you've had to overcome?
It was the furthest thing from a smooth road as could be. Life became a series of catastrophes and setbacks that I had to regroup from. The perfect industry job that I got right after graduating, I was downsized from it due to budget cuts.
Not having a spouse, a deep savings account, or any generational wealth to fall back on, meant I didn't have the luxury of just waiting until I found another perfect industry job, so I just took anything. So now I was a college graduate not using my degree, which was even worse for me because it wasn't even my true passion in the first place. Following that it became a series of unfortunate events until 2017.
Everything from deaths in my immediate family, a debilitating back injury, a car completely breaking down, and yes, more downsizings (this time due to a company moving their corporate office and outsourcing to other countries altogether).
I basically was in survival mode just trying to get through it all and get to a place of stability, only for something else to happen, for a solid decade leading up to me launching my creative brands.
Alright, so let's switch gears a bit and talk business. What should we know about your work?
I am a choreographer and writer first and foremost. I am also a concept-creating machine and master brainstormer, so as a result, I am great with digital content for social media. This has created an opportunity for me to be a creative entrepreneur.
In addition to MsDevotedTiff Productions and Devoted Dance Theatre Company, I also launched the brand, The Wright Creative Factory which allows other brands and individuals to use my brain to create for their brands and develop content for them to showcase themselves. I mean everything from coming up with a name for their podcasts to a mission statement for their corporation to even an elaborate music video concept for a song they just recorded.
What I am most known for is my comedic sketches and parody music videos. For example, my first short film to go semi-viral was called "My Love Affair with Carbs," in which I sang a song covering Yolanda Adam's "Open My Heart," but I changed the lyrics to me singing about how I was cheating on healthy green food with carbohydrates.
I am also known for these characters I created called the Chime In Chicks. They are satirical influencers that give reviews on everything from reality TV to small business products. People love them.
What I am most proud of is my ability to DIY. In the beginning, stages, before there are paid partnerships, sponsorships, and licensing deals, you have to be able to showcase yourself. If you aren't able to produce it yourself, it costs money to hire all the people needed to help you produce it.
I knew I was on a limited budget, but I didn't want that to be the reason I couldn't get my work out there. So I taught myself everything I could. I built my own website, I write my own scripts, I come up with my own concepts, I do my own storyboarding and shot lists, I taught myself how to edit, I style myself, I do my own choreography, my own blocking, my own location scouting and prop procurement.
I draft my own contracts and, if I have to, I am the talent as well and do the performing. So, the only thing I originally ever had to outsource is my DP/Editor/Sound, my glam, and my PAs. It has made it that much easier to cast my vision when I do hire others as well.
What sets me apart is my ability to provide cultural currency with humor without always having to abuse sex appeal to deliver the punchline or tell the story.
The biggest compliment I have gotten was from my main DP, Will Darden of Eriden Images, when he said "I enjoy working with you because your content is something I can show my daughters that is positive and classy but funny on social media from a black woman."
I also am not afraid to use my content to creatively address social issues. One of my latest works was a visual called "Love Letter to my Hue," which addressed colorism and self-love.
What has been the most important lesson you've learned along your journey?
The most important lesson I learned, is to just keep doing what you're doing because you never know who you are inspiring. I am hard on myself because I honestly expected to be further along by now.
So when people say they are proud of me, or that seeing me go for it, inspires them to go back to revisit a dream they had in their 20s, I'm like shocked. But honestly, just the simple fact that I had the guts to go for it and that I have experienced little wins and milestones along the way, just really motivates others.
Also, keep it up because you never know who is watching. I mean, you just never know what will be the thing that someone takes notice of. For instance, Bey0nce's/Parkwood stylist and "Black is King" Costume Designer Zerina Akers shared my "Mood 4 Eva" inspired look to her IG story.
I was like, "What? She saw it?" This leads me to say: Just go for it. Tag whoever you want to see it, DM, email, put it out there, and literally just see what happens. You have nothing to lose. Just be your own biggest fan and don't gage it off the reactions of those in your life. You have to see it, even if no one else does.
Your audience/customer most likely is strangers that you'll never meet, but they love or are touched by your work. Create for them. Not your personal circle. That being said, the last thing I learned is, consistency is SO important. You can't inspire people if you just stop and start.
It also takes longer to put yourself in a position to be seen.
Contact Info: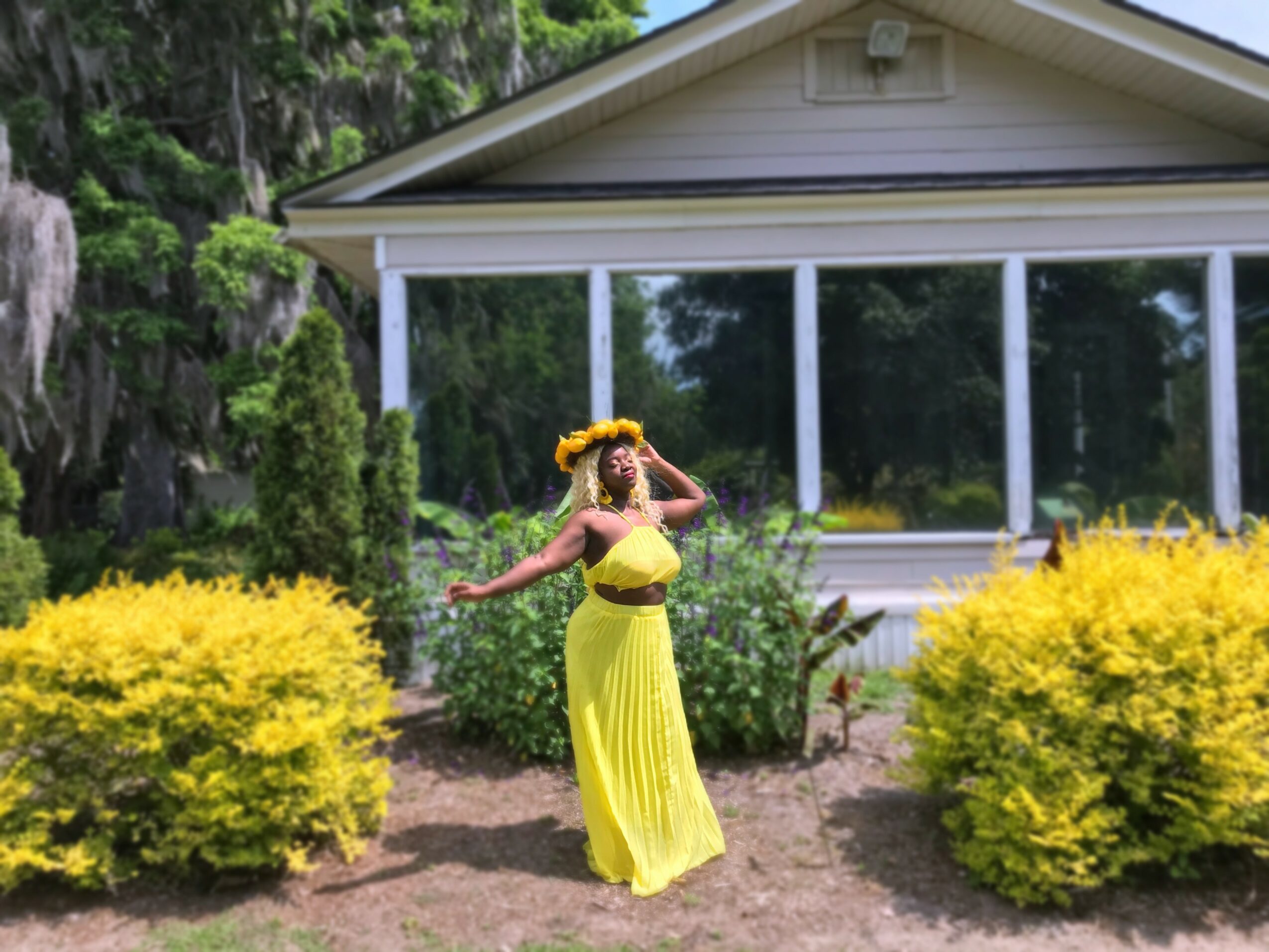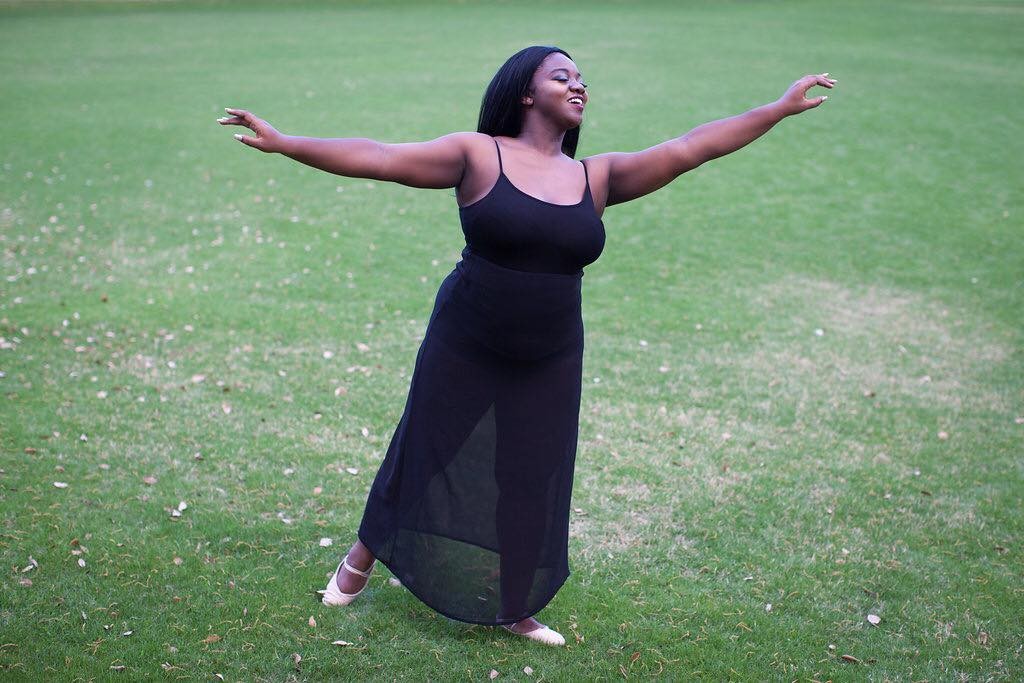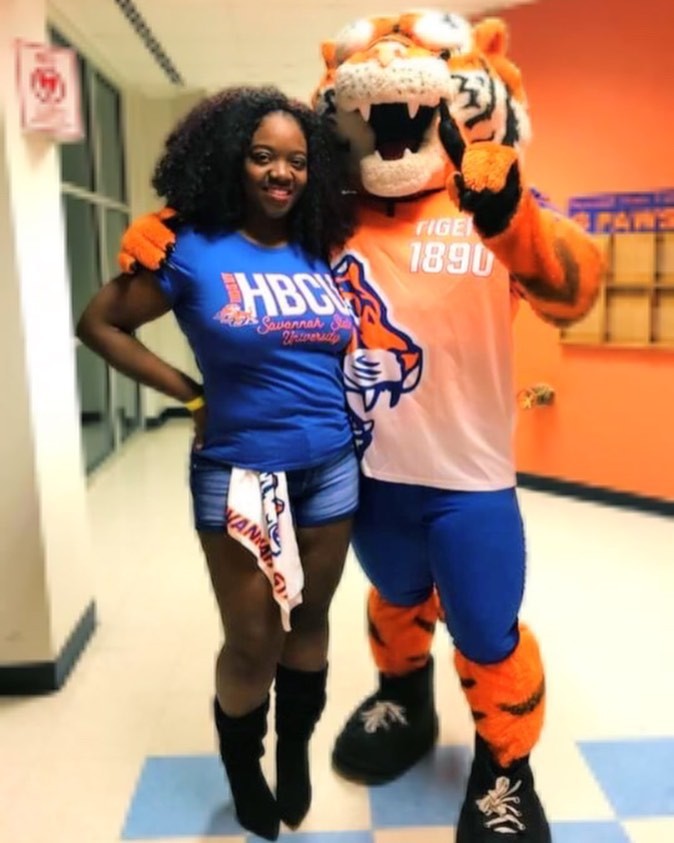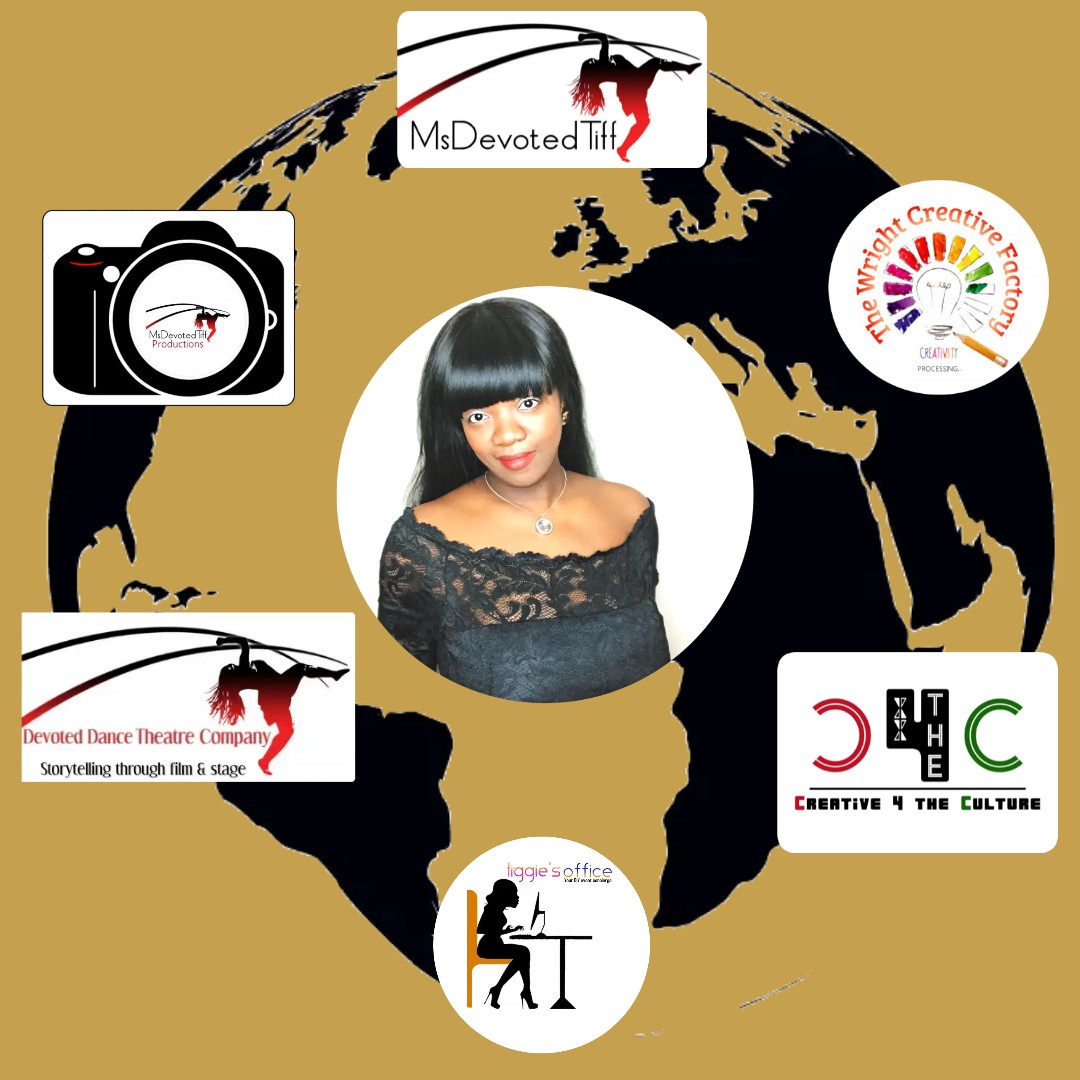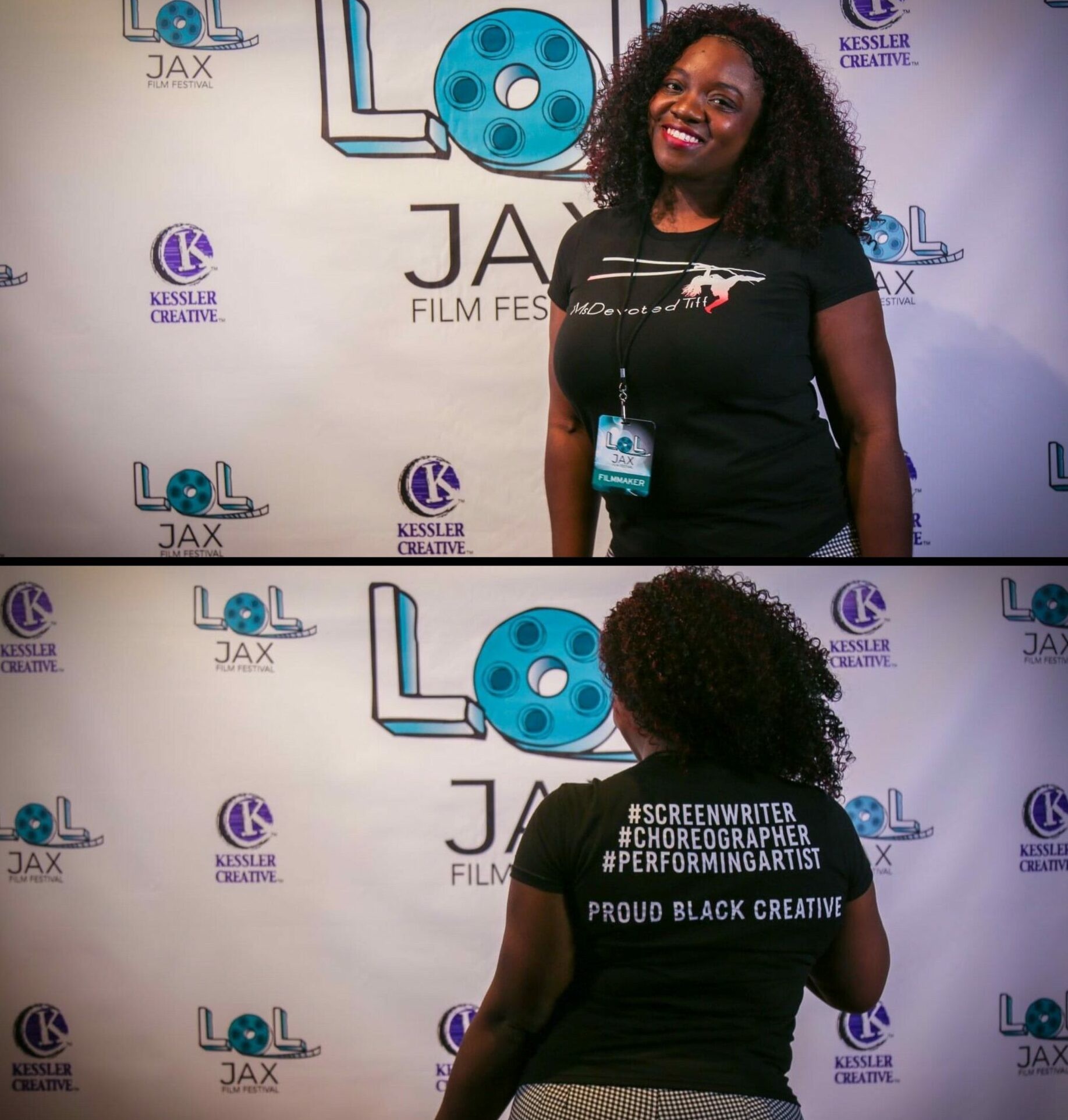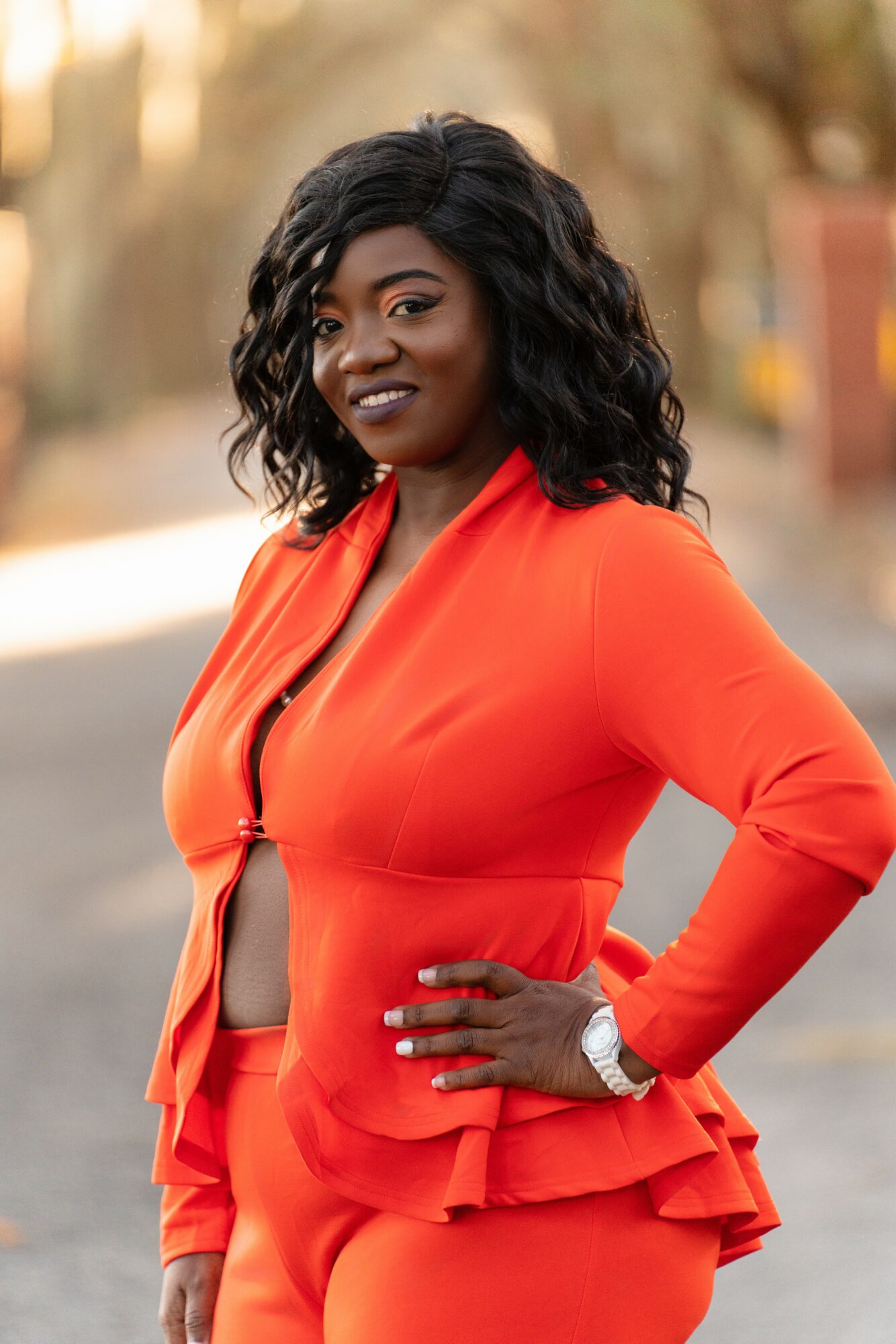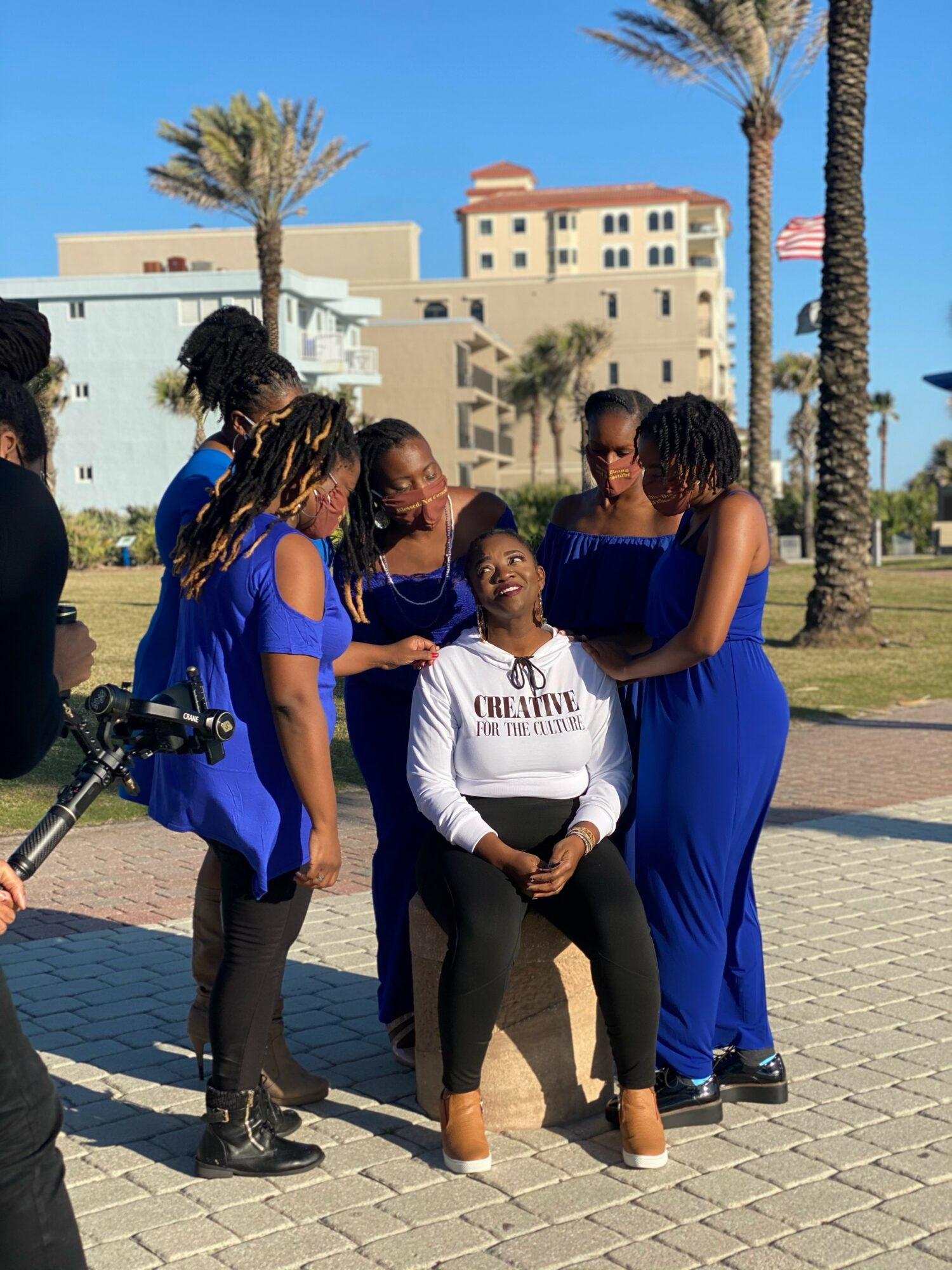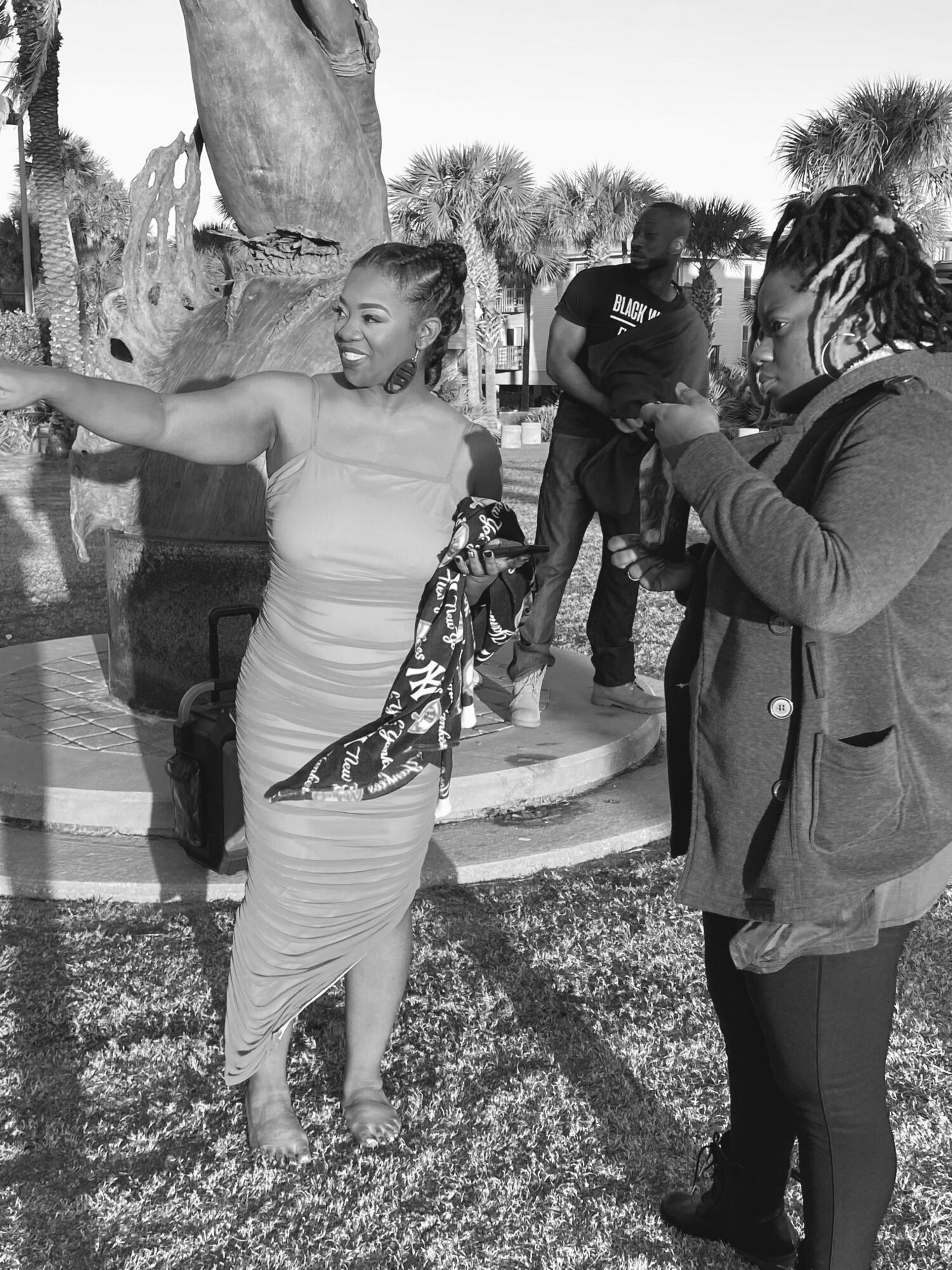 Image Credits
Eriden Images, Brandi Angel Photography, LOL Jax Film Festival, and Kiera Cunningham
Suggest a Story:
 VoyageSavannah is built on recommendations from the community; it's how we uncover hidden gems, so if you or someone you know deserves recognition please let us know 
here.