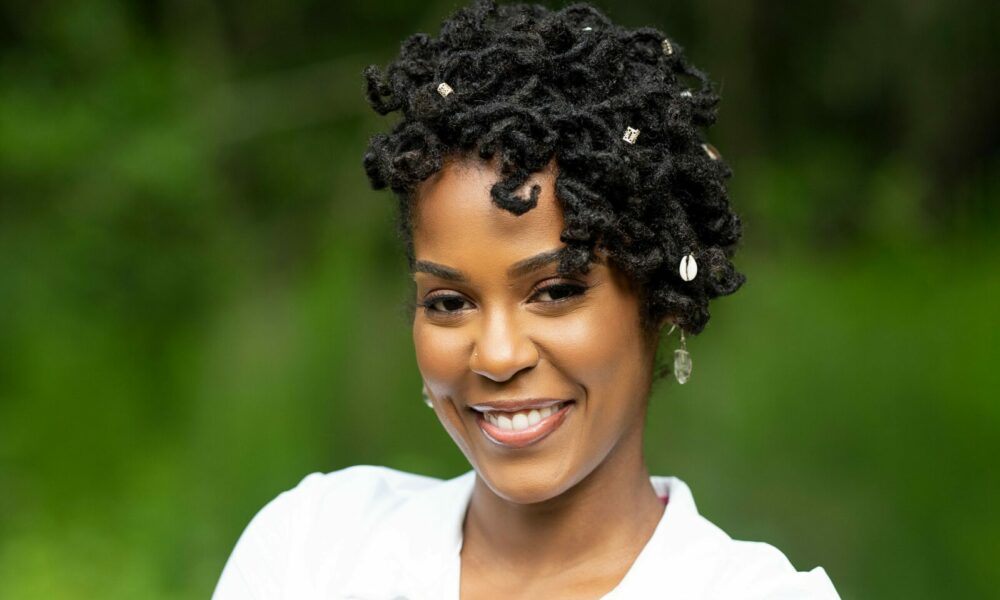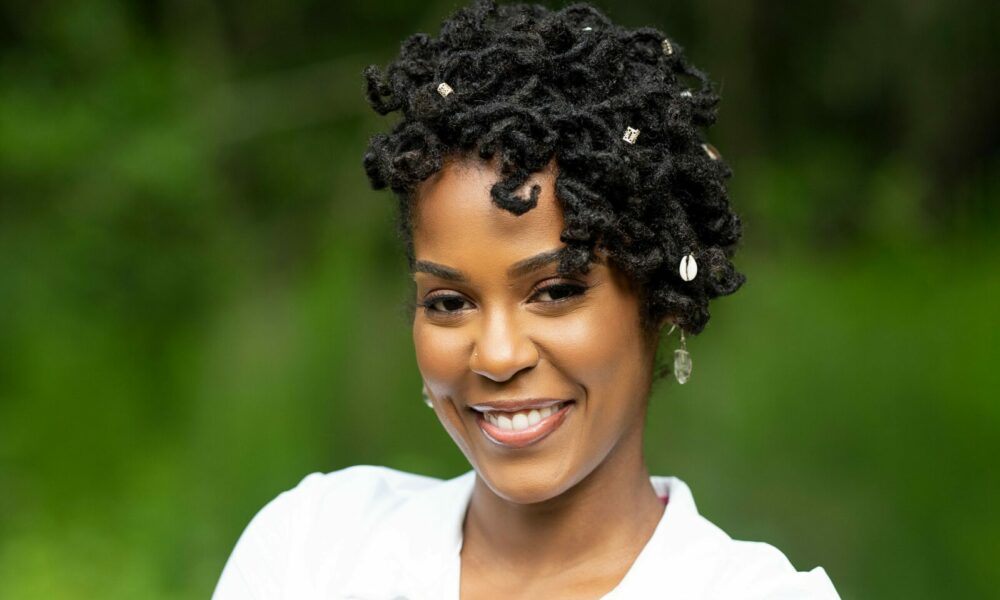 Today we'd like to introduce you to Myra Smith.
Hi Myra, thanks for joining us today. We'd love for you to start by introducing yourself.
Born and raised in Cleveland Ohio, while growing up in Cleveland I've always been into dance in creative arts it came natural to me. My dedication to help others was brought on in my early years watching my mom as a child. As I grew older and graduated from school practicing any dance or art form diminished and my career changed but my passion for either didn't.
I moved to Savannah Georgia in 2014 where I continued pursuing dental assisting. I found myself content with my career but I was always on the go, unable to focus or even get a good nights sleep. At times I felt myself with no drive, lost interest, fatigued and stressed. I felt unbalanced and blocked at times. Fast forward, I was blessed with a baby girl, (now age 3) and life shifted a bit for the better. Nothing is better in life than being a mom! I still wasn't where I wanted to be though. Then Covid came oh boy if this wasn't a monkey wrench in everyone's life. I sat myself down and asked what makes you happy Myra? Why do you feel unbalanced?
Then I started doing research, about random emotions, feelings, etc. Then there was a pop-up about yoga, I thought to myself hmm, I can do that, with no clue what "that" was! As I did more research about yoga I found, that yoga isn't just a form of movement but it's a way of life, yoga helps you gain a more positive outlook on life and the people in it! It serves you and allows you to serve others.
So I dove right in, over the course of credentialing, I found peace, love, and light in all and everything I do, and I can share that with someone just like me. Yoga is a meditative healer, and physical embodiment, and what most I like about it, is it's YOUR PRACTICE, there is no right or wrong way unless we are talking about alignment. I am able to guide minds and bodies through a course of movement and breath that will restore them and change their overall lives and that gives my life its fire!
I love serving people, that's my purpose and always has been. My personality resonates with any stranger in a way they feel comfortable and powerful enough to practice. I've embarked on this journey passionately. I appreciate every yogi, that I've been able to reach throughout my journey, I look forward to changing more mindsets and physicalities, one breath at a time.
Would you say it's been a smooth road, and if not what are some of the biggest challenges you've faced along the way?
No yoga is not a smooth rod at all. First off as I mentioned, it's not just a physical role you have to understand what yoga is, it's ancient and deeper than physical form, the practice of yoga goes back many years almost 6000 years ago starting in India.
Yoga at that time helped and still is helping people as a natural form of medicine. I'm sure you all heard of holistic health/medicine, yes Yoga is one! You'll probably hear words or names that are unfamiliar, those names or languages are in "Sanskrit" one of the oldest Indian languages in the world. Now, yoga has modernized over the years, of course, however, it's a tough role to take on because you have to understand its origins in order to make it YOUR practice.
You have to figure out how it can work for you, once you do that, then you figure out how to take that and use it to help others, everyone is different, everyone has a journey, and everyone has a goal, it's not easy to take your practice or practice used on another student and apply it to the next one you come in contact with.
In a personal session or group, you have to understand the needs of one student and come up with a regimen and a specific practice that suits their needs in order for them to gain and or benefit the way you have with your practice.
Even in a general teaching session, you have to be cognitively aware of certain injuries or aliments that a student that you know nothing about may have so you have to design a practice suitable for everyone, and sometimes that can be challenging if you are not experienced in modifications or props or simpler versions of certain ASANAS or poses.
Everyone is not advanced in yoga, everyone doesn't have the knowledge or the background and history speaking of Yoga so you have to make it suitable for everyone and sometimes that can be challenging within itself.
Can you tell our readers more about what you do and what you think sets you apart from others?
I specialize in traditional restorative and Vinyasa styles of Yoga, whereas power yoga being my favorite.
My teaching style is a mixture and I choose to gauge each class as the flow begins based off my students strengths and weaknesses and that's how I'm able to queue and complete a practice. Of course I have creatively generated practices specifically for my classes beforehand but that all can change based off the performances of each Yogi.
I invite you to join my practice with open arms I will guide you along the way of the most rewarding journey you have yet to experience. You know it Does not matter what product/service or merchandise you have to offer when you connect with people in a positive way they are naturally drawn to you. When your spirit is in align people are drawn to that energy.
We'd love to hear about any fond memories you have from when you were growing up?
I was always into sports and athletics, so my little brother had a 10-speed dyno bike with pegs I was so eager to ride and I asked my dad, "Dad why does Miguel always get the good stuff and bikes?" My sister and I always have to get the girlie ones! My dad simply replied because y'all are girls my little girls!
So I said ok but I had to ride lol, I used to watch my little brother do doughnuts in circles on the bike and I was thrilled, so I said I can do that too, so sure enough I could and did! But, it didn't end well, I fell and ripped my chin right open. I was initially scared but didn't cry, my oldest sister carried me all the way down the street.
As I thought to myself, wow she's strong!, and once I got home to my mom sitting on the couch she said well are you all right I said yes I'm fine and she simply stated well try it again when you're ready. I said wow I'm surrounded by strong women and I can do anything!
Pricing:
$30 for 30 minutes.
$45 for 45 minutes.
Contact Info:
Instagram: @I2eyogabymyra
Facebook: Inhale2ExhaleYogaByMyra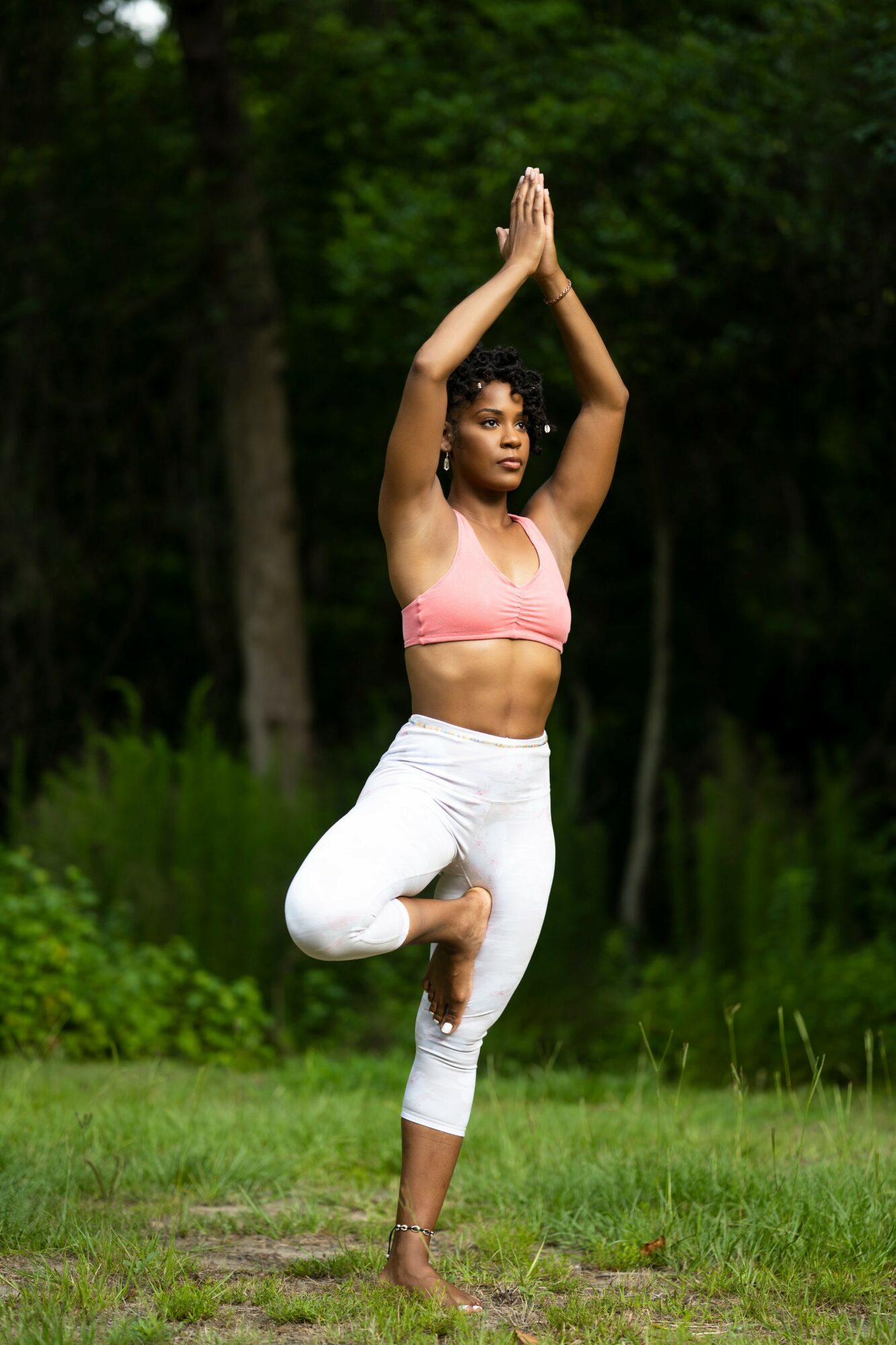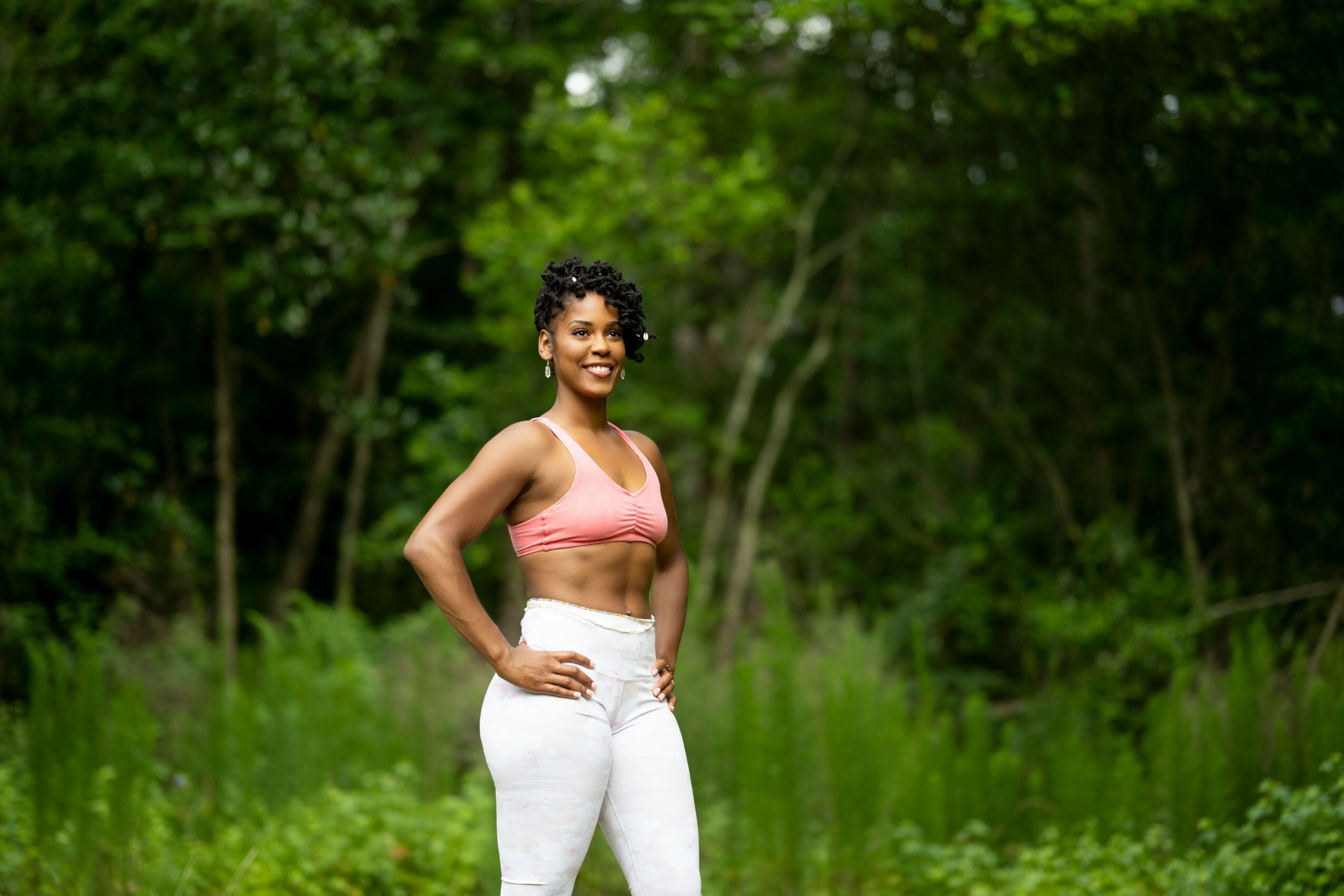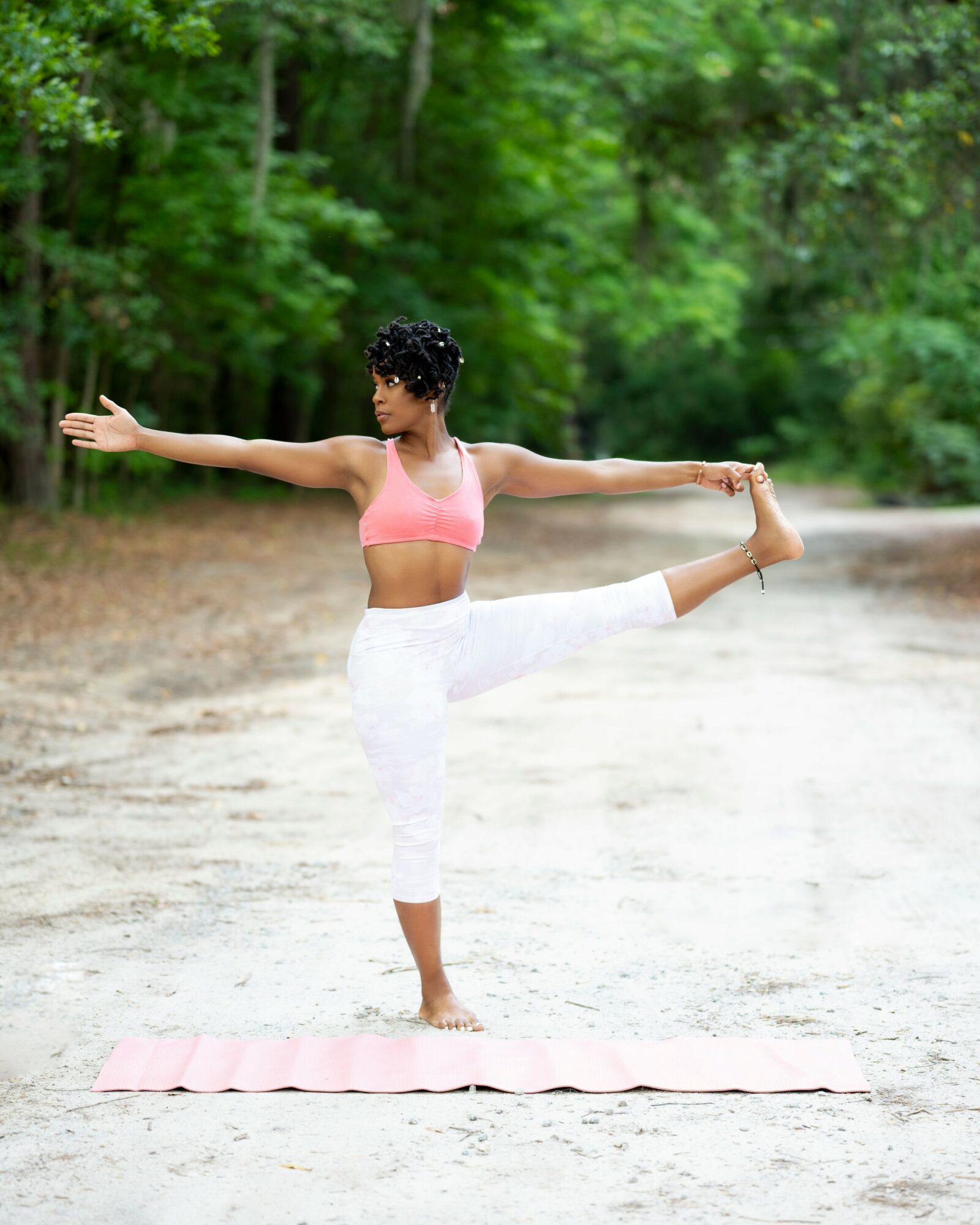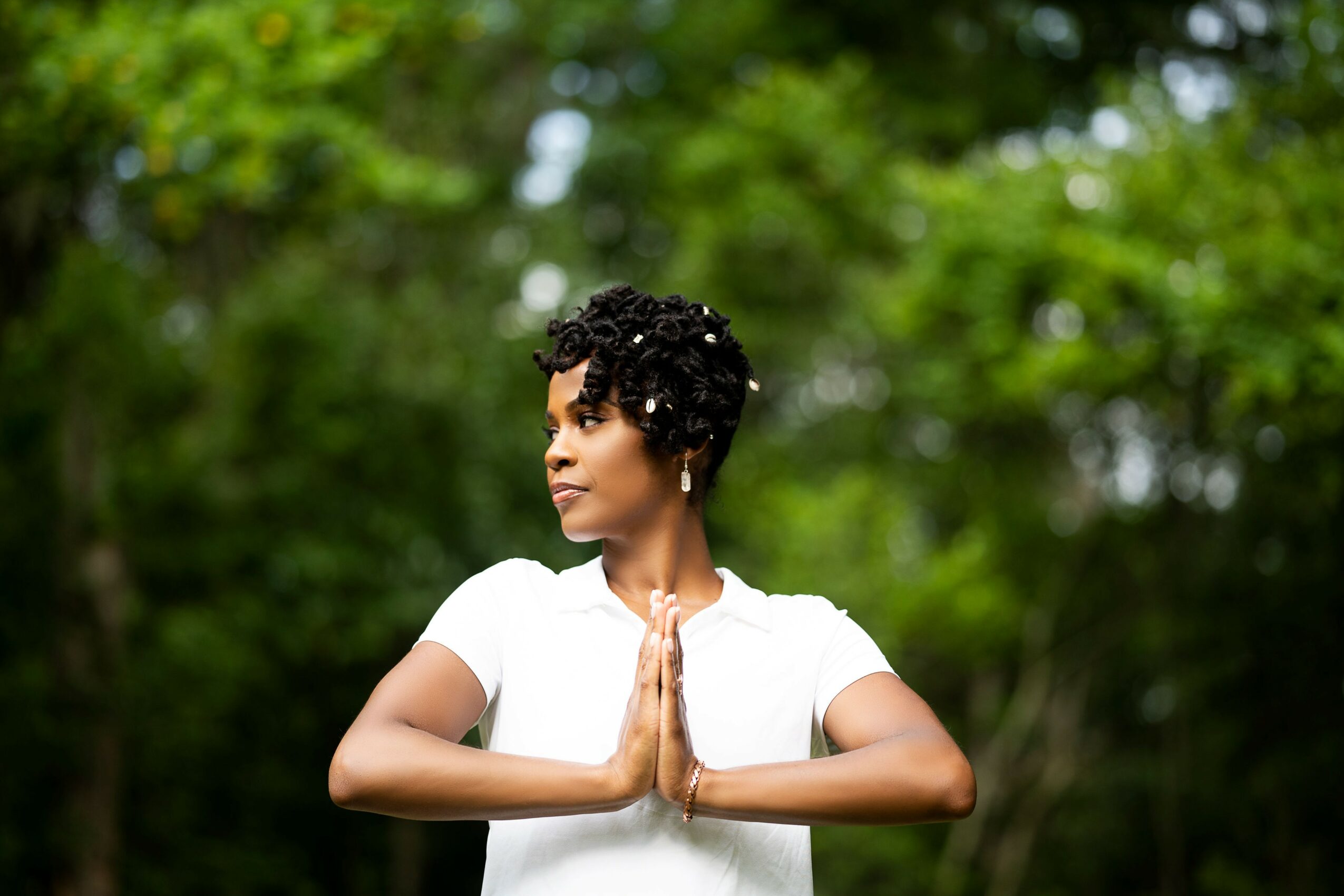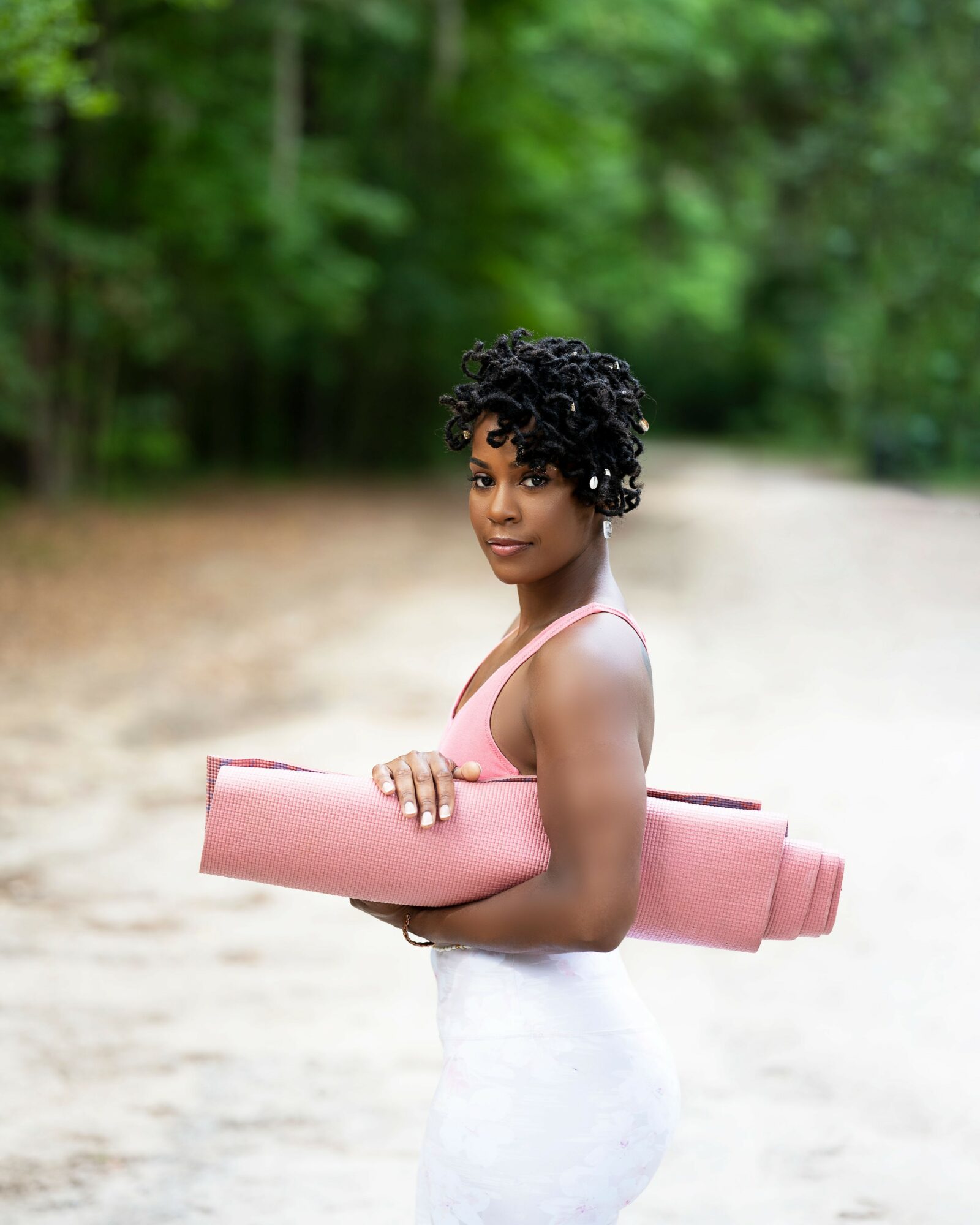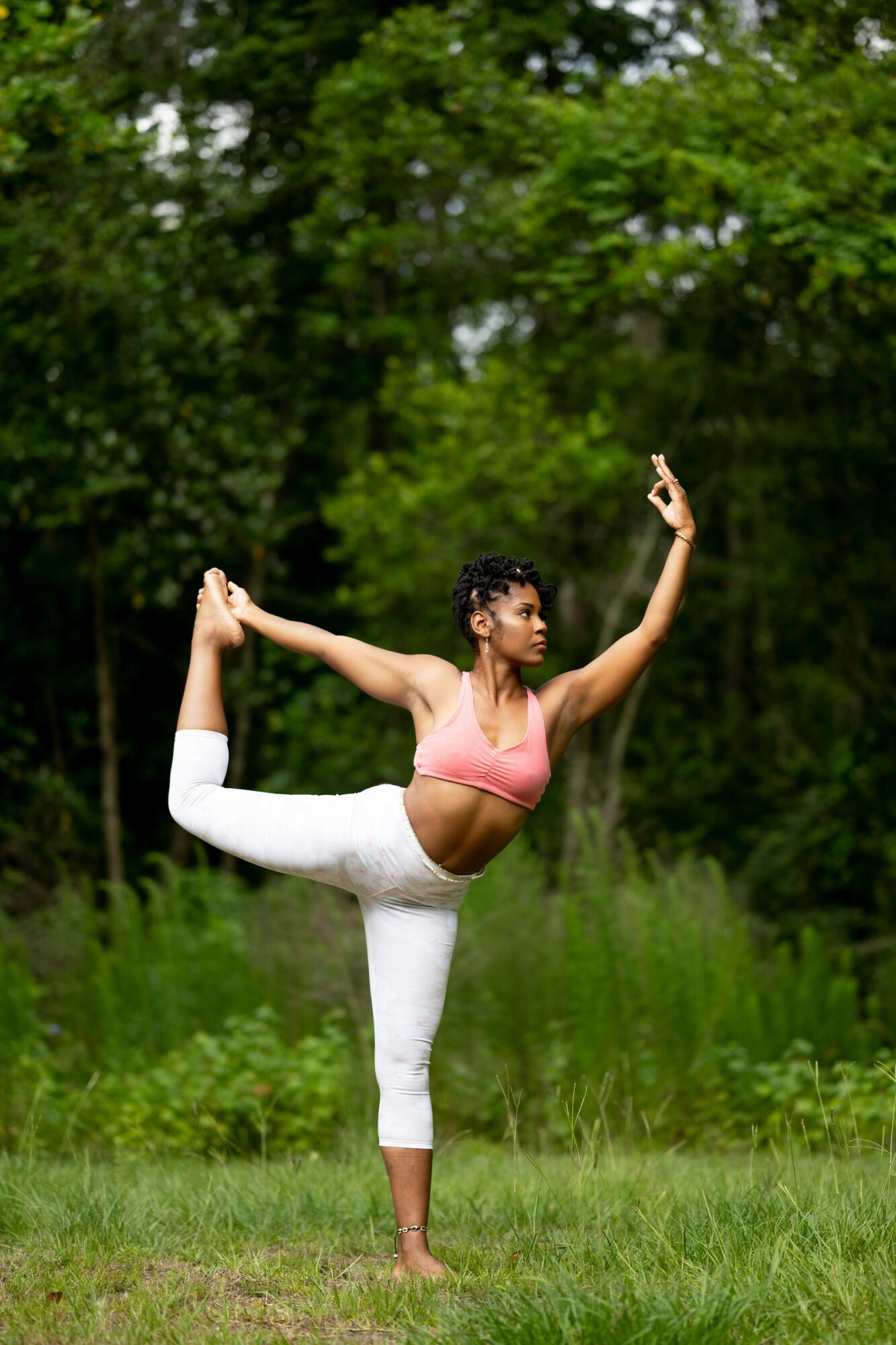 Image Credits
@Shotbysomi
Suggest a Story:
 VoyageSavannah is built on recommendations from the community; it's how we uncover hidden gems, so if you or someone you know deserves recognition please let us know 
here.