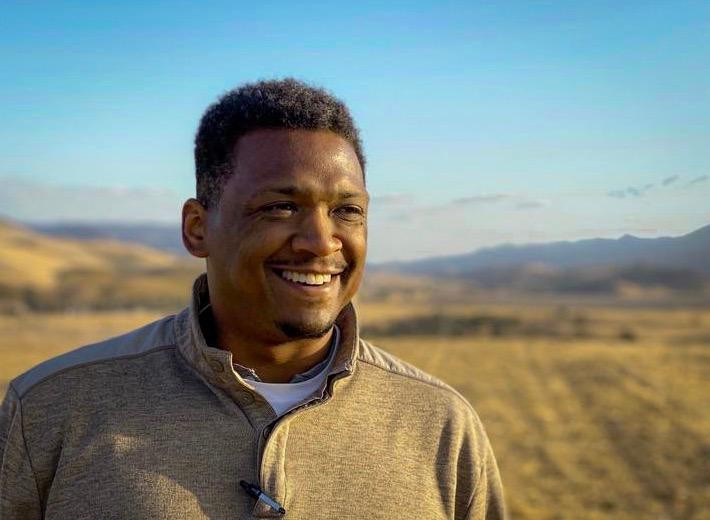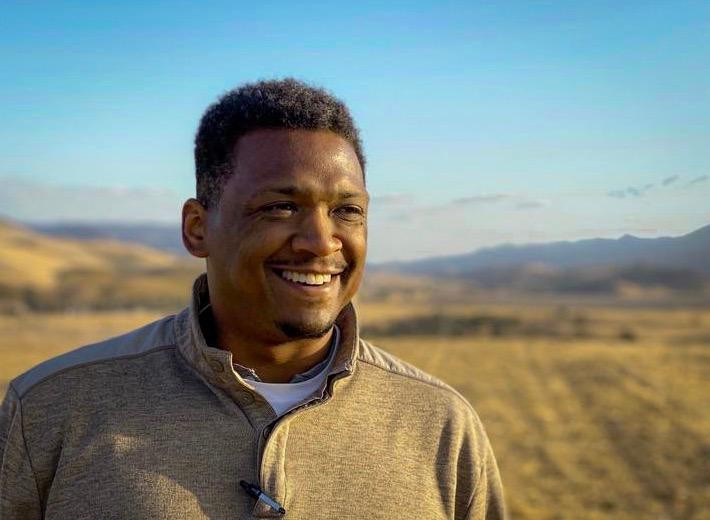 Today we'd like to introduce you to David Ragland.
Hi David, we'd love for you to start by introducing yourself.
At this moment we are dealing with socially produced ignorance that sees laws in Texas – that are trying to re-write an already tenuous truth that denies the history of racism, claiming this is harming their children – they are manufacturing ignorance – Silencing truth.
As I write in the International Journal of Human Rights Education Truth Telling is what impact BIPOC communities have always had to do to survive… In the backdrop of WW2 when the US and the international community were speaking about human rights, Black veterans were being murdered after returning from fighting for the US, less than ten years after the Nuremberg Tribunal Emit Till was brutally murdered over the kind of fabrication that justified and is still justify murders of black people.
According to transitional justice practitioner Eduard Gonzalez – "Finding the truth and agreeing on a truth is an enormously complicated task at actually is the task of building a society of building a place where we share certain understandings certain beliefs as the foundational documents of this nation."
In Ferguson after the murder of Mike Brown Jr, we learned from the Greensboro TRC and began a process that led to a hearing about state-sanctioned police violence. Today, we are in a very different moment – after the murder of George Floyd – with millions of Americans hitting the streets to challenge white supremacy in every sector of American life.
Dr. Imani Scott argues that "truth-telling" is the beginning of necessary "moral inventory"  and is the first step for any society interested in facing the harm it has caused. During the recent discussion on forming a truth commission in  Portland, Oregon, Eduardo Gonzalez (2021), a sociologist in transitional justice expert says "… what we believe to be true. And why is it that what we believe to be true, what we call, truth is so important? This is not a philosophical discussion, although it could be a philosophical discussion.
It is mostly a political ethical psychosocial discussion [that grows in our daily life, is everywhere. And we need to trust the people that are around us. To tell the truth when they talk about what is happening in the world. Otherwise, we are lost. Truth, and telling the truth is a public and political act. It is also a sacred act that goes to the core of human dignity.
In this course, the Public Pedagogy of Truth Telling and Reparations we look at the creation of interrelated mechanisms: Truth-telling processes, participatory critical pedagogy, and reparations as political and moral-spiritual practices that can help address state-sponsored violence against African Americans. This violence is not unique to this moment in the US but rather is symptomatic of an ongoing legacy emerging from slavery and colonization.
Truth Telling Project – A community-based truth initiative initially formed to hear about those in Ferguson/ St.Louis area – who experienced police violence, led to efforts to form a national commission around this work and its connections with larger issues of racial justice, the grassroots reparations campaign -working with faith-based communities to build a culture of reparations around reparations as a spiritual practice.
We came to this approach because our original workaround truth-telling helped us to understand reparations as the midpoint between truth and reconciliation. My colleague Jodie Geddes recently argued that truth processes or truth-telling cannot happen without reparations – Reparations can be transformative – particularly/if it addresses the areas of compensation, education, healing, restitution, and guarantees of nonrepeat.
We need a culture of truth and reparations, to counter the kind of backlash against BIPOC communities…
The work of local truth commissions can help with this… but also faith-based and ethically centered orgs that we work with within the grassroots reparations campaign. The Rev. Dr. Jennifer Harvey – Author of Dear White Christians writes that if white people want racial reconciliation – they should pay reparations- because we can't get to reconciliation without trust that white people mean what they say…
Also when we launched the campaign we felt our ancestors reminding us the past must be healed and addressed if we are to move forward… we all have to go back to 2019. Five years since the murder of mike brown and the launch of the Ferguson Uprising and the beginning of M4BL as a global movement
40 years since the Greensboro massacre that led to the first truth commission in the US -years later. 50 years since the black manifesto were in 1969 George Forman interrupted service at riverside church and demanded reparations from white religious institutions for their participation in the slave trade and discrimination and Jim Crow that followed
400 years since black people were first brought to this land in chains… We approached reparations from a place that viewed full reparations as addressing the areas/dimensions described by the UN, particularly in response to slavery and colonization as gross crimes against humanity – as Compensation Chicago reparations now; Restitution – bruce beach; Healing – mental physical spiritual – also slave Bible; satisfaction – re-education, taking down memorials that uplift the violence, changing street names – our campaign to change Calhoun sq in Savanah ga – also addressing racist American image of BIPOC communities globally through media; Guarantees of non -repeat – how do we not get here again – wheat are we invested in…
We worked with faith-based communities because during the uprising – it was religious leaders who stood with us and there was a progressive group surrounding and interacting with them.
We also thought it was important to have a base that could explain the importance of reparations to their communities – especially given the continuous reoccurrence of black lash – every time black folk appears to get something…
– Our work has been to create a culture of reparations/repair
– Juneteenth begins a period of prep for these communities that leads up to reparations Sunday in (Black) August – a month that honors black freedom fighters and their fight to survive the violence that saw millions escape the south – when white communities turned on them…
– Then again DEc 2nd – the intl day for the abolition of slavery – led to reparations Sunday on Dec 19 which is Jubilee freedom – where after the emancipation of over 30k enslaved people – toward the end of the civil war – led to 40 acres and a mule – as an act of self-determination – when asked by general Sherman and his staff – recently freed black people named that they need land, so they would not be molested by those who enslaved them and beast to cultivate the land.
We work with faith spiritual and ethically centered groups because colonization and slavery are the founding violence that shapes the continued economic violence and injustice as well as the racial and class divide- even when we say it's not about race…
Our campaign is based on the need for an understanding of full reparations and part of (healing a wound and becoming accountable for our history.
Those dates with Ncobras's national reparations awareness date are not about supplanting the calendar we know of, but centering dates that remind us of the best part of ourselves when we made the decision to do what is right, abolition of slavery – initially started as a moral and spiritual set of values for those who believed it wrong to the very core of American being…
To support spiritual and political education for our society – as a reconnection to the past in order to move forward.
This must be a collective effort.
Enshrined in our hearts,
It's not just an exercise but repayment of what was stolen – –
Our communities educated to support HR 40 and to interrupt the black lash
We also believe to finally being accountable can begin the revival and renewal of the meaning of those who founded this nation to be for the first time fulfilled – as of yet they were empty words.
* Why is it important for everyone, not just the population we might think would want to be involved, to understand this work and help in achieving its goals?
Building a culture of reparations is not just for reparations it's for healing a foundational wound – that we see now festering beyond national agitation…
Reparations are about facing America's shadow or ghost
Moral injury – Vietnam
Because Americans benefit from stolen land, people, invasions, war crimes, and extractive capitalism – there is a collective moral injury that only reparations can address…
"Justice requires not only the ceasing and desisting of injustice but also requires either punishment or reparation for injuries and damages inflicted for prior wrongdoing. The essence of justice is the redistribution of gains earned through the perpetration of injustice. If restitution is not made and reparations are not instituted to compensate for prior injustices, those injustices are in effect rewarded.
And the benefits such rewards conferred on the perpetrators of injustice will continue to "draw interest," to be reinvested and to be passed on to their children, who will use their inherited advantages to continue to exploit the children of the victims of the injustices of their ancestors. Consequently, injustice and inequality will be maintained across the generations as will their deleterious social, economic, and political outcomes."
― Amos Wilson
To address the ghost – we must retrieve the past- embrace all of it – heal it – be in ceremony around it – then begin the work of unraveling ourselves from the complicity of harm – contained in our everyday purchases, to our way of being and using resources on the planet, to whiteness and the space it takes up; to our investments and the lives that it costs and the people.
* How can philanthropy and strategic investment help further the goals of your initiative? Divestment – injustice.
Investment in people, and communities.
Pressuring the government to do the same.
Aligning with the solidarity economy.
Moving toward restorative economics.
Telling the truth about the harm of philanthropy – shifting priorities – leaving communities in the lurch, funding those who are suitable… extracting information from communities without leaving adequate support,.. pressuring those they fund to leave their mission to do work not directly connected to impact.
Those in this area have to address the shadow and ghosts of the work and the money it is holding.
Would you say it's been a smooth road, and if not what are some of the biggest challenges you've faced along the way?
It's been difficult because of the lack of understanding and the unwillingness of funders to understand the importance of truth and even now that mistruths are central, very little of mainstream media or politicians are uplifting those perspectives from marginalized communities.
We keep hearing experts who don't know the communities.
In terms of reparations, many have a preconceived notion that it's just a check; ego, racism, and failure to include the truth as part of public and popular education keep them from understanding or wanting to understand
Alright, so let's switch gears a bit and talk business. What should we know about your work?
I have a background in teaching and peace and conflict studies – I work primarily in community organizing around Transitional and reparative justice and impact investing. My work is based on my experiences- this sets me apart.
So, before we go, how can our readers or others connect or collaborate with you? How can they support you?
I'm open to organizational collaboration with TTP and GRC as partners in the work, consulting with your organization, or directly funding any of our programs that focus on policy, activism, education, and reparations.
Contact Info: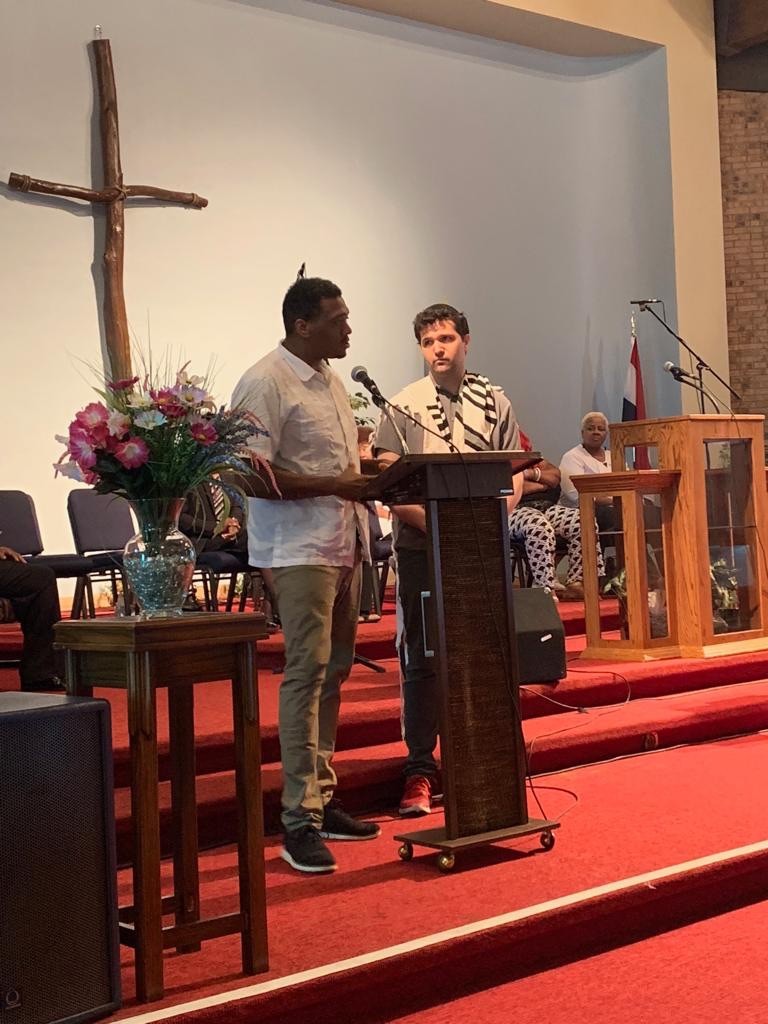 Suggest a Story:
 VoyageSavannah is built on recommendations from the community; it's how we uncover hidden gems, so if you or someone you know deserves recognition please let us know 
here.